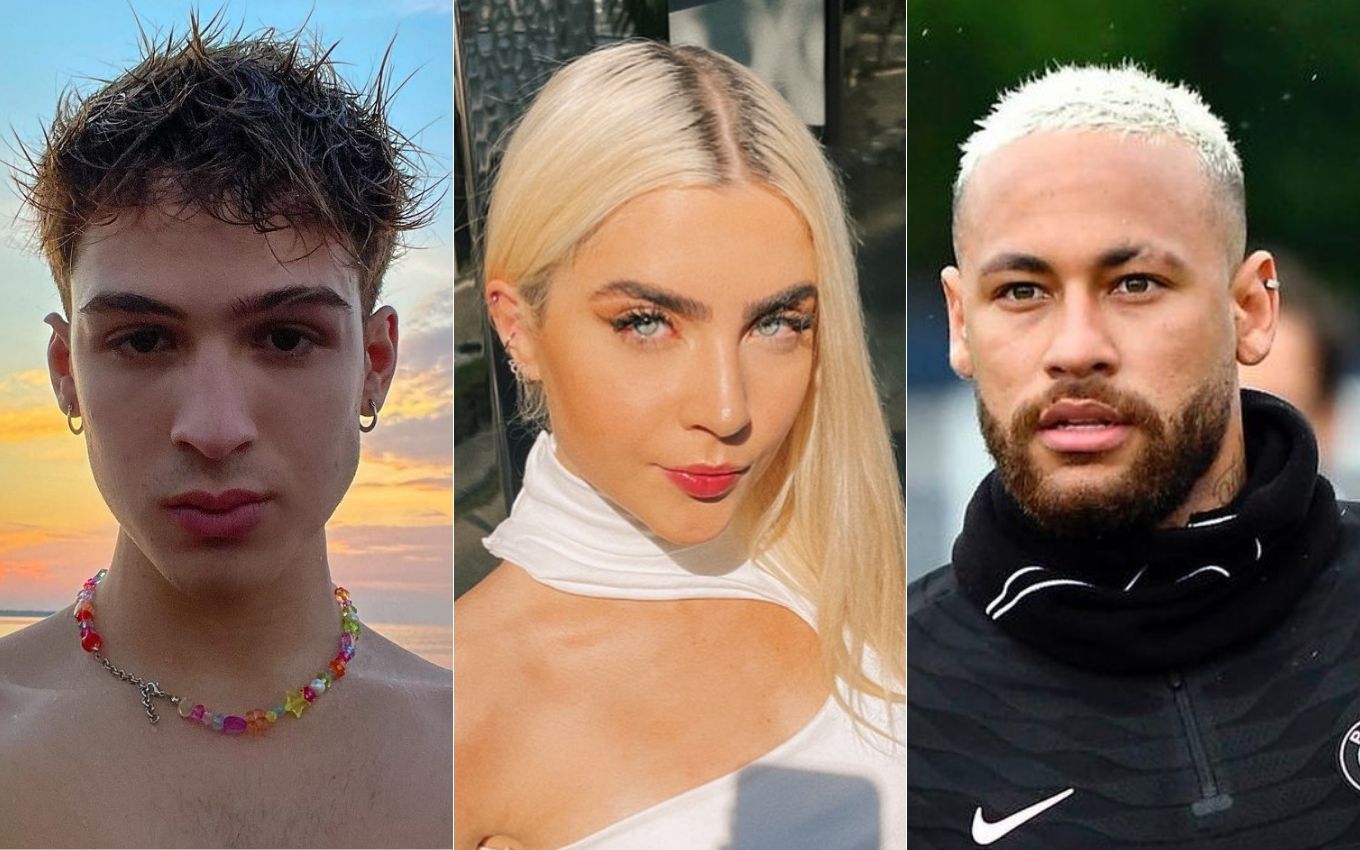 After rumors that Jade Picon would have stayed with Neymar on Sunday night (5), João Guilherme said that he will become a country singer to expose his "suffering". The digital influencer was at a party at the home of Rafaella Santos, the soccer player's sister.
The event took place after the interrupted game between Brazil and Argentina, a week after Jade and João Guilherme announced the end of their relationship on social networks. Instagram gossip profiles claimed the athlete had hooked up with Leonardo's son's ex-girlfriend.
"I'm going to take advantage and become a country singer," wrote João on Twitter, after saying that everything was fine and he wouldn't sleep in a fetal position. The young man also enjoyed a tweet that advised him to tell the whole story to Marília Mendonça, known as the queen of suffering, to launch a song.
In addition, Zé Felipe's brother also published a screenshot of a conversation with Leo Picon's sister saying that he knew who she had hooked up with and that this would have been a great way to feed the ego. "A shame we ended up like this," he wrote, who even stopped following Neymar on social media.
vitão forgiven
With gossip in the most talked about topics on Twitter, it didn't take long for memes to emerge. Netizens found a comment by Neymar in a photo of the ex-boyfriends. "Fucking cute couple," the player had written. The supposed compliment was compared to "my couple", which Vitão would have commented on in a photo by Luísa Sonza and Whindersson Nunes.
João, Jade and Neymar used to interact on social networks; the former couple even have a photo with the player. This made Internet users pass the "talarico" crown from Vitão to the number ten shirt of the Brazilian team.
Check out:
I'm going to enjoy and become a country singer

– J҉O҉T҉I҉N҉H҉A҉ (@Joaoguiavila) September 7, 2021
And let's go frilly involving Neymar, Jade Picon and João Guilherme KKKKK pic.twitter.com/V3SCezxPv8

— EUPHORIA (@maddyxperez) September 7, 2021
about this gossip about jade picon and neymar maybe it was, now joão guilherme's print makes perfect sense pic.twitter.com/RaktMx1qlV

— maicow (@xmaicow) September 7, 2021
JOÃO GUILHERME GAVE UNF AT NEYMAR pic.twitter.com/rT7gWg1KTg

— Dani ˢᵉᵖ (@faladanii) September 7, 2021
João Guilherme, Jade Picon and Menino Ney in: "Meu Casal 2.0" – Chapter: Casal Bonito da Porra pic.twitter.com/9E6O620UXD

— Dantas (@Dantinhas) September 7, 2021
Vitão passing my couple's crown to Neymar

João Guilherme / Jade Picon pic.twitter.com/1rjHy4FDI5

– Discutidorah🎪🌵 (@discutidorah) September 7, 2021
.