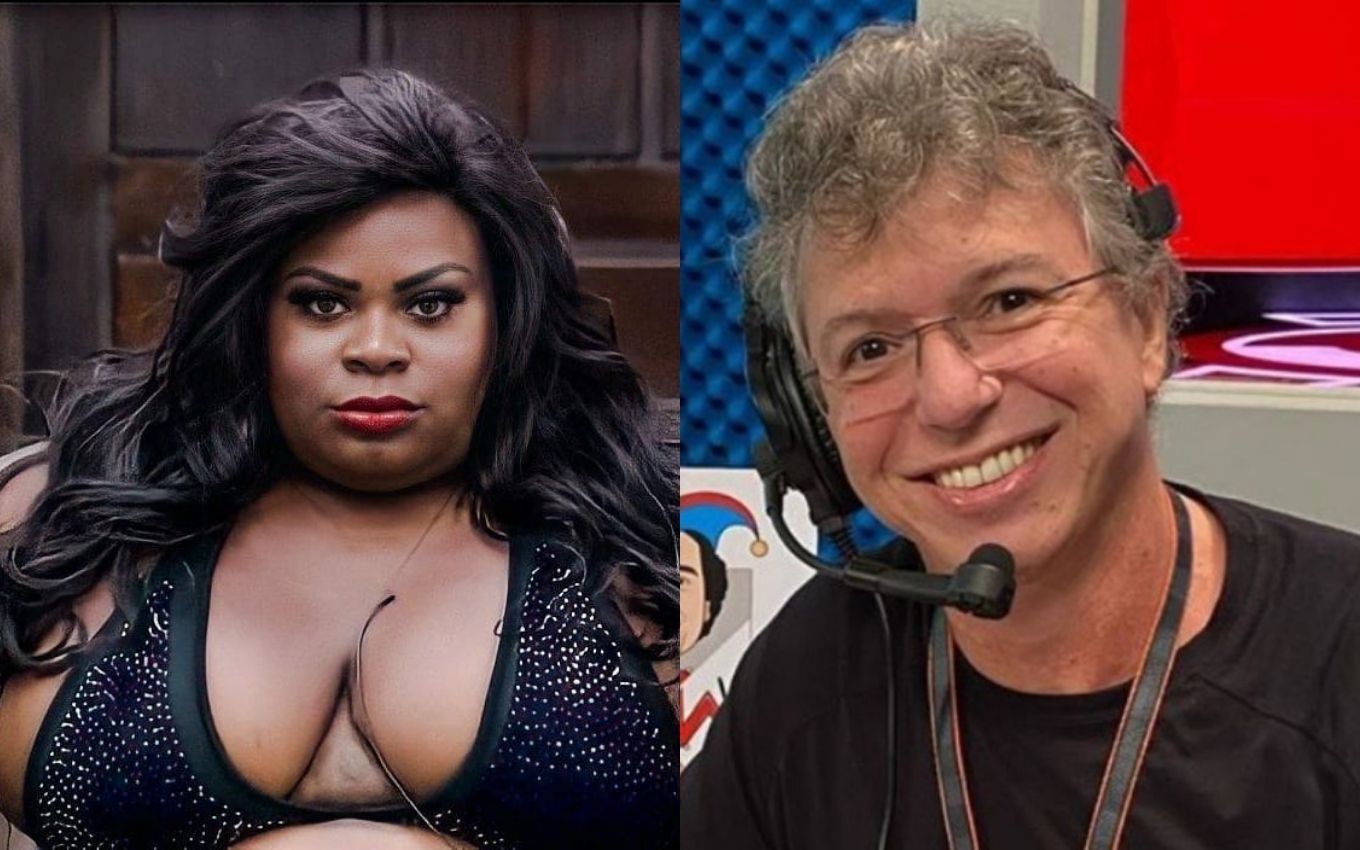 Outraged by the attitudes of Karol Conká at BBB21, Jojo Todynho demanded a position from JB Oliveira, Boninho, director of Globo's reality show. The champion of A Fazenda 12 returned to detonate the singer pointing out a "cowardice" with Lucas Penteado, whom she humiliated this Monday (1st) by expelling him from the kitchen and cursing him.
The ex-peoa was disgusted by the scene of the singer expelling the actor from the kitchen and saying that she would only have her meal after he left – on that occasion, the sister also told him to go "shit" and "shit". Therefore, Jojo decided to make an outburst tonight on Instagram Stories to ask the big brother Brasil 21 to take action.
"I want to know what Boninho's position will be about what they are doing with Lucas. Nobody is intervening. Nobody has the heart to say 'fuck, enough' to her (Conká), to Lumena. That's why I say it is just sealing. Look what they're doing with this kid. Doesn't anyone see it? ", fired the funkeira.
"Only eat after I eat? Are you going to take it in the ass. Is there no one to tell her to take it in the ass? Then the other says that he does nothing. What they are doing with this boy is cowardice. He made mistakes, but who doesn't make mistakes? ? People only have a language to speak on the internet ", added the funkeira.
She advised Lucas's family to seek a lawyer because of the rapper's aggressive behavior, who won "enemies" out of the house and is being accused of psychological torture with the actor, which prompted the web to request her expulsion from reality. through the hashtag #KarolConkaExpulsa. Other celebrities, like Ludmilla, also detonated the posture of curitiba in the house.
"If Lucas doesn't have a good lawyer, his family has to look for him. Any psychological damage caused to him by the program is a process. That doesn't exist. Someone has to get involved in this," advised Jojo, before reinforcing his collection. Nice.
"Boninho, we are waiting for you to take a stand on what is happening. So, is that really going to stay?", He asked.
The funkeira also remembered that she was tough in her actions at A Fazenda 12, but without disrespecting and humiliating the other participants. "It was within my coherence. I never humiliated anyone in there. And another: I spoke out against people who were not saints, who made me fat and phobia and plotted to destabilize my emotional and Raisa's," he recalled.
See the outburst of Jojo Todynho:
It was just a jojo to send the real in that Karol #KarolConkaExpulsapic.twitter.com/LQeh4h9KJL

– Artur ˢᵖᶠᶜ (@Artur_ms) February 2, 2021
Feedback Policy
This space aims to expand the debate on the subject addressed in the news, democratically and respectfully. Anonymous comments are not accepted nor do they violate ethical and moral laws and principles or promote illegal or criminal activities. Thus, slanderous, defamatory, prejudiced, offensive, aggressive comments that use bad words, incite violence, express hate speech or contain links are summarily deleted.
.