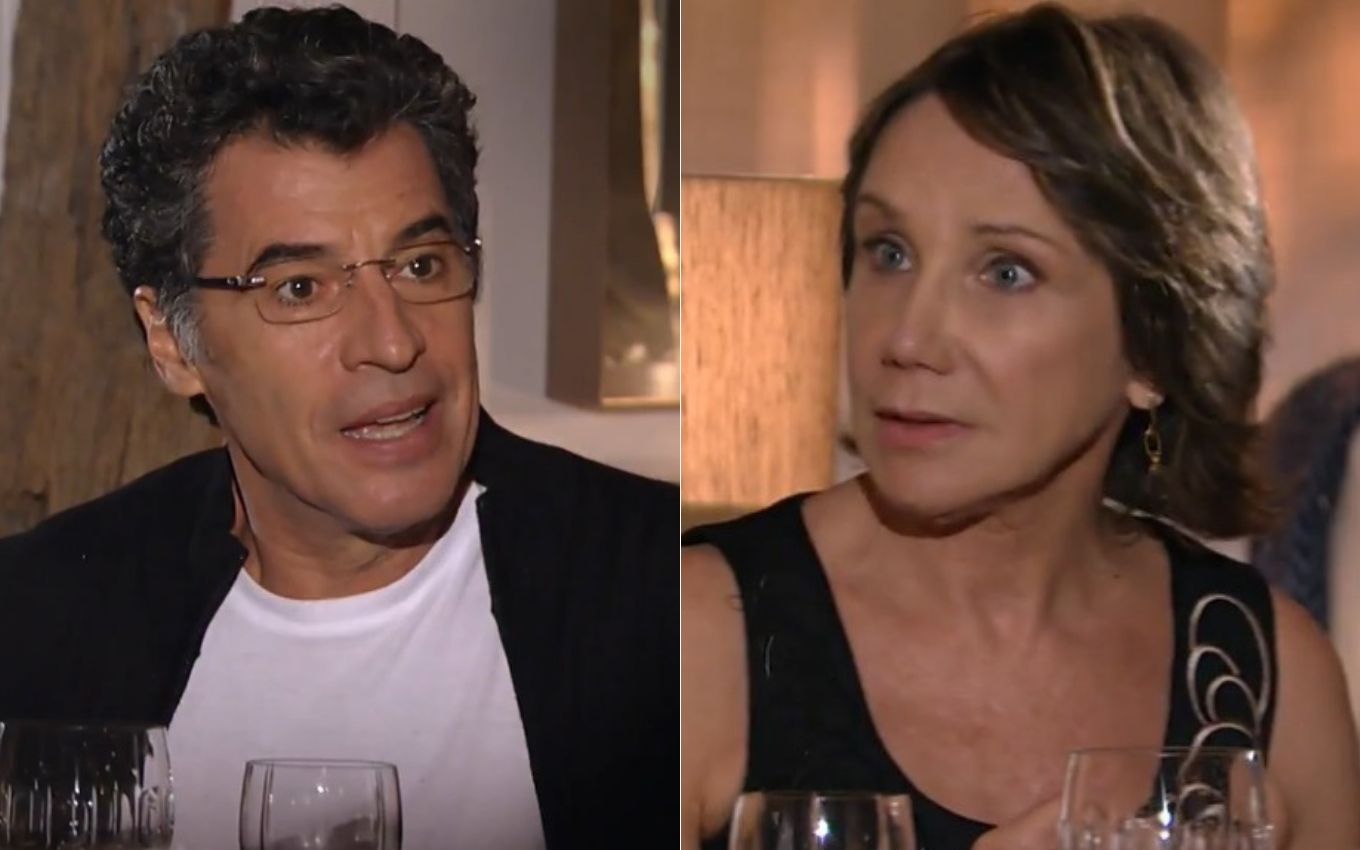 Jonas (Paulo Betti) will show that he learned nothing from his two divorces in A Vida da Gente. The lawyer will marry Angela (Sylvia Massari), but will insist on the same mistake he made in previous relationships. He will go back to leaving his wife for work at the end of Globo's six o'clock soap opera.
The rich man started Lícia Manzo's serial, married to Eva (Ana Beatriz Nogueira). However, the union came to an end after several disagreements and the man's betrayal with Cris (Regiane Alves). But the relationship with the dazzled one didn't work either. The blonde felt abandoned by her husband, who always prioritized work over family.
After separating from the personal trainer, Rodrigo's father (Rafael Cardoso) will engage in a new marriage with his secretary. In the scenes set to air on August 6, In the last chapter of the rerun, the two will appear for dinner at the mansion.
In the scene, Angela will give orders to the maids about domestic matters and guide them about the dishes that must be prepared. "Thanks, honey. You don't know how nice it feels to have my life organized finally," Jonas will be delighted.
Jonas will finish the novel alongside Angela
"As for you, from now on, any problem related to the domesticity of the home, you can deal with Dona Angela", will send the lawyer, addressing the employees.
As soon as the maids leave the room, Nanda's father (Maria Eduarda de Carvalho) will leave. "Sorry, honey, if you need me, I'm in my office," he'll let you know. "But weren't we going to watch that DVD?" asks Sylvia Massari's character.
"Yes, but the work has accumulated in such a way that, if I don't work hard on this paperwork, I won't be able to handle this week's processes," the rich man will explain. "Of course, darling. I always understand," the woman will be saddened.
Globo premieres the unprecedented song Nos Tempos do Imperador on the next day 9 in place of A Vida da Gente. In addition to the spoilers, the TV news publishes daily the summary of the six telenovelas that the network reruns due to the Covid-19 pandemic.
---
Learn all about the upcoming chapters of soap operas with the Noveleiros podcast
Listen to "#67 – Cora, is that you? The Empire Villain's Radical Change" on Spreaker.
---
Subscribe to the channel TV news on YouTube and watch videos with revelations of what will happen in A Vida da Gente and other soap operas.
.