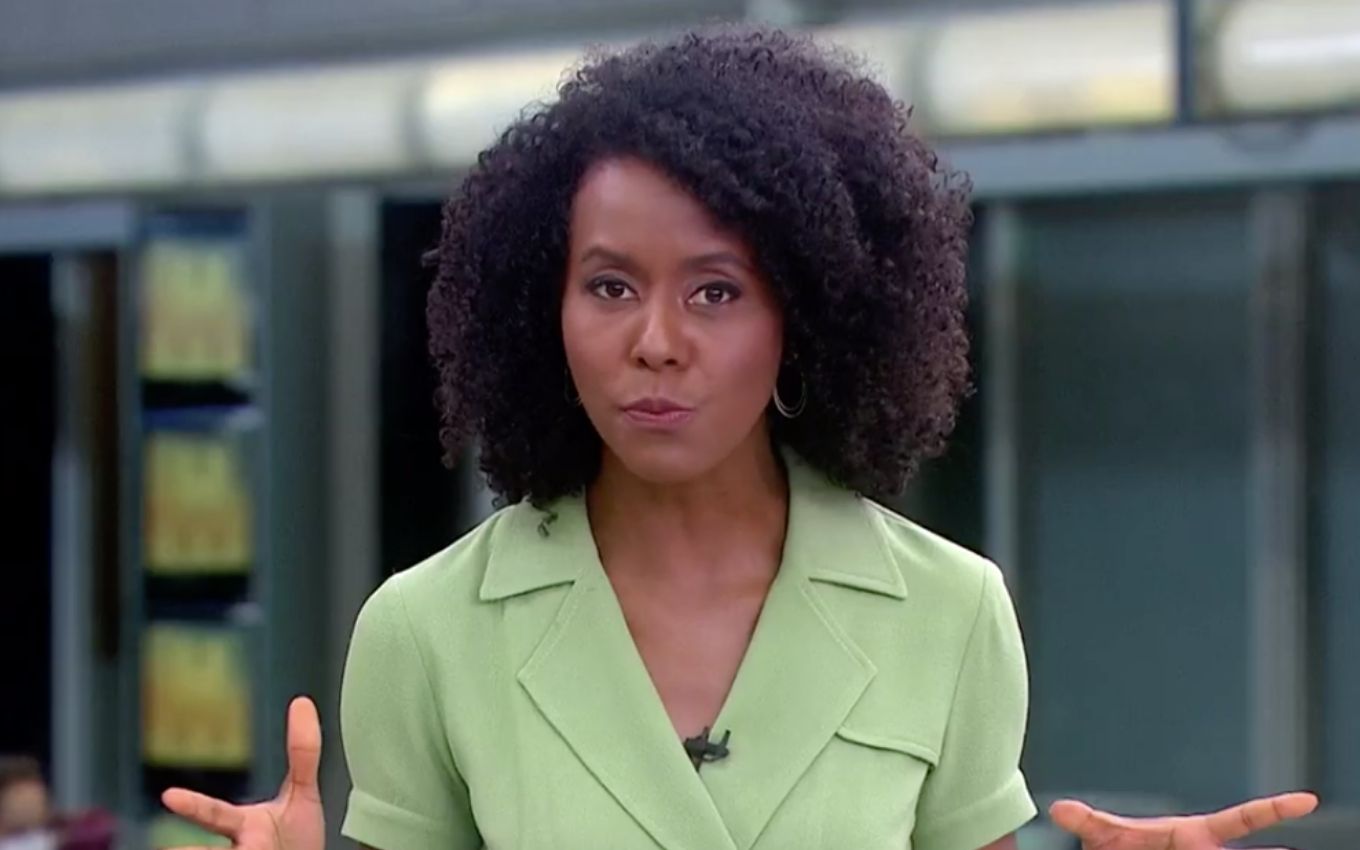 Jornal Hoje continues to lose momentum in Greater São Paulo. On Friday (9), the afternoon scored 8.4 points on average and recorded a negative record for the second consecutive day. Despite being aired at dawn, at a time with fewer televisions on, Jornal da Globo gave an average of 8.5 and was more watched than the news broadcast during the afternoon.
The sixth edition was the ninth in a row that JH was below the double-digit average in the main advertising market in the country. Until the week that began on June 7, Globo's second most watched newscast always scored more than 10 points in São Paulo on a weekly basis, but since the beginning of the "Lazaro case" the ratings began to drop and never stopped.
Despite having regained the leadership and interrupted the sequence of defeats for Record and Balanço Geral with the outcome of the search for the "serial killer of Brasília", the newscast led by Maria Júlia Coutinho has still not managed to bring back the audience lost in the last one. month.
The best week of the year for JH was on March 15, when it closed with an average of 13.3. Between the 5th and 9th of July, the average was 8.9, which represents a drop of 33.1%, almost a third of viewers less in four months.
See below the audiences for Friday, July 9th, in Greater São Paulo:
Average of the day (7h/0h): 12.8
Good morning São Paulo
5,8
Good morning Brazil
8,1
More you
6,4
Meeting with Fatima Bernardes
6,3
SP1
9,2
Globe Sports
9,3
Newspaper Today
8,4
Afternoon Session: Prince of Persia: The Sands of Time
9,4
You You You
12,5
Workout
13,7
Our lives
16,9
SP2
20,0
save yourself who can
26,5
National Newspaper
23,7
Empire
24,1
Globo reporter
19,6
Globoplay Session: FBI
13,4
Globo Newspaper
8,5
conversation with bial
5,8
Owl 1: The Summons
4,4
Owl 2: Mororrad
3,9
Owl 3: Dear Mom
3,5
how will it be
3,4
Average of the day (7h/0h): 6.0
Morning General Balance (average from 5am-8:30am)
1,5
Morning General Balance (location)
2,8
Speak Brazil
4,5
Nowadays
4,8
JR 24h (morning)
4,3
General balance
6,9
Proof of love
5,0
JR 24h (afternoon 1)
6,5
City Alert
6,8
JR 24h (afternoon 2)
6,5
Journal of Record
8,1
Genesis
11,2
very top
6,5
Power Couple Brasil
6,0
Or Hospital
3,6
JR 24h (dawn)
2,3
Speaks, I hear you
1,1
Religious
0,6
Average of the day (7h/0h): 4.3
First Impact
2,9
Come here
3,2
Good Morning & Co.
3,8
gossiping
3,4
Family Cases
3,8
indomitable heart
6,0
true loves
6,2
SBT Brazil
4,6
Copa America: Colombia vs Peru
5,5
Mouse program
5,1
the night
3,7
Operation Mosque
2,5
Reporter Connection
2,2
SBT Brasil (re-presentation)
1,8
Longmire – The Sheriff
1,6
---
Source: Broadcasters
Each point is equivalent to 76,577 households in Greater SP
.