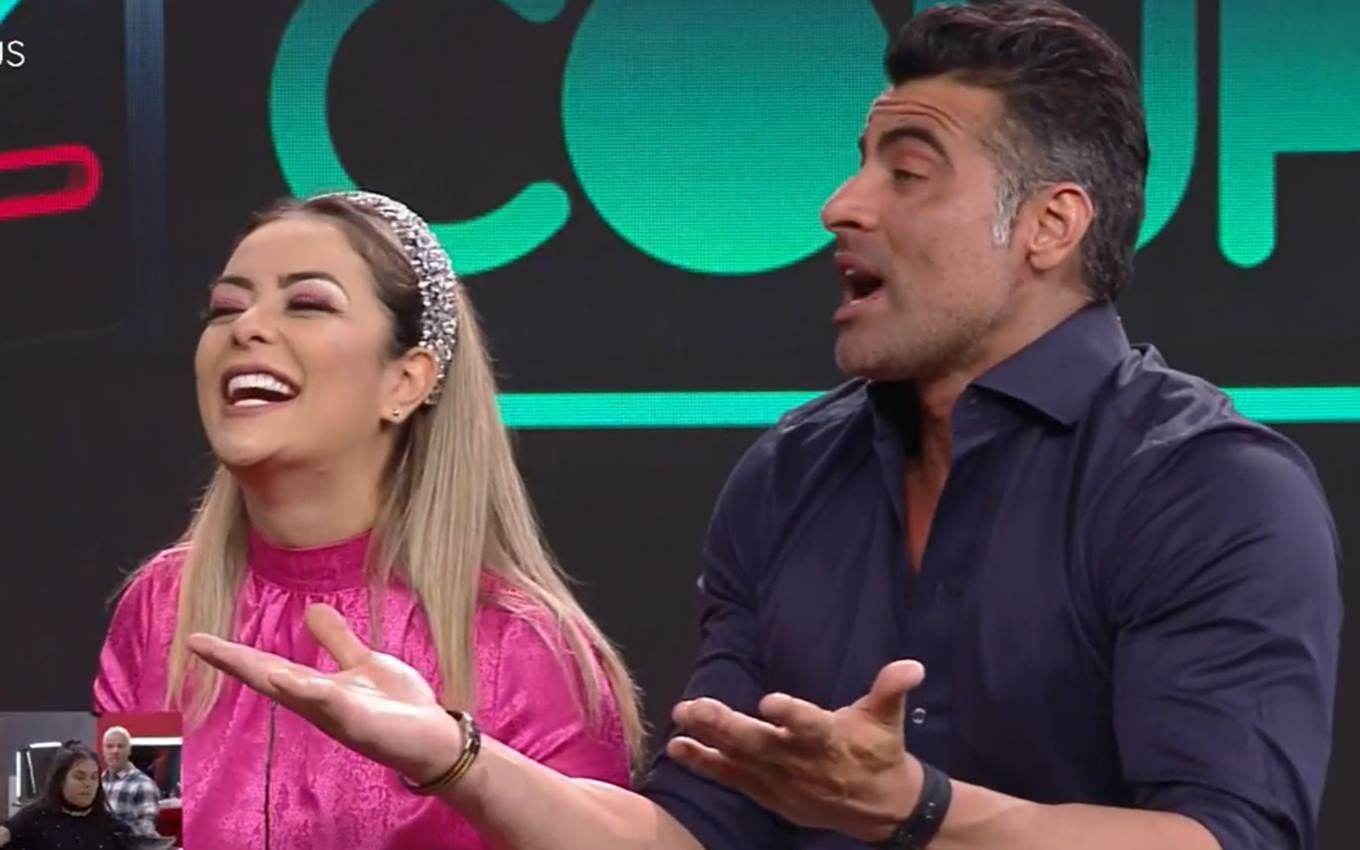 After leaving Power Couple Brasil 5, JP Mantovani and Li Martins discovered that they are called "moaning couple" because of the hot moments they starred in the reality show on Record. The noises of the two lovebirds during sexual intercourse became a joke on social networks. "I am a man to give pleasure to my wife", he reacted on the subject.
During the Decompression Booth, led by Dani Bavoso and Lidi Lisboa at PlayPlus, the eliminated laughed at the situation. They also remembered that the screaming was a source of discomfort for Márcia Fellipe and Rod Bala, who used to sleep in the tent outside the mansion.
Li also stated that other couples used to make noise: "They made a fuss and blamed us." "Hey, I'm a man to give pleasure to my wife, dammit!", completed JP in the early hours of this Thursday (22).
"I think people are jealous, they have an elbow pain. The homarada is not taking care of the women", joked the ex-Rouge. JP even stated that he and his wife have sex on a daily basis because they are an "active couple." "I'm 42 years old, and it's every day", completed the model.
The singer and partner left the reality show of Record in the last hot spot of the season. Without them, the grand final will be Deborah Albuquerque and Bruno Salomão against Mari Matarazzo and Matheus Yurley.
Check out an excerpt from the video:
Movie buff or not, everyone knows this scene! 😂 Who was also eager to accompany the JoLi couple reviewing this scene? 🙋‍♀️#CabineDeDescompressão
Want to watch the #PowerCouple Live? Come to #PlayPlus! Go to https://t.co/UpWImxSIbXpic.twitter.com/mOnuQ1M78o

— PlayPlus (@SigaPlayPlus) July 22, 2021
---
Learn all about reality shows with the podcast O Brasil Tá Vendo
Listen to "#46 – Not a Goat's Eye Saved – Final Analysis on On Limit 5" in Spreaker.
.