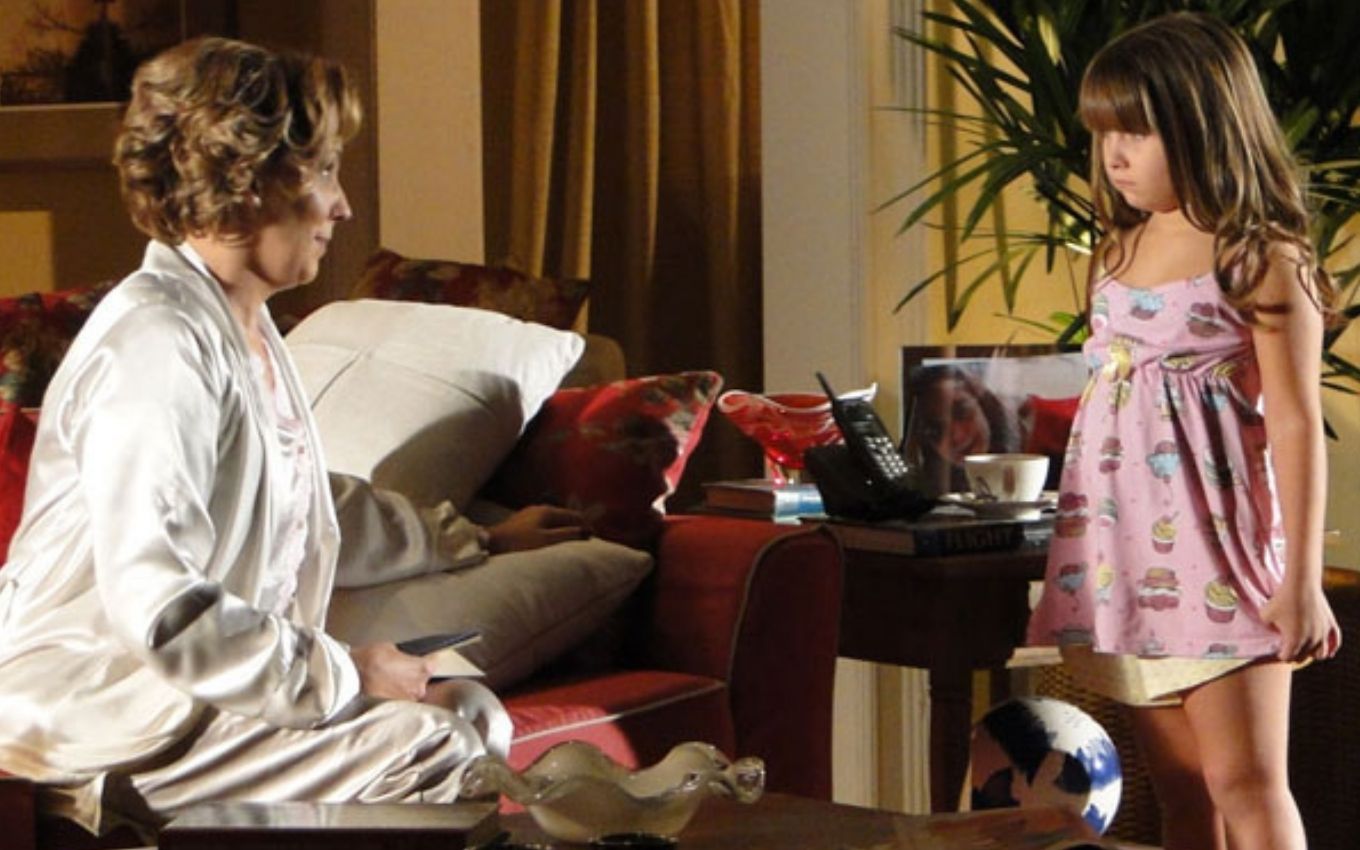 As Júlia's performer in A Vida da Gente, Jesuela Moro was only six years old when she debuted on Globo's six o'clock soap opera. Today, at 16, she follows the rerun of the story and confesses that she was afraid the first times she starred with Ana Beatriz Nogueira, who played the shrew Eva.
"She has an intensity in her acting that conveyed an immense truth even to me, who was on set, I had to record scenes facing her, but I confess I was scared to death! But right after the first scene, we talked. And then the fear passed, she she was very affectionate and receptive to me," says the teenager.
At the time of the first showing of the serial, the actress was nominated for several awards and won the Best of the Year trophy in 2012. Ten years after the debut, she takes the opportunity to review the soap opera. "It's amazing to see everything from another perspective, as a spectator now, in addition to the memories coming back to each chapter I watch, I can only thank and admire this beautiful work", she says in an interview with Gshow.
The re-presentation of the plot also boosted the number of the student's followers on social networks. "It's wonderful to feel this affection from the public again, I think this is the best part of my profession," says Jesuela Moro, who has more than 60,000 fans on Instagram.
After A Vida da Gente, the native of Paraná also performed in the remake of Guerra dos Sexos (2012) as Ciça. Now, she plans to resume her career as an actress while continuing her studies.
"My plans are to focus on my artistic career now, on projects and courses. This year I'm going to Rio to do a webseries under the supervision of Cininha de Paula. to study Medicine and set up my plastic surgery office," she delivers.
A Globo premieres the unprecedented song Nos Tempos do Imperadoron the next day 9 in place of A Vida da Gente. In addition to spoilers, the TV news publishes daily the summary of the six telenovelas that the network reruns due to the Covid-19 pandemic.
---
Learn all about the upcoming chapters of soap operas with the Noveleiros podcast
Listen to "#67 – Cora, is that you? The Empire Villain's Radical Change" on Spreaker.
---
Subscribe to the channel TV news on YouTube and watch videos with revelations of what will happen in A Vida da Gente and other soap operas.
.