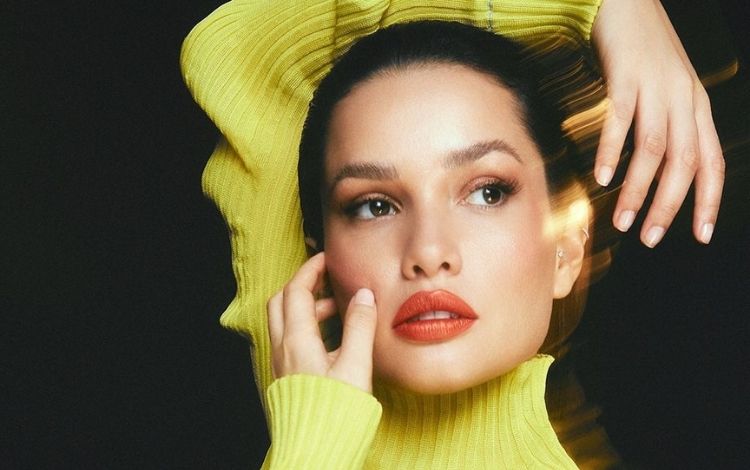 The 'BBB 21' champion's first musical work will be released next Thursday, 2
Juliette's voice caught attention during her appearance on 'BBB 21'

Juliette Freire left the "BBB 21" with a millionaire prize and, in addition to betting on the life of a digital influencer outside the home, the lawyer will venture as a singer. Five months after Brazil got to know her beautiful voice, the woman from Paraíba announced that she will release an EP. The material is pre-save on Spotify and Deezer. The release date was set for next Thursday, 2. Her work will be released by Rodamoinho Records, label of Anitta, in partnership with Virgin Music Brasil. "Thankful and happy. I'm looking forward to being able to share the result of this beautiful and loving work with you," said the girl from Paraíba.
"Singing, I perceive myself and find myself in this enchantment. Here I am, undressed for you. I let go of all my facets to take on what I most want. To be Juliette, simply and purely Juliette. And I put in my corner, everything I am and want to be. It carries my story and my marks. May the words bring lightness as they covered me with peace. I surrender on a road that I have never set foot on and the first steps of this walk are wings that I gained along with you. I invite you to fly with me!" wrote Juliette in the caption of a video posted on Instagram. In the images, the winner of "BBB 21" appears behind the scenes of the recordings of her first musical work. Several friends and artists commented, such as the singer Elba Ramalho: "Bora, Ju, crazy to hear". "Fly, fly, butterfly", wrote the presenter Astrid Fontenelle.
*With information from Estadão Content.