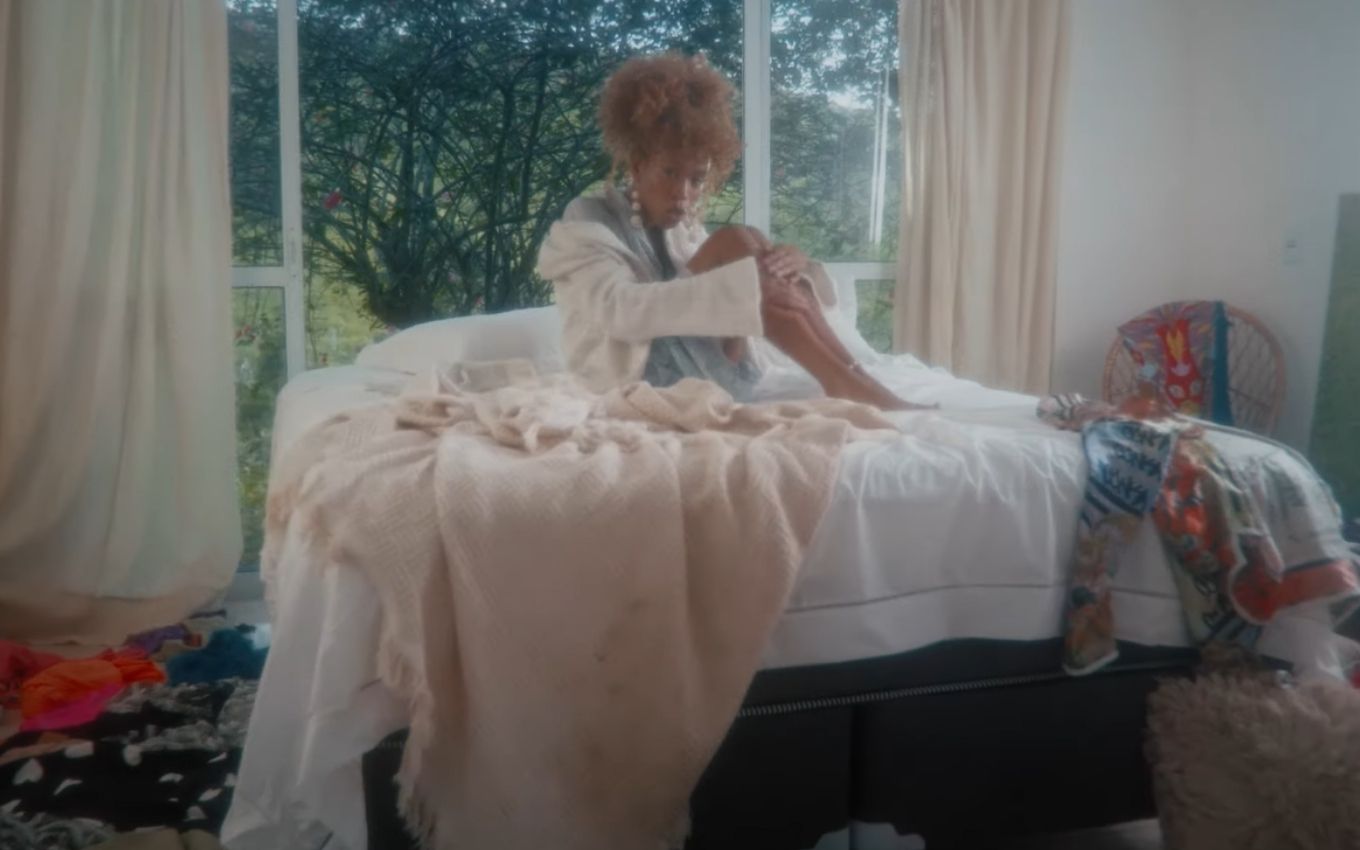 Karol Conká decided to disappear with the clothes used during Big Brother Brasil 21 in the video for Dilúvio, his new song. Released this Tuesday (11), the video clip is part of the project that marks the artist's rebirth after the record rejection in reality.
Directed by Bruno Trindade, Dilúvio's video features scenes in which Karol faces his multiple personalities in front of a mirror and appears in a messy room, with the clothes scattered on the floor, similarly to what occurred inside the confinement .
Throughout the performance, the artist disappears with the pieces of the environment and reinforces that she decided to "overcome suffering", just as she sings in music. In the clip, the former Camarote member also highlights the messages of rebirth and change of cycle at other times, such as the scene in which she bathes in a waterfall.
In the first hours after the clip's debut, the song surpassed 100,000 views on YouTube. Launched last week, during the reality final, the song made the artist grow 978% at Deezer. Dilúvio also entered the list of the most heard songs on Spotify Brasil, Apple Music and Tidal.
On Twitter, Karol fans celebrated the work. "My pressure dropped. What a perfect clip, perfect smile, perfect lyrics, perfect hair. I can only be proud," wrote Daiane Dandara. "The video for Dilúvio was very good! Karol Conká sent it very well! She was acclaimed", added Leonardo Lizardo.
Check out the clip and some reactions from the fans:
FLOOD DAY
My blood pressure dropped. What a perfect clipoooo❤️ Perfect smile, perfect lyrics, perfect hair. Only serves me pride pic.twitter.com/ClEV6SdkZg

– Daiane Dandara👽🌧️ (@ DaianeDandara4) May 11, 2021
The video for Dilúvio was very good! Karol Conká sent it very well! Born acclaimed

– Lizardo (@leonardolizardo) May 11, 2021
JUST ONE MORE DAY OF FIGHT AFTER THE FLOOD

People the mamacita delivered everything, I didn't expect her clips were always impeccable. I'M ALL CHILLED !!!! pic.twitter.com/poeCgrQiiy

– ᘉ〇ᖇᗰᗩᒪ ǤƗᖇ ᒪ 🐍✨ (@bia_trizs) May 11, 2021
---
Subscribe to the channel TV News on YouTube to check out our daily BBB21 newsletters
---
Find out all about reality shows with the O Brasil Tá Vendo podcast
Listen to "# 38 – Five news that promise to pump Power Couple 5!" in the Spreaker.
.