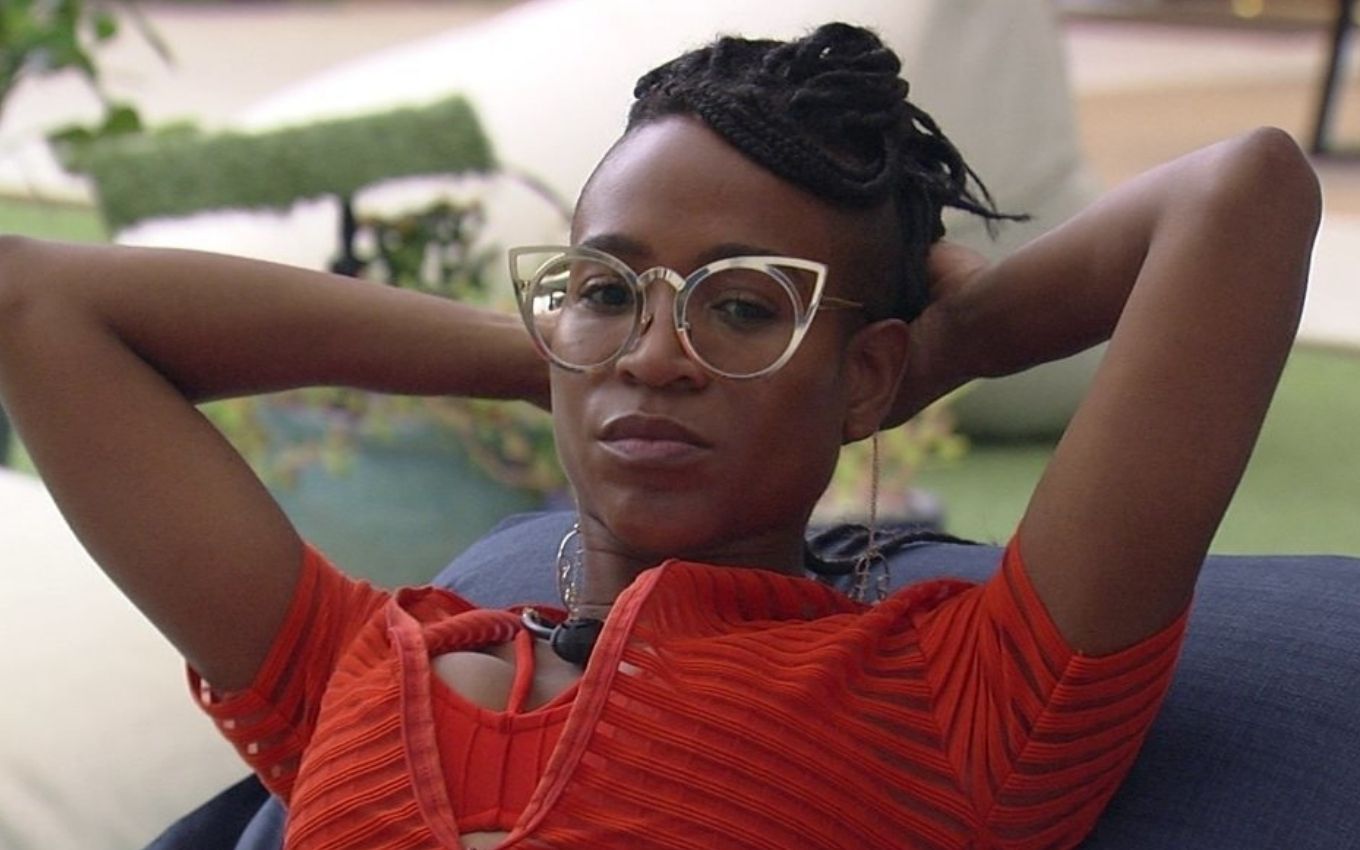 Karol Conká has less and less support within the BBB21 home. After being the target of negative comments even from partners Projota and Pocah, the singer went to talk with Caio Afiune and Rodolffo this Sunday (21). After speaking ill of Camilla de Lucas, Gilberto Nogueira and Carla Diaz, she received a warning to be at peace if she had "consistency".
The problem is that the singer knows that some of her versions are not connected with the reality of the facts. So, during the conversation, she has already prepared a narrative to try to indicate that people "outside" may also be against her.
"You are aware of what you said", softened Caio. The farmer also cited the example of participants who were chased by the confined in other editions of Big Brother Brasil, but who were defended by the public on the walls.
But Karol argued that the fact that Camilla challenged her in an argument on Saturday (20) may have been viewed favorably by the public. "Yes, but her attempt to demoralize me there. I have a walk …", said the singer. "But there is the truth," said Rodolffo.
"I do not participate in a club of their luluzinha, the silly chatter. For me, it is very childish. Sometimes I have given my time here too, sometimes not", commented Conká. "Gil is protected from Sarah, Gil is the cool gay guy who dances," she said, saying the economist has more support from others.
Karol tried to defend that he did not encourage the fight between Arthur Picoli and Gil, he only tried to appease. He also stressed that he did not involve racial issues in the discussion with Camilla de Lucas, something that not even the friend Pocah, who witnessed the conversation, agrees.
In the version she told Rodolffo and Caio, the rapper said that she has already faced rivalry from other black women, despite not being adept at it. Asked by the sertanejo if he "was at peace" with what he had done inside the house, she replied.
"With me, I am. But it looked like I raised something nothing to do [com Camilla], did not want to raise any agenda to cause. It turns out that this is it, there was no need for her to talk about what I am Karol Conká out there, it just proves what a lot of people out there think when there are two black girls on the road. She just wanted to compete ", dodged the singer.
"It is not even racism that I said. If I were a black extremist, my son would not have fair skin and I would not be talking to you here", pointed out Karol Conká.
---
Subscribe to the channel TV News on YouTube to check out our daily BBB21 newsletters
---
Learn all about BBB21 with the podcast O Brasil Tá Vendo
Listen to "# 27 – Are the boxers famous lost on BBB21?" in the Spreaker.
Feedback Policy
This space aims to expand the debate on the subject addressed in the news, democratically and respectfully. Anonymous comments are not accepted nor do they violate ethical and moral laws and principles or promote illegal or criminal activities. Thus, slanderous, defamatory, prejudiced, offensive, aggressive comments that use bad words, incite violence, express hate speech or contain links are summarily deleted.
.