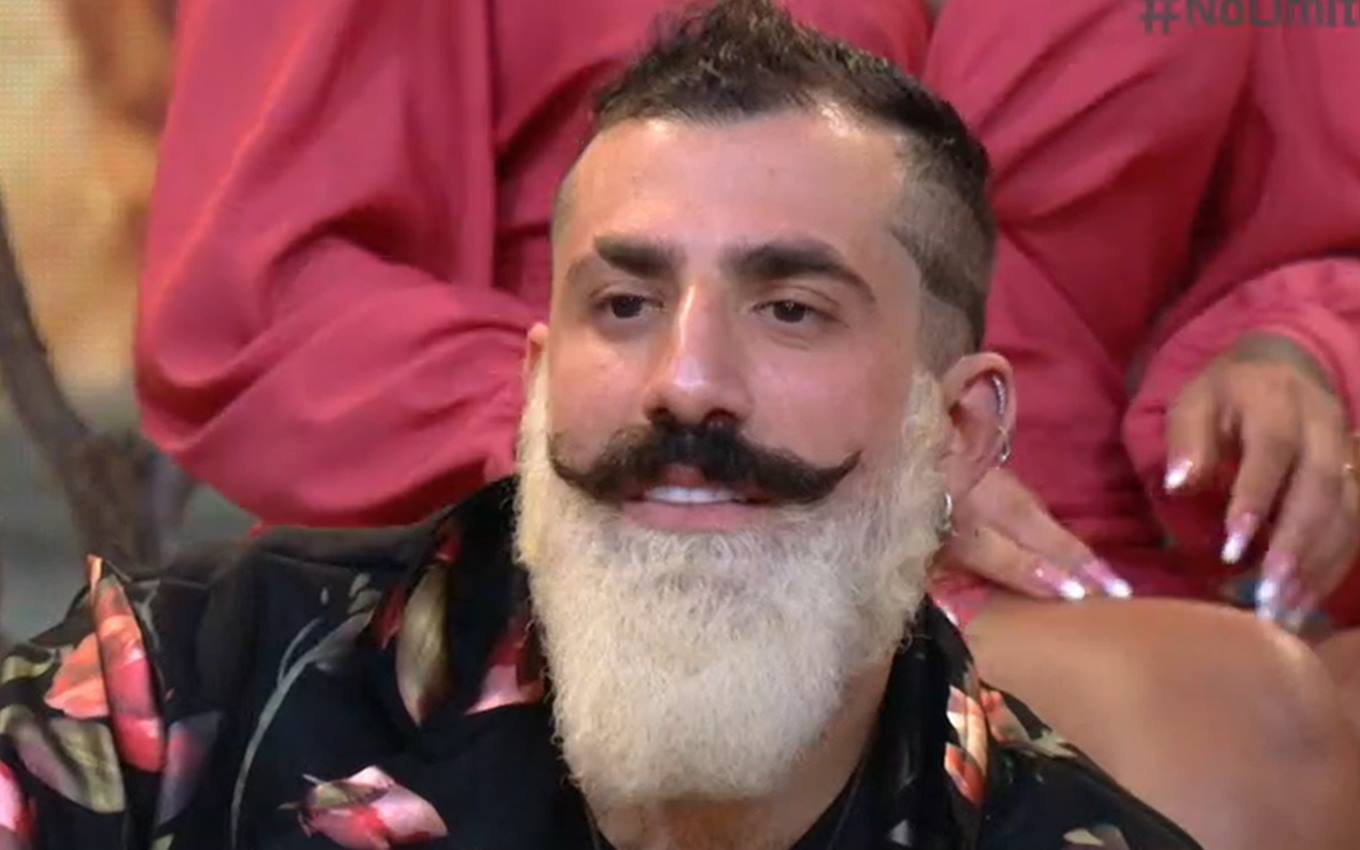 Kaysar Dadour said he had difficulty understanding Andre Marques' explanations during the No Limite 5 competitions. "Tricky to understand", admitted the Syrian in the early hours of this Wednesday (21) during the Chat with the cast of the reality show of the Globe.
Ana Clara Lima took advantage of the meeting with former participants and Paula Amorim, champion of the program, to ask about the performance of the attraction's host to explain the dynamics to the survivors. "Did you ever forget what André had explained?", asked the redhead.
"Several. There were times when I looked and said, 'Do you understand, Paula?', Lucas Chumbo assumed. "I didn't understand any evidence," Kaysar replied, eliciting laughter from the rest of the cast.
André, who also participated in the Chat, joined in the fun. "That's why we don't fight, there's no stress," referring to the fact that Kaysar still has some difficulty understanding the language of Brazilians. "It was difficult to understand Andre. It was difficult," added the Syrian.
champion of the game
Paula was announced as the winner of the survival program in the early hours of this Wednesday. After facing Viegas in the popular vote, the businesswoman won the prize of R$ 500 thousand.
"I'm very happy, very emotional. I dedicated myself a lot. I was fighting a giant, Viegas, I respect him a lot as a person and opponent. When you're in a big duel it's a satisfaction, it's nice to fight with who is strong," celebrated the ex-BBB.
---
Learn all about reality shows with the podcast O Brasil Tá Vendo
Listen to "#46 – Not a Goat's Eye Saved – Final Analysis on On Limit 5" in Spreaker.
---
Subscribe to the channel TV news on YouTube to check out our daily newsletters, interviews and live videos
.