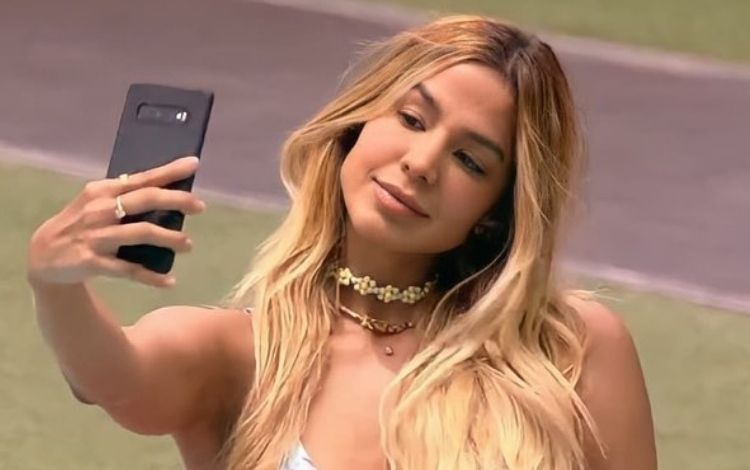 Ex-BBB said that the rapper reacted well after she posted a story that gained great repercussion
Reproduction / Instagram / kercardoso / 11.05.2021
Kerline said that Karol Conká reacted well after she leaked the rapper talking about Rafa

The ex-BBB Kerline broke the silence and told what was the reaction of Karol Conká after she leaked an audio in which the rapper speaks ill of Rafa Kalimann, vice-champion of the "BBB 20". "She looked at me and just said: 'Stay calm, it wasn't your fault. Rest assured that everything is fine ', "said Kerline during a chat on Twitter Space. The first eliminated from the "BBB 21"He continued saying that he believes that the singer has already gotten used to the criticisms on social networks and even made a joke with the music Flood, launched by Karol after she left the show with the biggest rejection in the history of the reality show. "[Acho que foi] like, 'I'm already used to it. When I think everything will get better… '. I'm just remembering her song: 'Just one more day of fighting …' ", said Kerline.
The confusion started when Karol was still in the most watched house in Brazil, because she commented that Thelma Assis, champion of the "BBB 20", did not know how to defend herself and needed the help of the "white friends". Rafa Kalimann did not like the comment and used Twitter to criticize the rapper. "Now I saw, the reality participant who is causing more revolt and rejection in Brazil for being so inhumane talking about the champion of the last edition! Now I really trembled here, you see. Karol Conká is empty. Thelma arrived where she arrived because she is strong, she knew how to respect and position herself, she played a beautiful and very proud game. Represented. That merit is hers. I can no longer bear to hear the absurdities coming from this woman. Don't even try to compare yourself with Thelma's stance and character. What a shame ", wrote the influencer at the time.
Outside the house, when the former BBB's met again to record the 101st day of "BBB 21", Kerline went to record a story and posted without realizing that in the background it was possible to hear Karol talking about Rafa: "I shouldn't even be playing. You know that everything that goes, comes back. He called me empty, now look who's got an empty program ". Recently, the digital influencer made her debut as a presenter on the program "Casa Kalimann", Produced exclusively for Globoplay. The attraction, in which Rafa receives famous guests to meet challenges, was widely criticized on social networks, but ex-BBB guarantees that the program is giving a good return to Globo's streaming service. "The program is being a huge audience success, far beyond what we imagined for that first moment, we are super happy", wrote Rafa on Instagram.
Kerline reveals what was Karol Conká's reaction after "leaked" audio. pic.twitter.com/Xr33BkMw4Y

– Karol Conká Brasil (@KarolConka_br) May 11, 2021
Kerline talked about Karol Conká's reaction after finding out about the audio that the Ceará woman leaked from her on Instagram stories. pic.twitter.com/VMSvhNwmLV

— Tracklist (@PortalTracklist) May 11, 2021