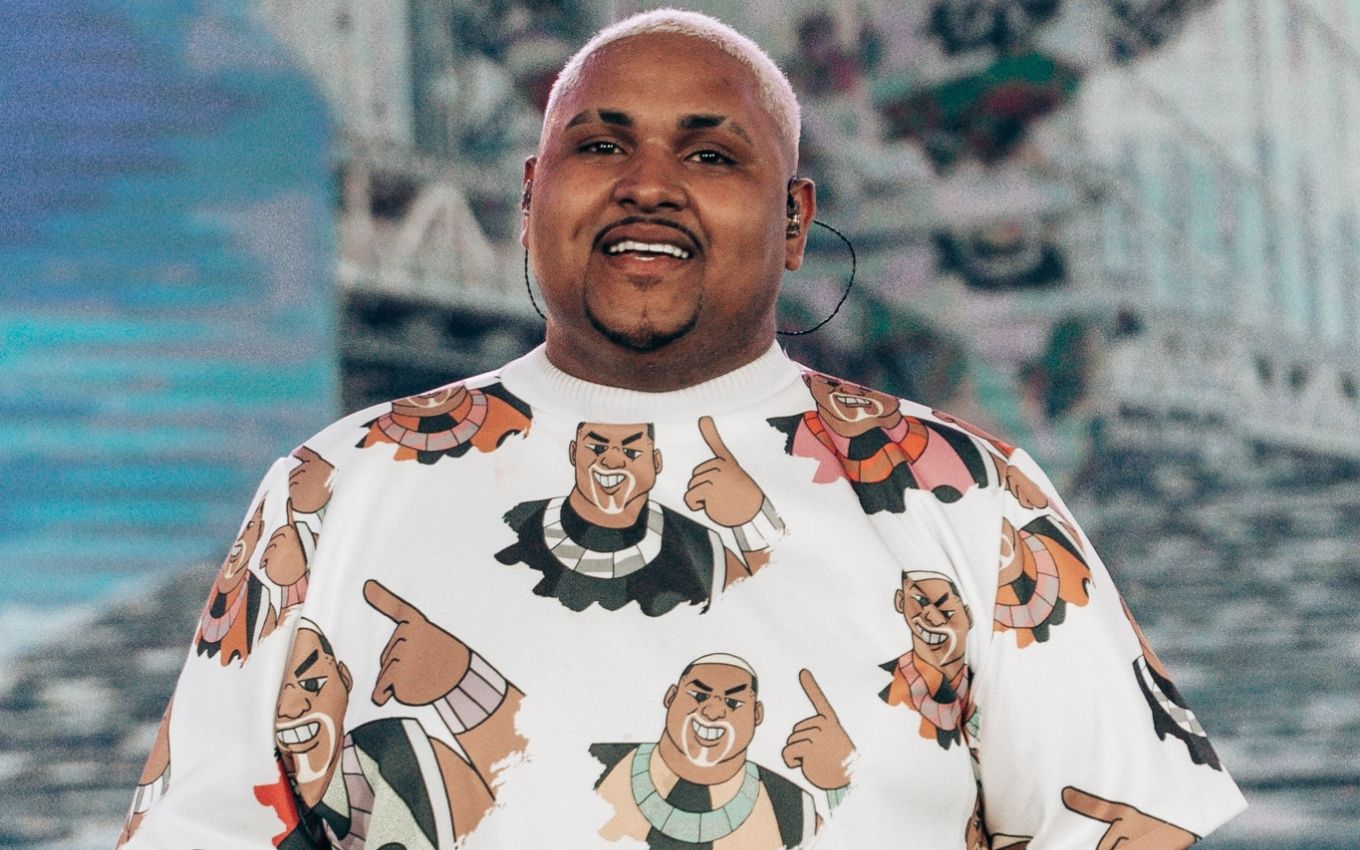 Kevin O Chris, owner of the hits Evoluiu and Vamos para Gaiola, played another song in Brazilians' mouths: Tipo Gin. With the chorus "she's moving", the fluminense managed 1 million reproductions of the song in just one day and was surprised to conquer famous fans, such as presenter Ana Maria Braga and director JB Oliveira, o Boninho.
"When I saw the video of Boninho and Ana Maria Braga dancing live on the program, I was surprised! They are two very big references. I also loved to see the guys doing it with their children, with their family! Bringing people joy is always my biggest goal, especially at this difficult time", points out the funkeiro to TV news.
On social media, the song's chorus has been adapted to a challenge in which people present data that makes them sad and then happy. During the recordings of No Limite 5, Boninho and Andre Marques had fun with an animated performance of Tipo Gin. Ana Maria also surrendered to choreography during Feed da Ana, at Mais Você.
The singer explains that the challenge was created with the support of the Nice House platform, a company specializing in content for young audiences: "My team is huge and gets involved in every process. From the beginning, I looked at them and said: 'This is a hit!'. I can only thank you, I stayed and I'm happy!".
I'm already working on the next DVD and some international partnerships. The work never stops, I rest in the studio (laughs). I can't wait to see people singing and dancing live, the energy will be awesome.
Tipo Gin is part of the album Todo Mundo Ama o Chris, a play on the name of the series Todo Mundo Odeia o Chris (2005-2009). The DVD was recorded during a concert held in November 2020, in accordance with the sanitary measures to prevent Covid-19 in force at that time.
"After that, we lived through many difficult moments. Everything got worse again and, together with my team, we decided to wait a while to launch, respecting everything that was happening. With the arrival of the vaccine, a light appeared at the end of the tunnel and then, finally, we launched it", he adds.
Upon launch, Kevin fired on the music apps. On May 16, Tipo Gin won 1.26 million copies on digital platforms, ahead of Girl From Rio, by Anitta. "Everything becomes inspiration for me, I compose at home, on the plane, on the street, in the review, I think even in my sleep (laughs). Each song is unique and takes place at a different time in my life", he highlights.
Check out the clip for Tudo Gin and the videos by Ana Maria Braga and Boninho:
.