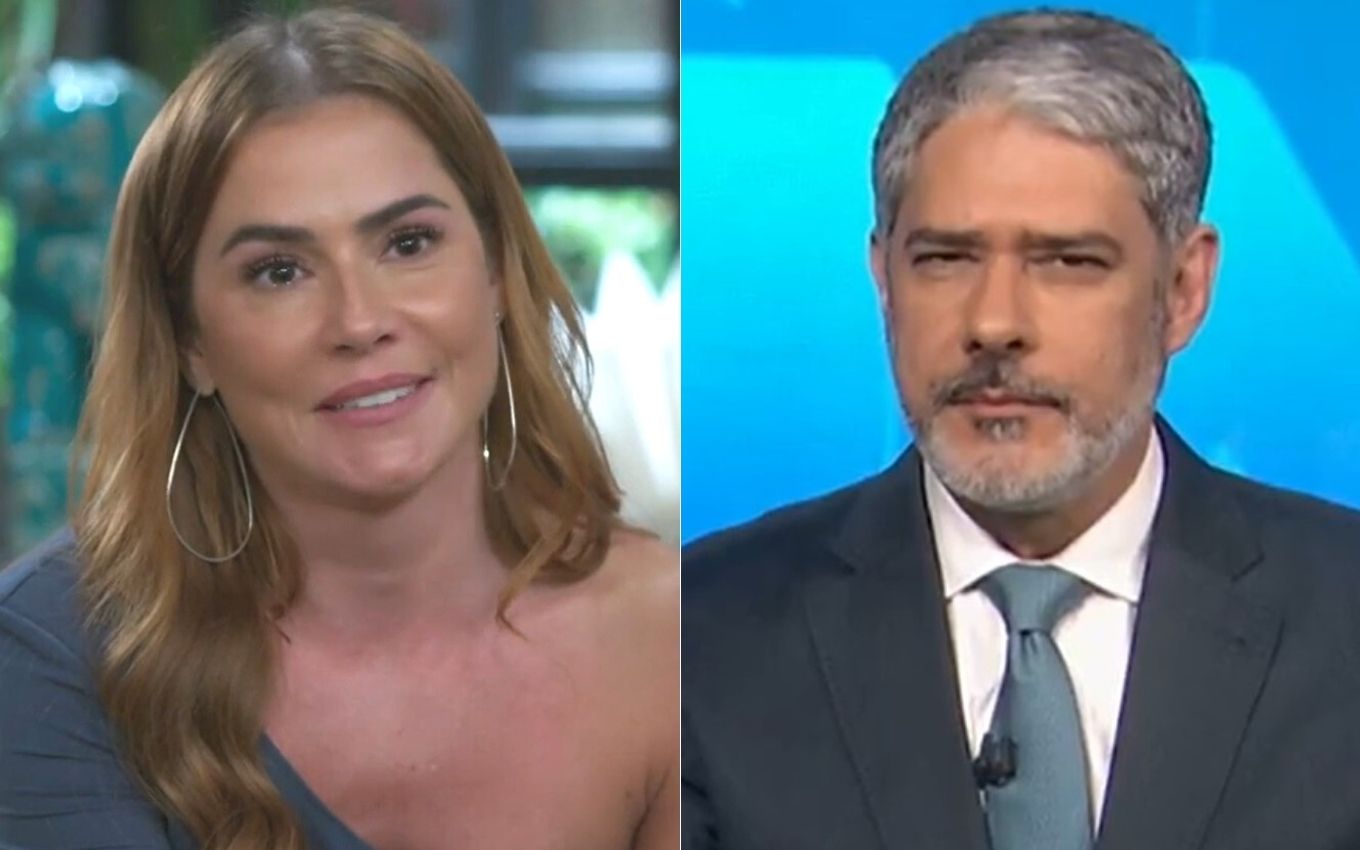 Most watched program in Greater São Paulo, Salve-se Quem Puder boosted Globo's prime time indices. In the last week's ride on the seven o'clock soap opera, Jornal Nacional and Império interrupted a sequence of ratings drop.
On Thursday (15), the news with William Bonner and Ana Luiza Guimarães scored 26.8 of ibope, the best average on Globo's newscast on that day of the week in eight weeks. In the previous edition, JN had already registered the best fourth in 17 weeks, with 28.4 points.
Império, which accumulates indexes that put it in the condition of one of the nine least seen soap operas in history, also reacted. Aguinaldo Silva's rerun scored 28.0 on average and had the best performance in 11 weeks on a Thursday. In the four chapters shown this week, the telenovela recorded an average of 27.4 ibope, the highest mark since the beginning of May.
The penultimate episode of Save Yourself Who You Can closed with 28.9 points, a record for all 2021 on Thursdays, but did not surpass the averages of Wednesday (29.3) and Tuesday (29.1).
See below for the hearings on Thursday, July 15, in Greater São Paulo:
Average of the day (7h/0h): 14.0
Good morning São Paulo
7,7
Good morning Brazil
8,0
More you
6,0
Meeting with Fatima Bernardes
6,9
SP1
10,9
Globe Sports
11,4
Newspaper Today
10,7
You You You
9,1
Friendly Olympics: Brazil x United Arab Emirates
10,8
Workout
13,8
Our lives
19,5
SP2
23,7
save yourself who can
28,9
National Newspaper
26,8
Empire
28,0
taste master
16,9
The Good Doctor
11,0
Globo Newspaper
7,3
conversation with bial
4,5
Owl: The Price of Life
3,4
Hour 1
3,8
Average of the day (7h/0h): 6.8
Morning General Balance (average from 5am-8:30am)
2,1
General Balance Sheet SP (7:30 am to 8:29 am)
3,9
Speak Brazil
4,4
Nowadays
4,6
JR 24h (morning)
3,9
General balance
8,0
Proof of love
4,6
City Alert
7,3
JR 24h (afternoon 1)
4,2
JR 24H (afternoon 2)
6,0
Journal of Record
8,8
Genesis
12,0
very top
8,2
Power Couple Brasil
7,3
The new super machine
3,2
JR 24h (dawn)
2,3
Speaks, I hear you
1,0
Love school
0,4
Religious
0,3
Average of the day (7h/0h): 5.0
First Impact
2,8
Come here
3,0
Good Morning & Co.
4,0
gossiping
5,1
Family Cases
6,3
indomitable heart
8,6
true loves
8,0
SBT Brazil
5,4
Chest Award Coupon
6,2
Chiquititas
5,5
Mouse program
6,0
The square is ours
5,8
the night
3,7
Operation Mosque
2,8
Reporter Connection (Replay)
2,5
SBT Brasil (re-presentation)
2,3
First Impact
2,4
---
Source: Broadcasters
Each point is equivalent to 76,577 households in Greater SP
.