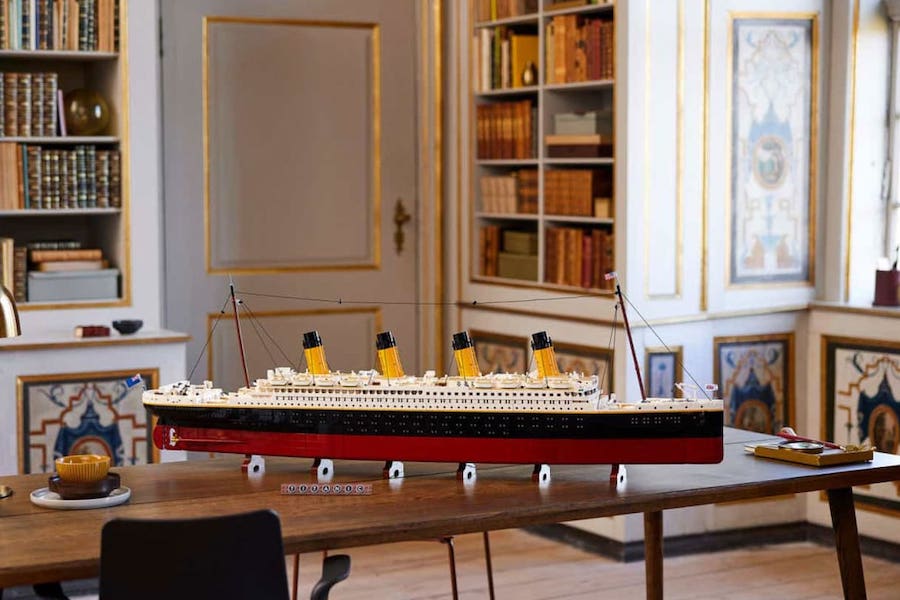 Lego has recently unveiled its greatest construction ever: a replica of the world's most famous ship, the RMS Titanic.
According to the CNN, this Lego construction is about 135 centimeters long and is composed of 9090 pieces. The replica of the RMS Titanic is divided into three sections that reveal its interior, being possible to see, for example, the grand first class staircase, a Jacobethan-style dining room and the ship's engine room.
The replica of the ill-fated ship, a 1:200 scale model, also includes its bridge, the so-called "promenade deck" (deck that extends from bow to stern on both sides of the ship, which includes areas open to the outside) , and the pool.
"At the time of its release, the Titanic was the pinnacle of nautical engineering, the biggest moving vehicle ever created. It was an incredible journey to recreate this iconic ship with Lego pieces, using designs created over a century ago," said Mike Psiaki, the group's design manager, in a statement.
"Designing the Lego Titanic with a focus on immense detail and scale, but also precision, allowed us to create what is one of the most challenging building experiences to date," he added.
For fans of Lego, Titanic, or both, the best advice is to start saving, as the set won't be cheap. It will be available for pre-order from November 1st, the general sale will be seven days later, on the 8th, and will sell for $629.99. about 545 euros.

ZAP //