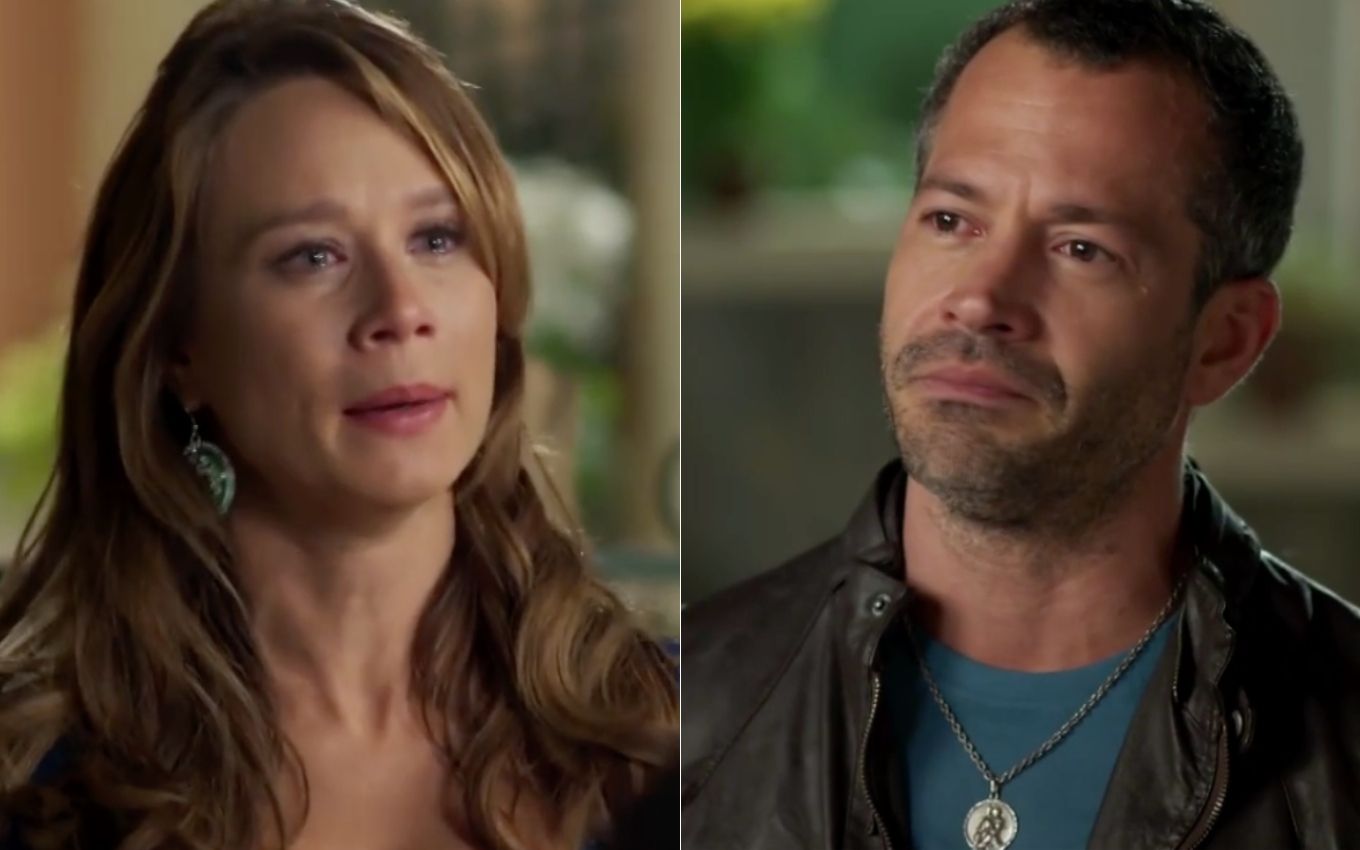 Manipulated and abandoned on the altar, Tancinha (Mariana Ximenes) will take a man's rancid and, after giving Beto (João Baldasserini) a nice break, the young girl will dismiss Apolo (Malvino Salvador) in Haja Coração for good. The marketer will not give in to the ex-fiance's request for forgiveness, which will have fallen into a frame by the publicist, and will choose to be alone in Globo's seven o'clock soap opera.
Francesca's daughter (Marisa Orth) will take the dog Tito for a walk when she accidentally bumps into the trucker in front of her house. "Go away, Apollo, don't topic nothing to talk about! ", Tancinha will warn." Although where, Tancinha, I live here, in this house, have you forgotten? ", the neighbor will remember.
"Please, Tancinha, listen to me, I swear on everything that is most sacred, on the love I have for my mother. I don't remember anything that happened that night. You know me! You know I would be incapable" , will argue the race driver, who still won't know about the disgusting plan set up by Beto.
"But don't swear in vain, Apolo. I saw it! The whole village saw it! You were even able to film and make a little video", complains the ex-bride. "But I don't remember, I don't remember. I don't know, it's very strange, Tancinha, something must have happened, I don't know", will attack Nair's son (Ana Carbatti) in the scenes that will air from the day 13.
"But I know very well what happened. I hate to give my arm to cheer, but Carmela [Chandelly Braz] you are right, you never forgave me that I let Beto kiss me and wanted to take revenge on me ", the fruit seller will point out, without knowing that her sister is part of a plot to separate her from Apolo.
"Take revenge on the woman I love? Tancinha, it's me, Apollo. You know me!", He will say. "Is it really that I know you? Apollo, you betrayed me. The only man I fell in love with, the only one. The only man I had in my life and was not the same man I saw on the screen", the protagonist will lament.
"You're right, the one in the movie wasn't me. It wasn't me, because I would never cheat on you like that, I would be unable to leave you at the altar. Tancinha, I waited my whole life to marry you, why was I going to leave you on the day? ", asks the former Mercury employee.
"What are you going to tell me, Apollo? That woman doped you and forcibly took you to bed?" Speculates Tancinha. "It could be, it could be! She stole my cell phone the next day," the poor man will argue. "But I saw it, Apolo, I saw you two making out with everything you could. Assume, assume that you cheated, be a man! It is much better than putting the blame on the drink!", Asks the young woman.
Apollo will even kneel to ask for forgiveness
Ended
"When you called me to say good night, you were talking kind of soft, and I heard a woman's voice. You told me you were a fan wanting to take a picture with you, but it was her, wasn't it? It was her that you woke up the next day, didn't you? ", will corner the fake betrayed.
Even claiming that he does not drink and that his lover knows it, Apollo will be helpless and will admit the hesitation. "It was. You're right, I can't deny it, it's filmed. I just wanted to remember, understand what happened", Adônis's brother (José Loreto) will confess, kneeling in the middle of the sidewalk.
"The only thing I can ask you for is: forgive me. Because what happened I can't change. But if you forgive me, I'm here on my knees, in front of you, at your feet and I promise you that if you forgive me, I will never let that happen again ", the driver will plead.
"I love you, Tancinha. When I was lost in that forest, it was you that I thought of. It was you who gave me strength to stay alive. My love, I promise to respect you as I always respected you until that damned thing that night. I love you, you are my life, I can't stand to live without you, forgive me ", he will beg.
Tancinha will take a deep breath, sad, but will slap the face of her ex-future husband. "Ma I will never forgive you, Apollo. That day was supposed to be the happiest of my life, I waited all my life to marry you, what did you do? You destroyed everything! Ma how am I going to forgive you? ", she will end, breaking into her own house and leaving her beloved on the street.
Haja Coração was first shown in 2016 and is an adaptation of Sassaricando (1987), written by Silvio de Abreu. In addition to the spoilers, the TV News publishes daily summaries of the seven replay chapters. The plot is the same authored by Salve-se Quem Puder, which has just been recorded and is expected to air again in March this year.
---
Subscribe to the channel TV News on YouTube and watch videos with revelations of what will happen in Haja Coração and other soap operas.
.