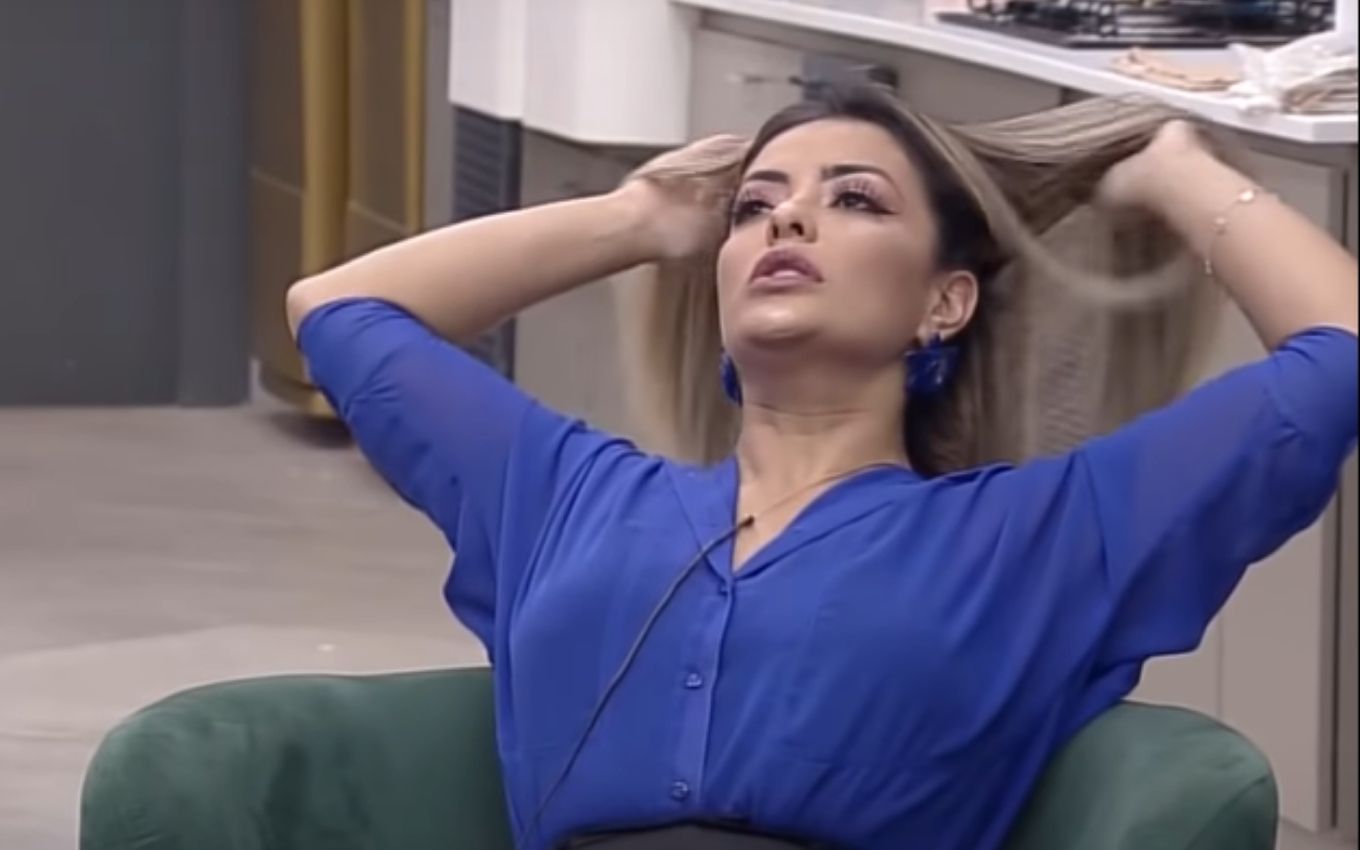 Li Martins got annoyed with some provocations by Deborah Albuquerque in Power Couple Brasil 5. Bruno Salomão's wife became jealous of the singer's closeness with Mari Matarazzo and began to make acidic comments. "She is shooting herself in the foot," said the former Rouge.
"It keeps saying 'oh, go there with your best friend! Where's your new best friend?'" asked the musician, venturing to her husband. "I had already noticed, but I thought it was a joke," he replied. "Me too, but now I'm starting to think it's serious," Li said.
"You keep poking me, poking me all the time saying that," she continued. "Am I going to treat you badly then?" he asked. "Yeah, that doesn't change our preference and our reason for voting, it doesn't change anything," agreed Mantovani.
"This is bad for them. The public is seeing that we've been defending them tooth and nail from the beginning, and now they're going to do it?", criticized the vocalist, also talking about her relationship with Bruno.
Earlier, Deborah and Li argued in Georgia Fröhlich's bedroom over priorities in the game. The redhead needled the ex-Rouge when recalling a situation involving the journalist and ended up being harsh. Bruno advised the woman to talk to her friend.
Check out:
"We defended them tooth and nail… Now are they going to do that?", he complains @LissahMartins with @jpmantovanireal about the attitudes of @OfficialDeborahA e @DrBrunoSalomao 😱💥

follow the #PowerCouple live, with me, on #PlayPlus. Go to https://t.co/UpWImxSIbXpic.twitter.com/jy6de8pHEV

— PlayPlus (@SigaPlayPlus) July 17, 2021
---
Learn all about reality shows with the podcast O Brasil Tá Vendo
Listen to "#46 – Not a Goat's Eye Saved – Final Analysis on On Limit 5" in Spreaker.
---
Subscribe to the channel TV news on YouTube to check out our daily newsletters, interviews and live videos
.