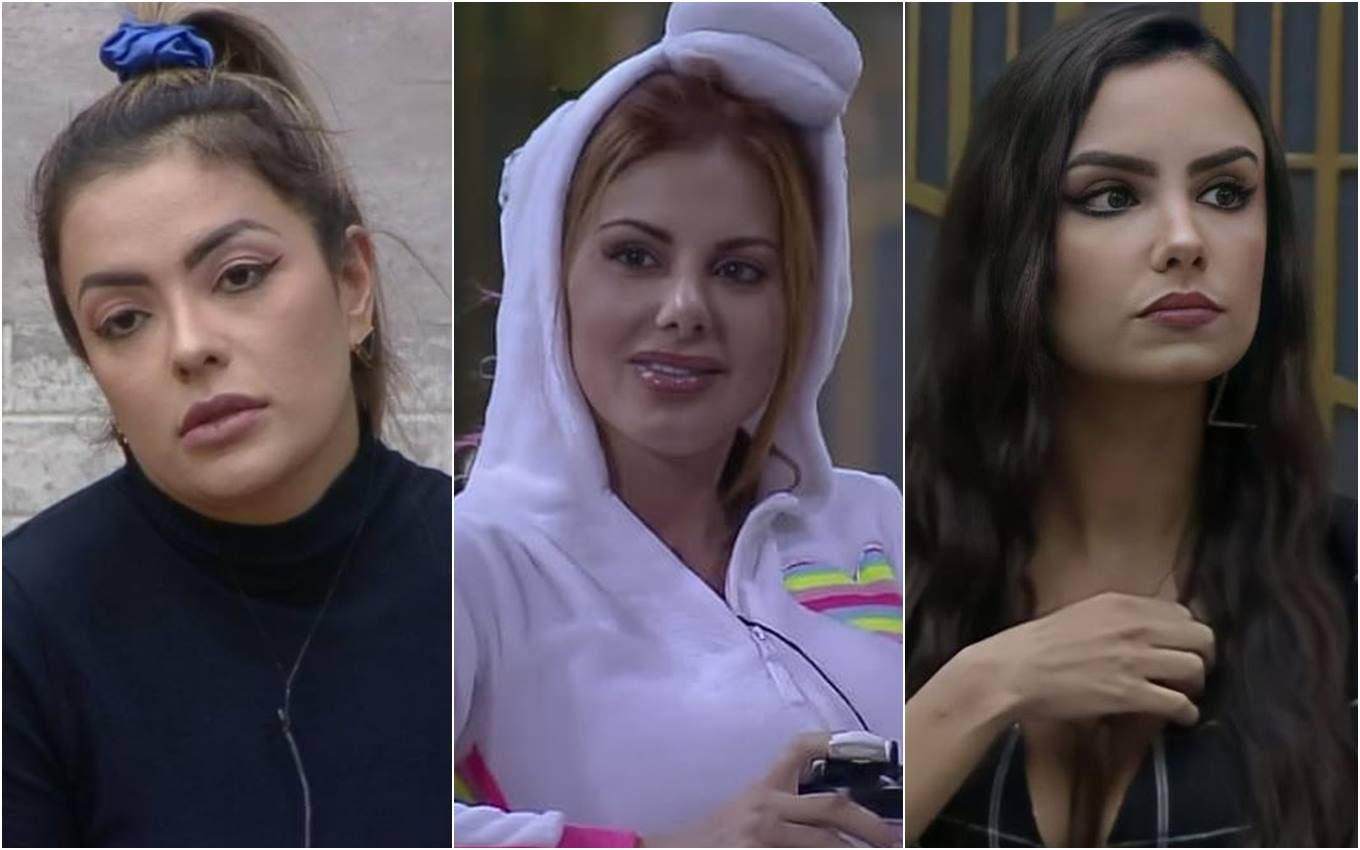 Li Martins warned Deborah Albuquerque about Georgia Fröhlich's stance of rejecting any conversation about votes at Power Couple Brasil 5. After winning the title of Casal Power alongside Thiago Bertoldo, Georgia has been dodging issues involving the formation of DR this Wednesday (30). "I would play fair," said the former Rouge.
In the risk zone, Deborah said she was afraid to face Li and JP Mantovani in the hot seat of the week. Nina Cachoeira and Filipe Duarte are also already in the DR because they dropped out of the Prova dos Casais.
"I don't know what to do, Bruno [Salomão] don't come to the bedroom, don't help. There's no way to combine anything, there's no way to talk. I think Georgia doesn't want to have this conversation, doesn't want to feel pressured, I wouldn't want to either," said the ex-Ronaldinhas.
Li, however, disagreed with her friend and said she would never stop helping her allies in the game. "I, when I was [Casal] Power, I went to talk [com meus amigos] to try to protect. They preferred to tear up their vote, to focus on Nina and Filipe. I couldn't be in Power's condition and turn my back on my friends," complained the singer.
"In their place, I'd be like, 'I think there's a chance of a draw.' I'd play fair, I wouldn't ask anyone's vote or anything, but I'd hold out my hand," Li added. [Geórgia] he said it wasn't anyone's priority, I felt bad," lamented Deborah.
As Casal Power, Georgia and Thiago are entitled to cast a vote in the DR and will also have a special power, which will be revealed during the live edition of the program.
Check out an excerpt from the conversation below:
"Everyone is playing", shoots @LissahMartins in order to @OfficialDeborahA 💥

Want to watch the #PowerCouple live? Come to #PlayPlus! Go to https://t.co/UpWImxSIbXpic.twitter.com/qe1hifa0c8

— PlayPlus (@SigaPlayPlus) June 30, 2021
---
Learn all about reality shows with the podcast O Brasil Tá Vendo
Listen to "#43 – Why is On Limit Flopping?" on Spreaker.
---
Subscribe to the channel TV news on YouTube to check out our daily newsletters, interviews and live videos
.