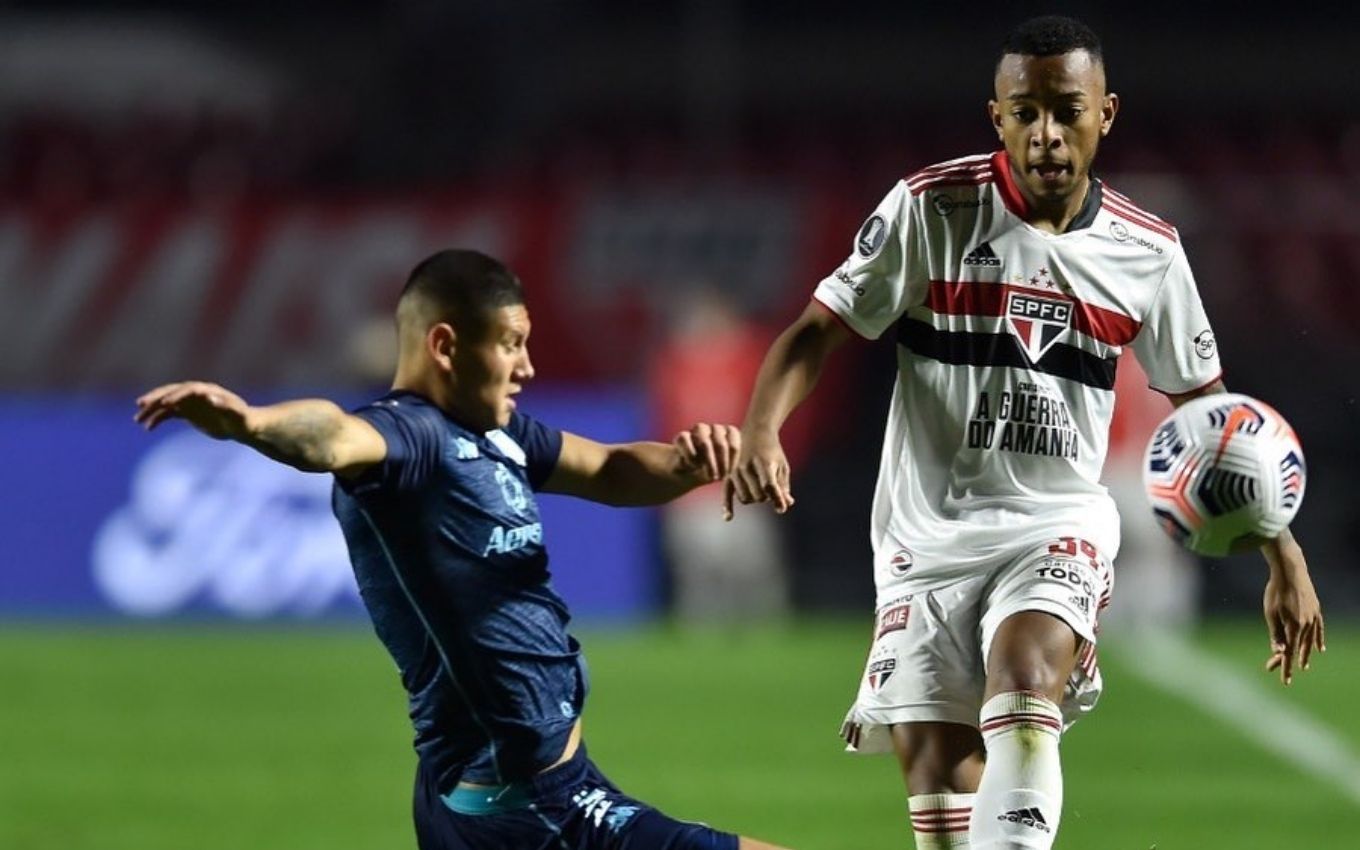 Racing x São Paulo takes place this Tuesday (20th), at 9:30 pm (Brasilia time), as the round of 16 finals for the Libertadores da América. The duel will be shown live on SBT and Fox Sports. The options for watching online are accessing the websites of both networks.
The narration of the game on Silvio Santos' station will be by Téo José. He will have the company of Mauro Beting and Washington Coração Valente as commentators, as well as Nadine Basttos in the analysis of the referee's performance. On the SBT website, São Paulo x Racing live will be released online throughout Brazil for free.
As a paid option, Fox Sports subscribers can watch Disney's sports channel on the Fox Play website, aimed at the public that already pays for Star channels (formerly Fox). The subscriber simply logs in with the data of the respective pay TV operator to follow the game in their browser.
The first leg took place in São Paulo and ended in a draw 1-1. The return match will be played at the Presidente Perón stadium, in the Argentine city of Avellaneda. By having scored away from home, the Argentines have an advantage in the event of a 0-0 draw.
See below the competition games this week and know where to watch:
🔥🏆 It's decision week! The CONMEBOL round of 16 round-trip matches # Liberators.

⚫ In respect to the death of Alexandro Javier Arce, son of coach "Chiqui" Arce, the match between @CCP1912oficial e @FluminenseFC it will be on 3/8.@AmstelBrasilpic.twitter.com/qfyEp9aQWU

– CONMEBOL Libertadores (@LibertadoresBR) July 19, 2021
.