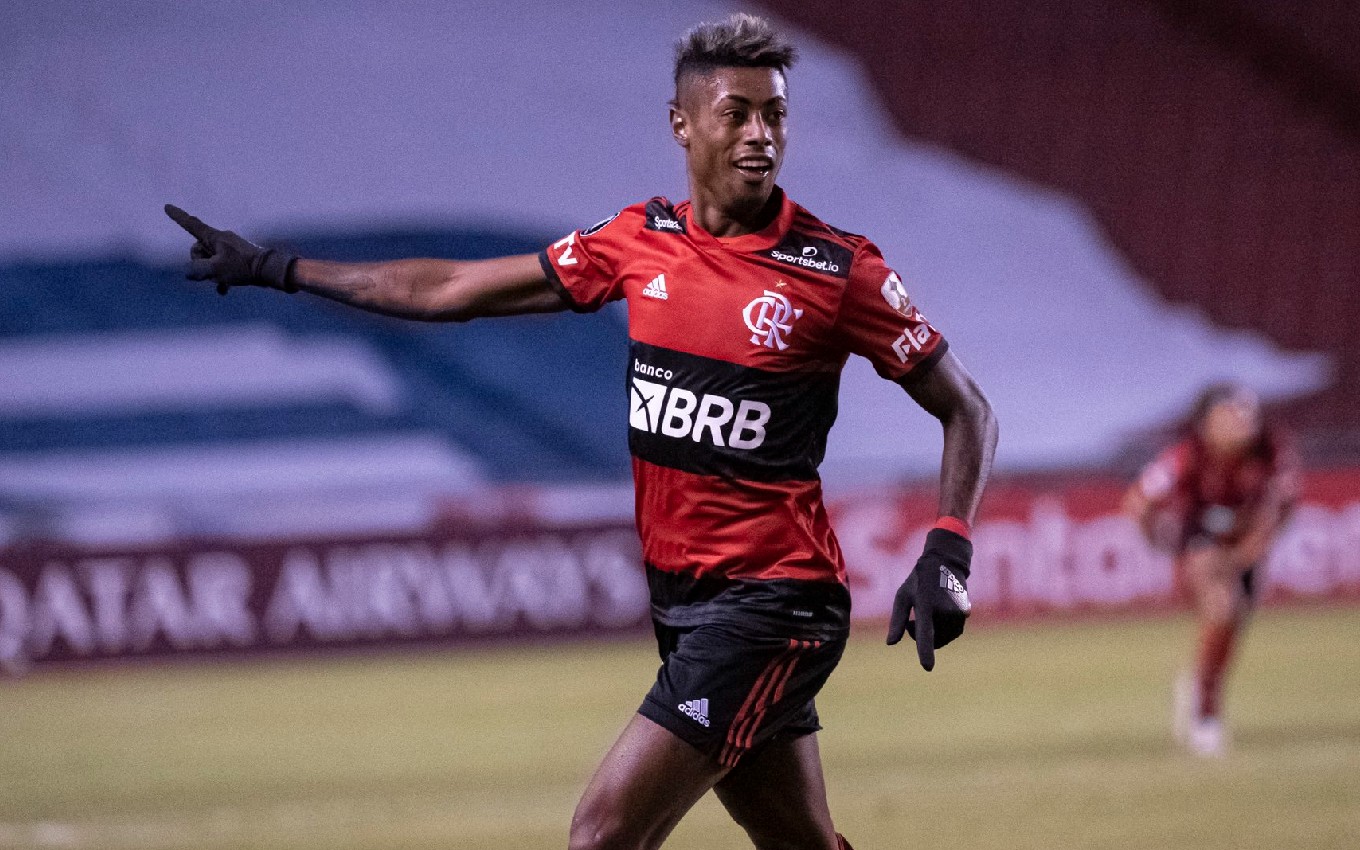 Flamengo faces Unión La Calera-CHI for yet another challenge at Libertadores da América. The match takes place at the Nicolás Chahuán Nazar stadium, in La Calera, and is part of the fourth round of Group G. The game will be shown live, at 21:30 (Brasília time), on SBT on open TV and by Conmebol TV on pay- per view. One of the online options is the website of Silvio Santos' broadcaster, in addition to the DirecTV Go service.
The narration of the game on SBT will be by Luiz Alano. He will be joined by Mauro Cezar Pereira and former player Leo Moura as commentators. The transmission will be national from 9:15 pm, except for the State of São Paulo and for the cities of Maringá and Londrina, in Paraná, and Porto Alegre, in Rio Grande do Sul.
On the SBT website, Unión La Calera x Flamengo will be released online for all of Brazil and free of charge. Conmebol TV is available for purchase by subscribers of operators Claro, Sky and DirecTV Go (online). The access fee is from R $ 39.90 per month.
The Claro client accesses Conmebol TV through channels 711 to 714 or through the Now application / website. Sky subscribers can check the games on channels 220 and 221 SD, 620 and 621 HD or through the Sky Play application / website.
DirecTV Go is an online pay TV service. The monthly subscription costs from R $ 59.90 and gives access to dozens of channels, including SBT. There is a free trial period for seven days.
Undefeated in the competition and leader of Group G, with 9 points won, Flamengo faces the lantern of the key, with only 1 point. The team from Rio can guarantee the advance classification for the round of 16 of the competition in case of victory away from home.
Nobody holds Mengão in #LibertadoresNoSBT ⚽ Unión La Calera x Flamengo, terça, 9:15 pm 🔴⚫ pic.twitter.com/jvSPiKGr4j

– SBT (@SBTonline) May 8, 2021
.