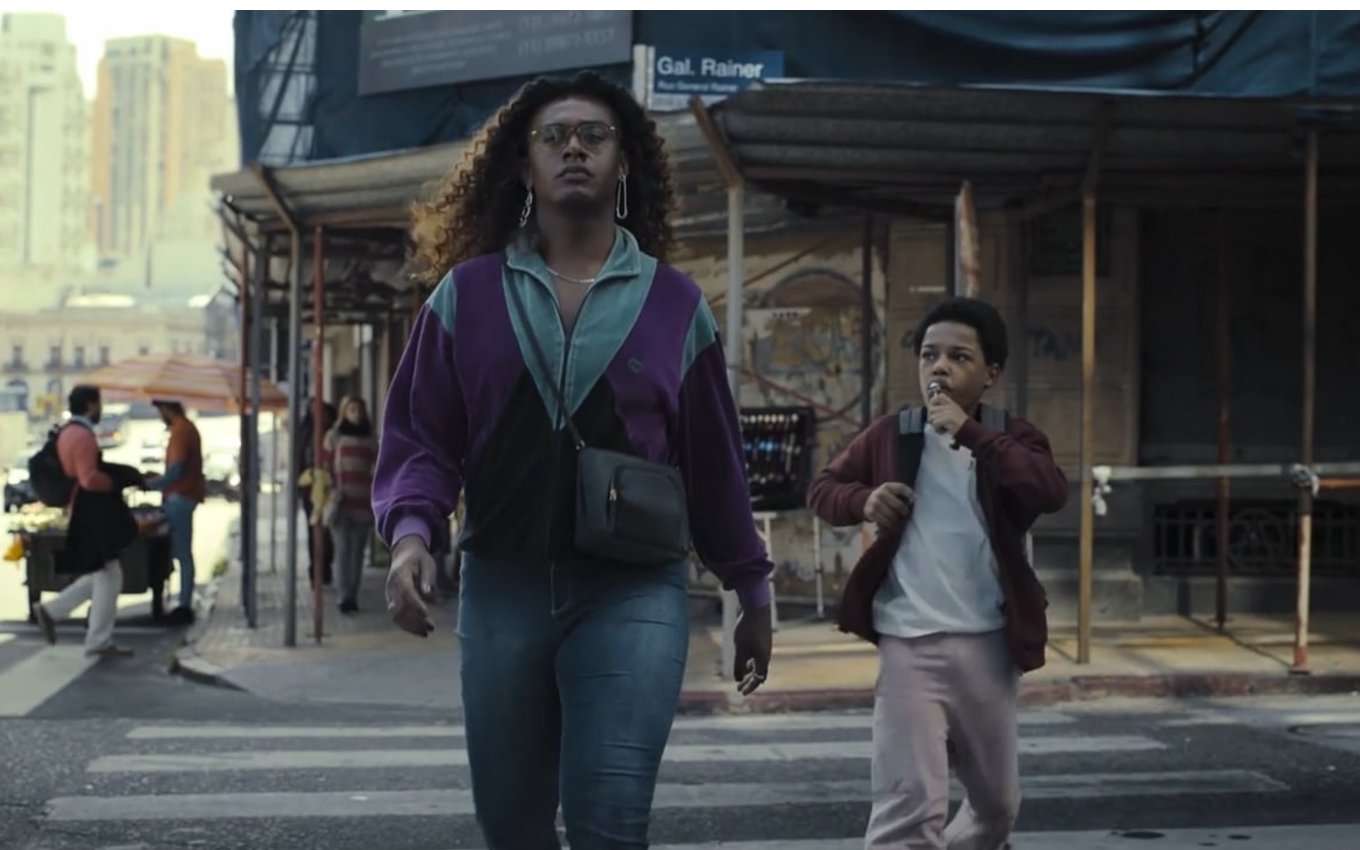 Singer Liniker makes her acting debut as a trans mom in September Morning, Prime Video's new original production. In the national series, the protagonist has her life transformed when she discovers having a supposed child. The attraction had its first trailer released on Thursday (27) and the season will enter the streaming catalog on June 25.
The plot revolves around Cassandra (Liniker), who is going through a good time. She manages to rent her own apartment for the first time, works as a motogirl in downtown São Paulo and covers the singer Vanusa (1947-2020).
"Cassandra has been a very interesting character to play. She has incredible dreams and, one by one, is working to make them come true. She has her own apartment, a group of loving and caring friends and has also found love with a wonderful man. called Ivaldo [Thomás Aquino]Liniker told Entertainment Weekly magazine in the United States.
The twists and turns start when Leide (Karine Teles), with whom she had a relationship in the past, reappears on her way. The novelty is the existence of Gersinho (Gustavo Coelho), a boy who claims to be the protagonist's son.
According to the artist, the character struggles with her own reality as a trans woman in Brazil to try to survive. The appearance of a child in your care makes the situation even more delicate.
"Cassandra is even a little resentful of Gersinho because she really thought it was finally her time to make life what she wanted on her own terms. It's complicated. But what I love most about her is that it doesn't matter the obstacles that life sends , she never stops dreaming ", she explains.
Much of the drama of attraction is in the connection between mother and child. Between denial and acceptance, the protagonist sees in the boy a little of her own childhood, when she was abandoned by the family. The similarities will make you very afraid.
Liniker also commented that he perceives some connections between the series and his real life. According to the singer, the attraction is important for humanizing the character and the experience presented by the story.
"I can relate to Cassandra in those moments when she doesn't want to be strong, even for just a moment. She wants to be heard and understood as a human being. It was important to me that Cassandra was a real person," he said.
September mornings also include Paulo Miklos, Isa Ordoñez, Clodd Dias and Gero Camilo in the main cast. The direction is signed by Luis Pinheiro and Dainara Toffoli. The first season has five episodes, each about 30 minutes long.
Watch the first trailer:
.