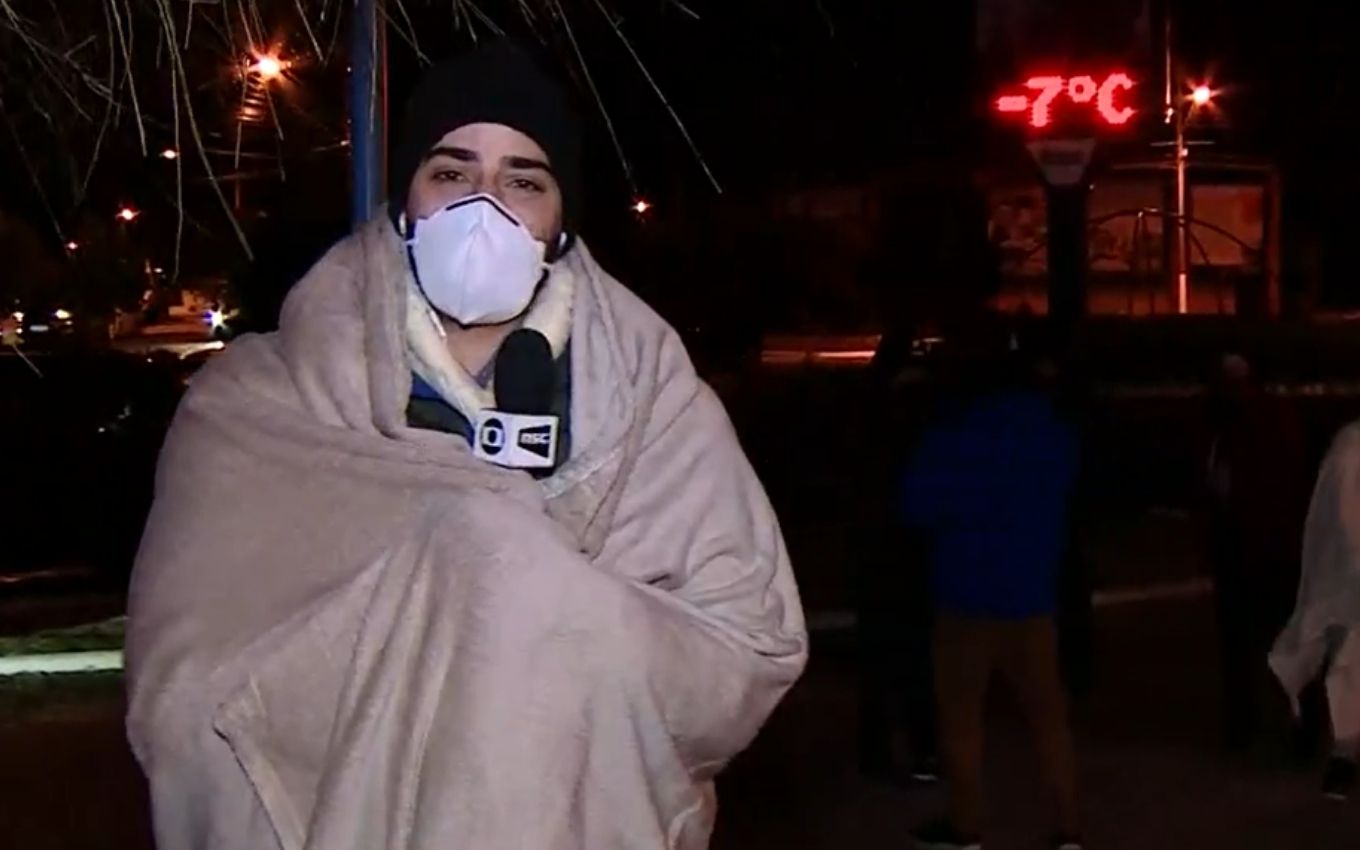 Due to the -7°C cold, journalist Douglas Marcio resorted to using a blanket to get into Bom Dia Santa Catarina live. This Thursday (29), the dilemma of the reporter for NSC TV, an affiliate of Globo in the State, moved tourists from Urupema (SC), who offered the object to the professional, who readily accepted the gesture.
"Actually, the blanket found me. A family from Joinville took pity on me and lent me the blanket. It was inside the car, they offered me the blanket and I, of course, accepted it right away, because it's really cold," he said. Marcio during his entry into the news.
The atypical situation surprised Eveline Poncio, the program's owner. During the live participation, Douglas confessed that he could not feel his toes, because of the cold wave registered in the South and Southeast regions in recent days.
"I have two thermal socks, plus a normal sock and a snow boot, which I bought before I came here. Still, it's not working, because of all this cold", detailed Douglas, who is also a meteorology technician and acts as a weather boy in local newspapers.
Check out the video:
But a lot… DOUGLAS????

KKKKKKKKKKKK#GoodDaySCpic.twitter.com/G9k1B9EVH8

— #ETC 🇯🇵❄ (@epictimechat) July 30, 2021
.