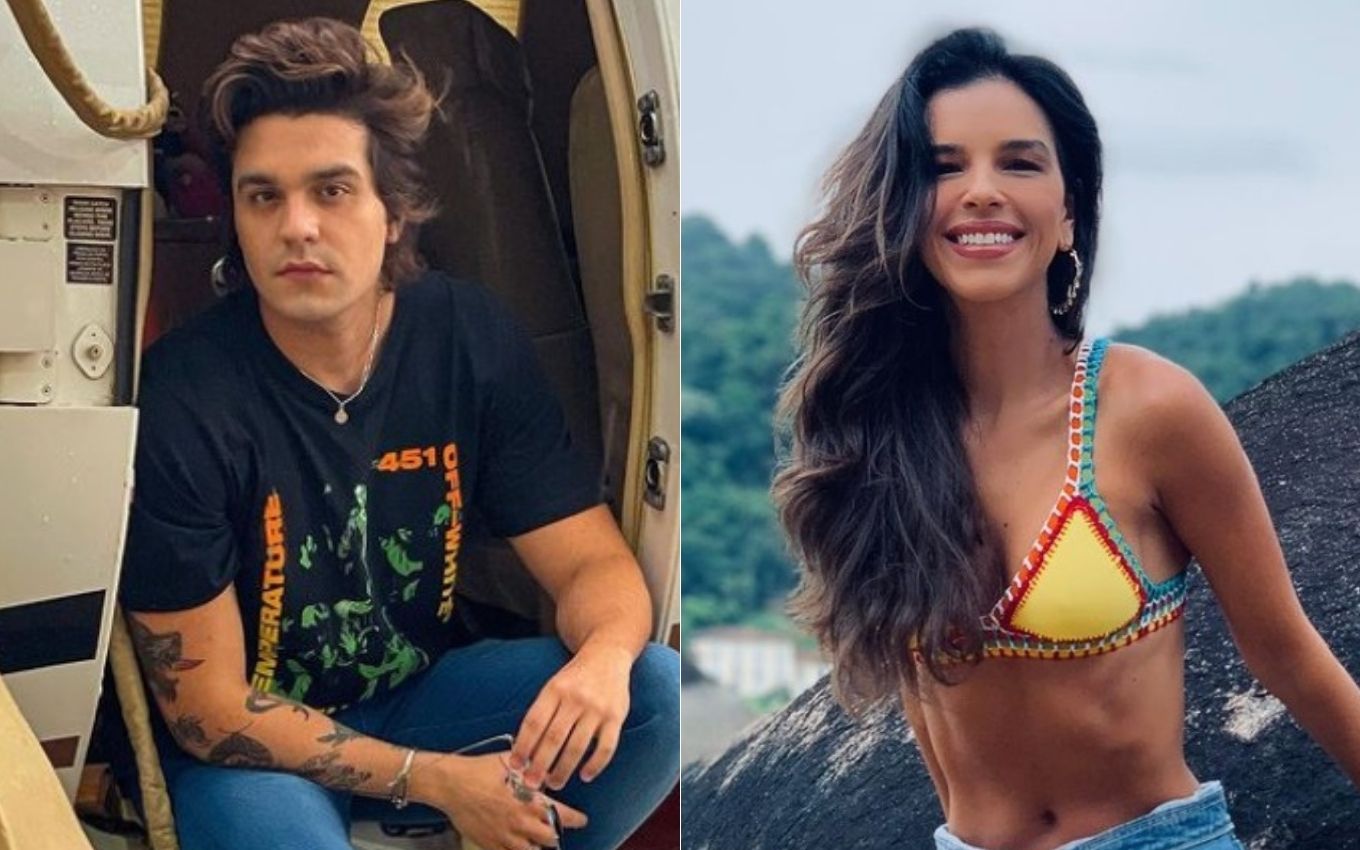 One of the hottest destinations of the Brazilian New Year's Eve, Trancoso will not have the traditional New Year's Eve party in 2020. But even so, the district of Bahia's coast has stopped receiving celebrities. Mariana Rios and Luan Santana, who will participate in a live on Thursday night (31), are staying at the same inn.
The singer had been at the scene since Wednesday (30), when he landed by jet with some friends. The actress arrived this Thursday and published some images enjoying the beach in Stories. According to Quem magazine, the two are at Pousada Bahia Bonita, a place with daily rates that reach R $ 5,000.
Luan and Mariana are friends and have already sang the song Tudo Que Você Quiser during a live. Both are currently single. In addition to being an actress, she is also a singer and presented several lives this year.
Tonight's show in Trancoso will be broadcast on YouTube. Named Virada Brahma, the event will also feature Bruno & Marrone and Os Barões da Pisadinha – starts at 22h (Brasília time).
You can watch it at the link below:
Mariana Rios and Gusttavo Lima together?
In the last week, there was a rumor that Mariana and Gusttavo Lima would have a romance because they were both in Angra dos Reis, in Rio de Janeiro. The two disagreed.
"We only saw each other at Villa Mix [durante a live do Nº1]. I don't understand the people who create this … getting involved in it. I'm in the eye of the storm. People do it for likes, "explained the artist in an interview with Leo Dias, a columnist for Metrópoles." I don't know where they got it from! "Said Mariana.
She lost the baby she was expecting while undergoing spontaneous treatment and ended her engagement with businessman Lucas Kalil in early December.
Feedback Policy
This space aims to expand the debate on the subject addressed in the news, democratically and respectfully. Anonymous comments are not accepted nor do they violate ethical and moral laws and principles or promote illegal or criminal activities. Thus, slanderous, defamatory, prejudiced, offensive, aggressive comments that use bad words, incite violence, express hate speech or contain links are summarily deleted.
.