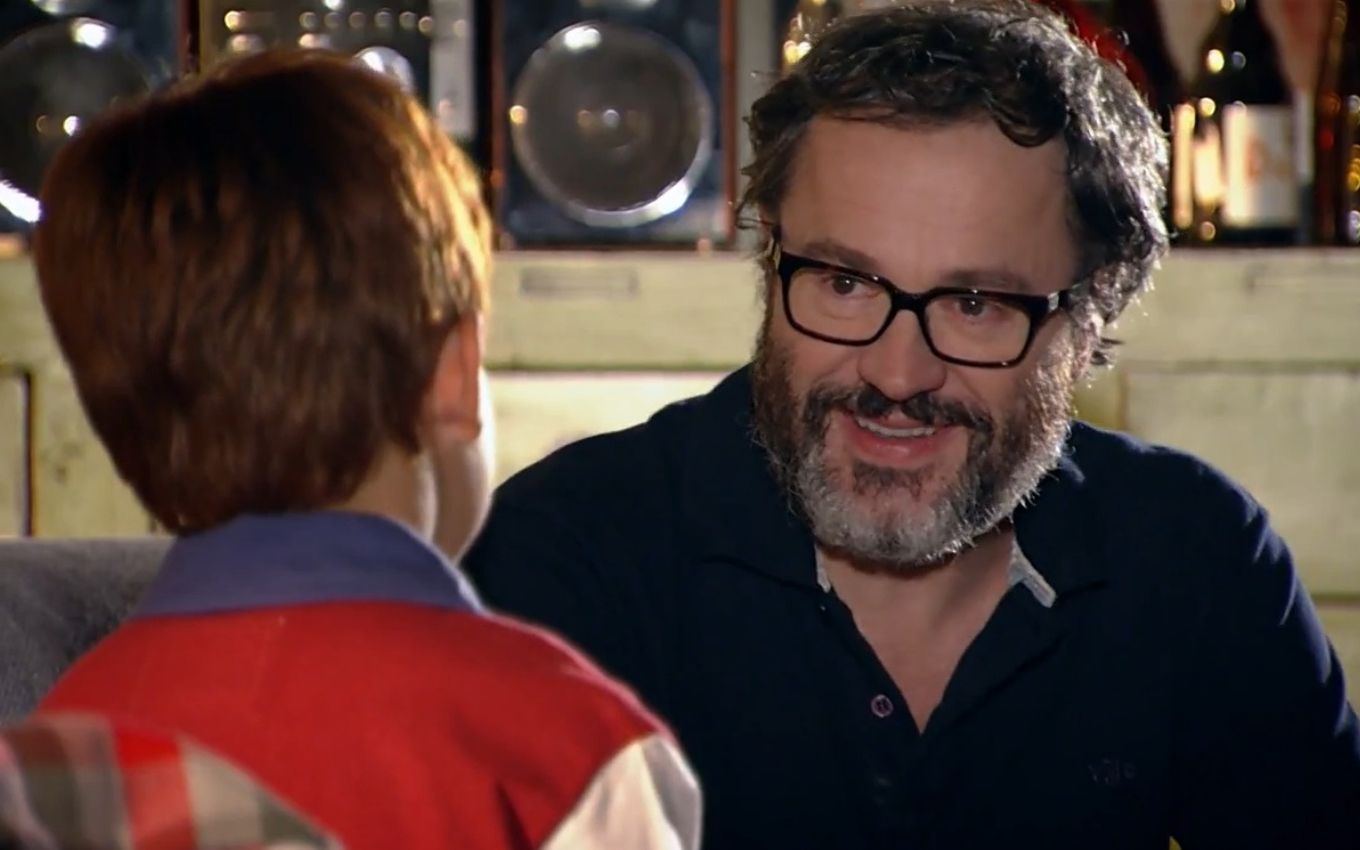 After getting custody of Tiago (Kaic Crescente) in court, Lourenço (Leonardo Medeiros) will tell the whole truth about the boy's origin in A Vida da Gente. "I'm your father too. You were made with a little piece of me," the professor will reveal in the Globo telenovela.
In the scenes scheduled to air next Monday (2) in Lícia Manzo's serial, Rodrigo's uncle (Rafael Cardoso) will appear playing with the child in his apartment. The little one will be encouraged by beating the adult, who will claim to have been distracted by watching him.
"And why are you looking at me instead of looking at the game?", asks Cris' son (Regiane Alves). "I still haven't got used to you here in my house. I get so happy, I keep thinking about it… And then I get distracted", the educator will say. He will then ask to have a serious conversation with the little boy.
"What I have to tell you is a very important thing. The first thing I want to tell you, you must already be guessing. It's about where you're going to live", will begin the intellectual. Tiago will ask if he will stay at Lourenço's house.
"You hit the nail on the head. The second thing I have to tell you has to do with that book we read together the other day. The one called The Family Book", will continue the professor, who will remind that there are several ways to build a family.
Celina's ex-husband (Leona Cavalli) will ask him if he knows how babies are born, and the boy will tell him that Lorena (Júlia Almeida) has already talked to him about the subject. Leonardo Medeiros' character will explain that Cris really wanted to have a child, but Jonas (Paulo Betti) didn't have the "little seed".
"There, I gave them a seed of mine", the educator will say. "Can that?", the redhead will ask. Lourenço will say that in the past it was not possible, but he will say that science has found a way to solve the problem in the laboratory. In a playful way, it will explain the artificial insemination process.
James will discover that he has two parents
Moment of emotion
The boy will ask if it is not necessary for adults to date for the process to work. Nanda's uncle (Maria Eduarda Carvalho) will continue clarifying everything to Tiago:
I just donated my little seed. But I was very lucky because I ended up having a child. Are you understanding? I'm your father too. You were made with a little piece of me. Of course Jonas is your foster father, because he raised you with Cris. But you are also my son.
"You mean I have two parents?", the boy will notice, who will question why they hadn't told this before. Lourenço will point out that his brother and the personal trainer asked that everything be kept secret.
"I thought you didn't need me. It took me a long time to understand that I needed you too, that I wanted to be your father, spend time with you… That I wanted to be part of your life", will say the man . He will also quickly tell about the fight he faced in court to have the right to keep his son.
Lourenço will declare that the entire judicial issue has been resolved and, therefore, Tiago will move in with him. However, the teacher will point out that the boy can visit Cris and Jonas whenever he feels like it. Excited, the character of Kaic Crescente will ask to spend the first night in the new apartment in his biological father's bed. The two will give a hug and get emotional.
A Globo premieres the unprecedented song Nos Tempos do Imperadoron the next day 9 in place of A Vida da Gente. In addition to spoilers, the TV news publishes daily the summary of the six telenovelas that the network reruns due to the Covid-19 pandemic.
---
Learn all about the upcoming chapters of soap operas with the Noveleiros podcast
Listen to "#67 – Cora, is that you? The Empire Villain's Radical Change" on Spreaker.
---
Subscribe to the channel TV news on YouTube and watch videos with revelations of what will happen in A Vida da Gente and other soap operas.
.