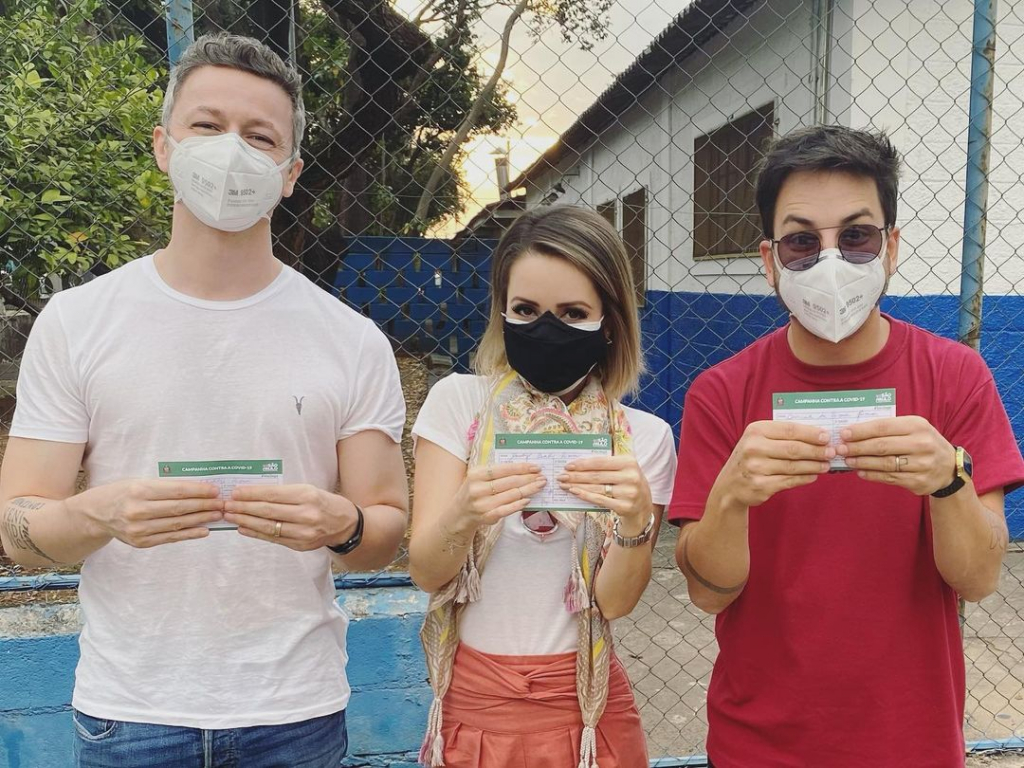 Musicians celebrated on social media the opportunity to get vaccinated; Campinas opened immunization for people over 33 years old this Friday
Reproduction/ Instagram @sandyofficial
Trio was vaccinated this Friday, 16

This Friday afternoon, the 16th, the singers Sandy Leah, Junior Five e Lucas Lima were vaccinated against the Covid-19 in Campinas, interior of São Paulo. The trio posted a series of stories on their official Instagram pages celebrating the feat. "It's our turn!! Vaccinated, oh yeah!! Uhuuuuuuu!! Indescribable emotion", wrote the singer in the caption of the photo of the three with their vaccine cards. The city of Campinas began vaccinating people aged 33 or over at 2 pm this Friday, 16. Sandy is 38 years old, Junior is 37 years old and Lucas, Sandy's husband, is 38 years old. Monica Benini, Junior's wife, is pregnant with the couple's second child and has already received the first dose.
How to get vaccinated in Campinas?
To get vaccinated in Campinas it is necessary to make an appointment on the City Hall website. The person chooses the vaccine group to which they belong, fills in their data and selects the location and time of the vaccination. The result of the schedule comes out on time. This Saturday, the 17th, the city will have a 'Dia D' vaccination program with 60 Health Centers operating to improve care. According to City Hall data, 575,359 people have already received the 1st dose of the vaccine, while 180,808 completed the immunization. About 5,508 people were able to take the single dose of Janssen.