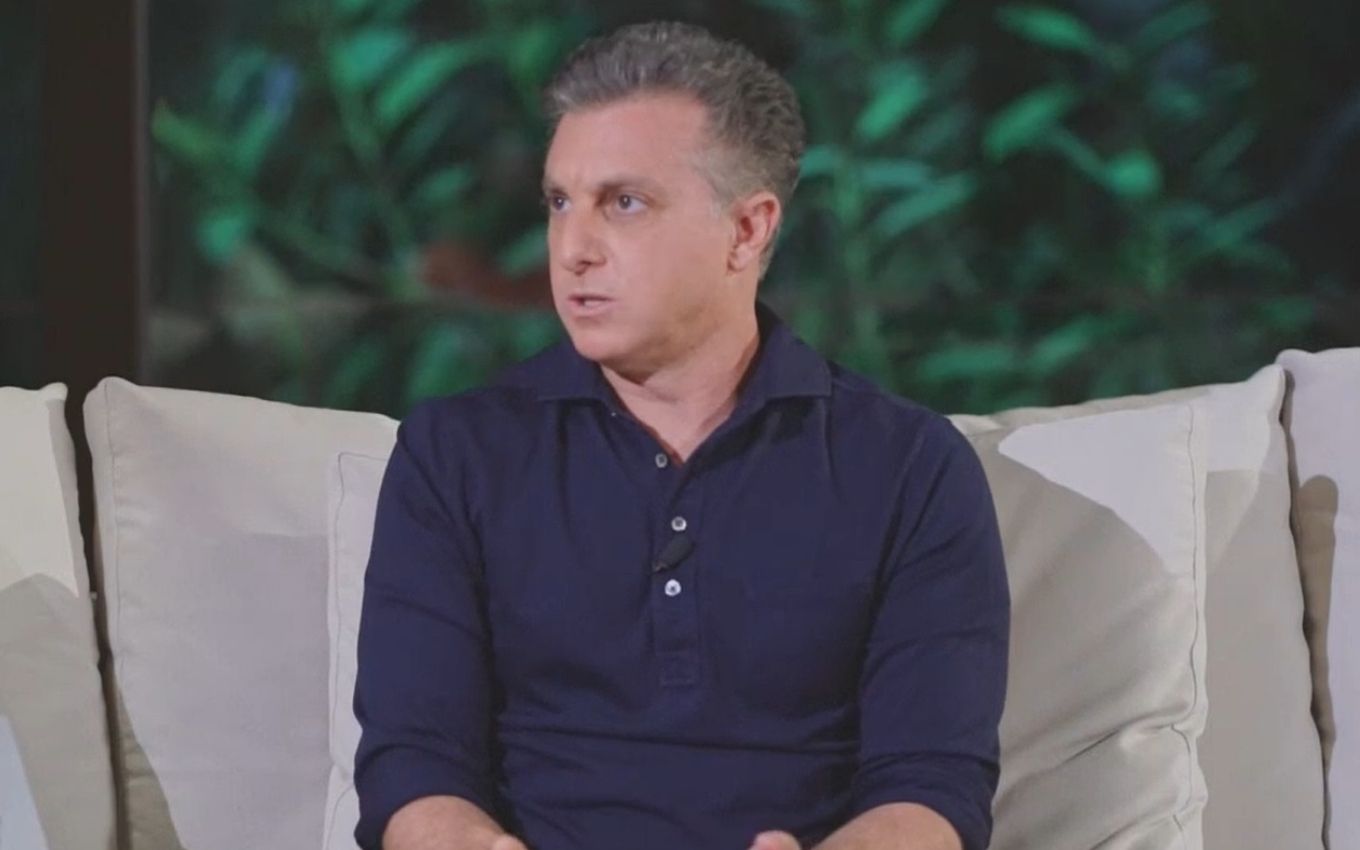 About to take charge of Globo's Sundays, Luciano Huck clearly stated that he was interested in running for the 2022 presidential elections. The presenter explained why he gave up running for office against Lula and Jair Bolsonaro next year . "I didn't give up. I think that being here, debuting Domingão next week, is what I had to do," explained Angelica's husband.
In an interview with Renata Ceribelli at Fantástico this Sunday (29), Huck talked about his book De Porta em Porta, released on the 20th and thought of as a trunk of narratives about his personal experiences and on television.
"From the door in, there's nothing more important than taking care of our own. The family, for me, is the most important thing. And, from the door out, how can we be more generous, less selfish, more thinking about the whole 'forest'? Life is not about what we put together, it's about what we mirror," he explained.
The content of the copy led Renata to question Huck's relationship with the political scene, preventing the presenter from evading the question about his candidacy for the presidency, which he had already dodged so many times.
"You're not going to read a line of mine, anywhere, that I said I would be a candidate for anything, ever. I'm in public debate and I'm going to continue in public debate, if you ask my opinion on any subject, I'll get you give. I have never launched a candidacy," began the communicator.
The father of Joaquim, Benício and Eva also regretted the current political scenario in the country, noting that his candidacy would come as an attempt to alleviate the polarization that took over Brazil:
obviously i thought about it [na candidatura]. what made me think [nisso] it was a situation in which a country, which has enormous potential like Brazil, and enormous inequality like Brazil, I would love for it to be the country of the future, as we have always been told and it hasn't happened until today.
Huck also explained that his decision to give up the presidency had not been considered beforehand, but it ended up happening, since, from September 5th, he will be ahead of Domingão with Huck.
"I didn't give up. I think that being here, debuting Domingão next week, that's what I had to do, it's organic, it's what I know how to do, it's my contribution. The country is divided. If we think differently, we are enemies, if we don't like the same things, we don't belong to the same group," he added.
.