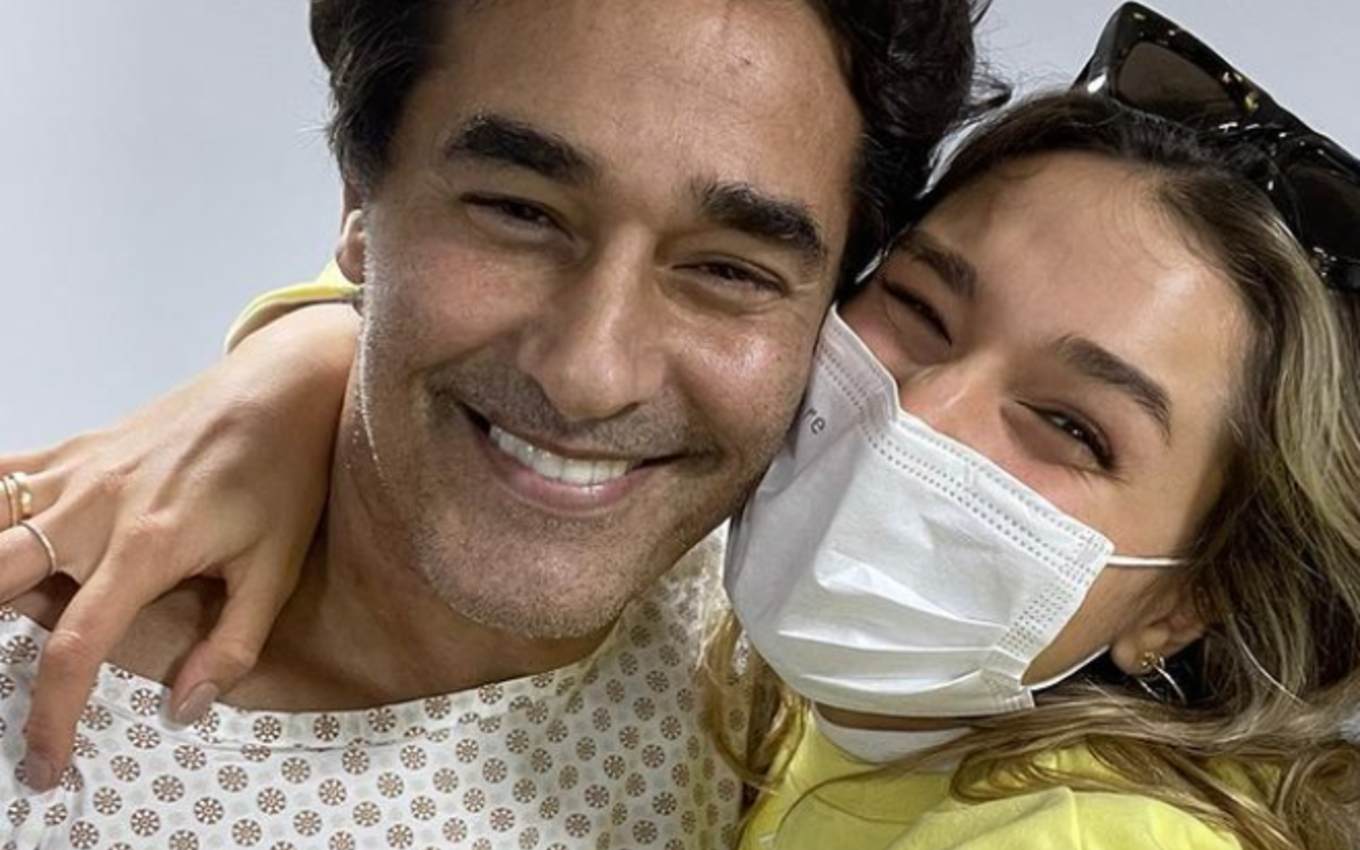 This Saturday (24), Luciano Szafir was discharged after spending more than a month in hospital as a result of Covid-19. The 52-year-old actor had been hospitalized in Rio de Janeiro since June 22nd. He was even intubated in the Intensive Care Unit (ICU). During treatment for the illness, the interpreter also had to be transferred from hospital.
Sasha Meneghel's father's press office announced her going home, but did not detail her current health status. "Actor and presenter Luciano Szafir was discharged this Saturday, July 24, from Copa Star hospital, in Rio de Janeiro. Luciano and his family are grateful for the affection and positive energy of the public and the press," the statement said.
Szafir was admitted to the Hospital Samaritano in Rio de Janeiro on the 10th day after receiving the diagnosis of Covid-19, as he had a persistent fever. On July 7, the situation worsened, and the actor had to undergo abdominal surgery to remove a bruise in his intestine.
He was later transferred to Copa Star, where he suffered sudden bleeding and signs of thrombosis. The removal of the intubation was carried out gradually, and took place on July 10th.
Awake, Luciano Szafir shared a little of the hospital routine, including showing the first meal he had after extubation.
The actor's admission took place the same week he debuted in Os Szafirs, a reality show on E! that shows your family's routine.
.