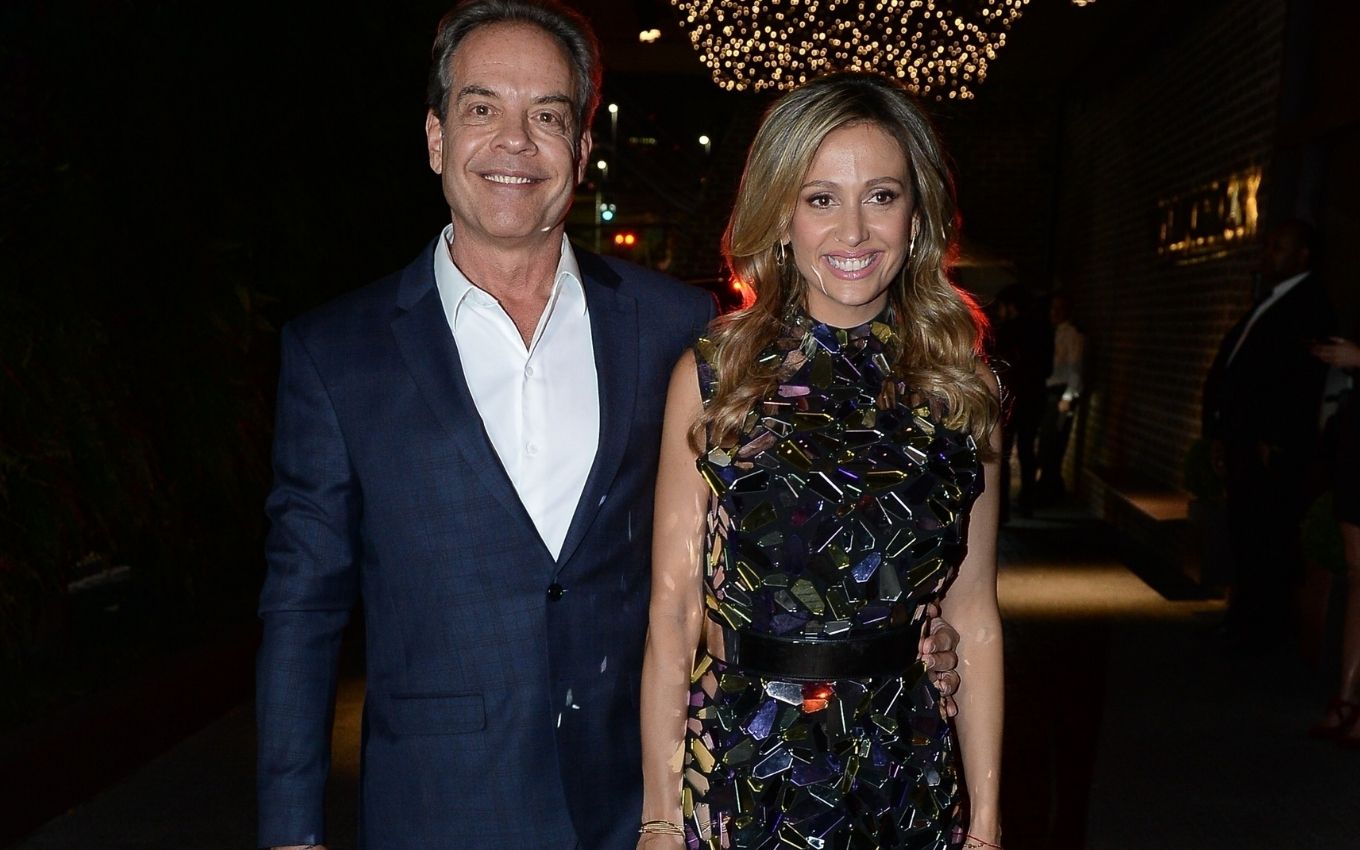 Luisa Mell years would have officially separated from Gilberto Zaborowsky after the rumors of betrayal. The two had been together for ten years and the activist left the house where she lived with the businessman. This Friday (16), she revealed on her social networks that she now lives in an apartment that has no furniture. "Here love and loyalty are not lacking," he wrote.
According to information from columnist Leo Dias, from the Metrópoles portal, Luisa's relationship with the businessman fell apart after an alleged betrayal last May. Zaborowsky reportedly had an affair with Najila Trindade, a model who accused the player Neymar of rape. The fact would have brought the marriage to an end now, in July.
At the time of the initial rumors, Luisa spoke out about the alleged betrayal. In a statement to the portal Quem, the presenter spoke openly about the issue. "Look, I didn't find out anything. In 2018 we split up. Any research will show that. So much so that I spent my New Year with Anitta. We were apart for three months. He told me he went out with a prostitute when he heard I was dating ", said.
"When we got back, we decided to start again. That's the story I know. I don't really care about the prostitute's name," he declared.
Posting on her Instagram this Friday, Luisa intensified rumors of separation by sharing that she changed her address. "I present to you: our new house. It still doesn't have furniture, but here love and loyalty abound," he wrote when publishing photos with his six-year-old son Enzo and the family's dogs. In the records, Zaborowsky does not appear.
"After the road, a large avenue begins at the end of the avenue. There is a chance, a luck, a new way out", she added, quoting an excerpt from the song Coisa da Vida, by Rita Lee.
Via the Stories tool, the former RedeTV! showed details of the current residence, which has a balcony, large living room, closet and an office. In a sequence of videos, Luisa appeared smiling while showing her "new life" to the sound of Tudo que For Leve, a song by Alice Caymmi.
"I have to dance to be happy, guys. But when I'm in a difficult phase, I listen to music all day. I dance. I'm a dancer," she delivered. In the filming, she walked around the apartment citing a suggestive excerpt from the composition.
"I want love, I want everything that is colorful. Everything that is light. Don't disturb me, I have a goal. And life is brief. I make my days a party. And my friends I take in my pocket. heart, my relatives and loved ones and the gifts that life gives me", he sang.
Sought, Luisa did not return to the report's contact. Sandra Zatz, the activist's mother, was also contacted and limited herself to saying: "Nothing to declare".
See Luisa Mell's publications:
.