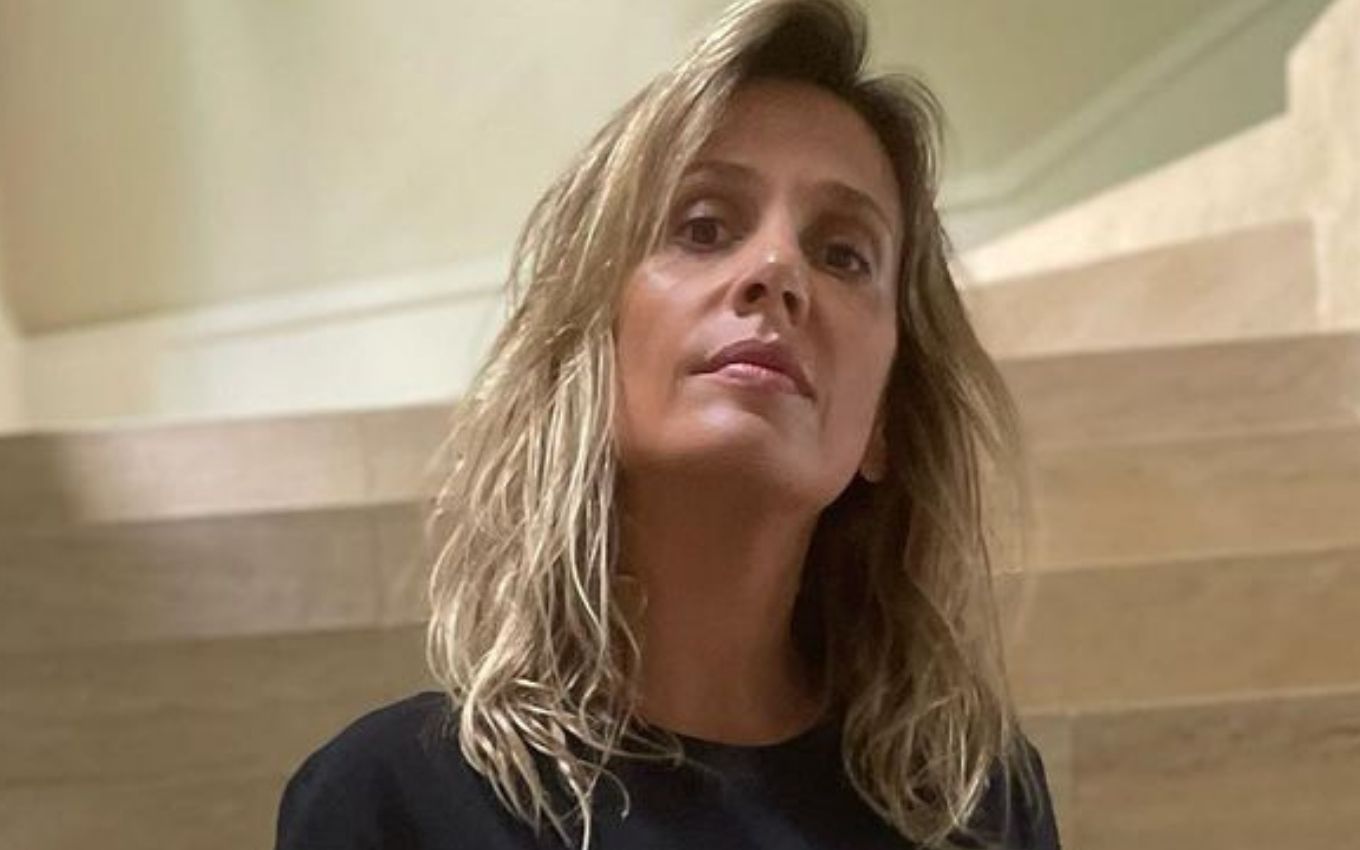 Luisa Mell went to a spa clinic looking for a fattening treatment after reaching 47 kg. According to the activist, recent traumas have shaken her psychologically and made her wither. "I lose weight with sadness and problems," he lamented. The presenter is at a unit specialized in integrative and behavioral medicine, in Itatiaia, Rio de Janeiro.
Via Instagram's Stories tool, Luisa talked about her stay at the clinic. This Monday (19), she showed her followers that she is in the company of her six-year-old son Enzo and her mother Sandra Zatz, and is following one of the house's programs.
According to the artist, the place offers a vegan diet and a series of lectures focusing on the patient's mental health. As its goal is to provide a change in lifestyle, the establishment limits internet access for its interns — at 10 pm, everyone goes offline.
"I've received so many wonderful messages. But here the internet ends at night, because here is for me to relax and recover from so many traumas I've suffered in recent times," she began.
"I'm very thin. I lost a lot of mass [magra]. I'm 47 kg. I just weighed myself and got scared. I know there are people who get fat when they are sad. But there are people who lose weight, which is my case. It's really bad and difficult. But now I'm determined and committed to loving myself and recovering," she said.
Luisa's clinic has specialized treatments in stress and anxiety control, herbal medicine, hydrotherapy, among other methods. O TV news he sought out the establishment, which confirmed the host's hosting for one of the house's programs.
Luisa sought the unit not only in search of weight gain. She wants a process of emotional healing and restoration.
Last week, the activist saw her name circulate in yet another wave of rumors about her personal life. Luisa would have officially separated from Gilberto Zaborowsky after rumors of betrayal. The two had been together for ten years, and the artist left the house where she lived with the manager.
On Friday (16), she revealed on her social networks that she now lives in an apartment that has no furniture. "Here love and loyalty are not lacking," he wrote.
According to information from columnist Leo Dias, from the Metrópoles portal, Luisa's relationship with the businessman fell apart after an alleged betrayal in May. Zaborowsky reportedly had an affair with Najila Trindade, a model who accused the player Neymar of rape. The fact would have caused the end of the marriage.
At the time, the businesswoman was contacted by the report, but did not return the contact. Sandra Zatz, the activist's mother, was also contacted. When asked about the possible separation, she limited herself to saying: "Nothing to declare".
See video published by Luisa Mell:
.