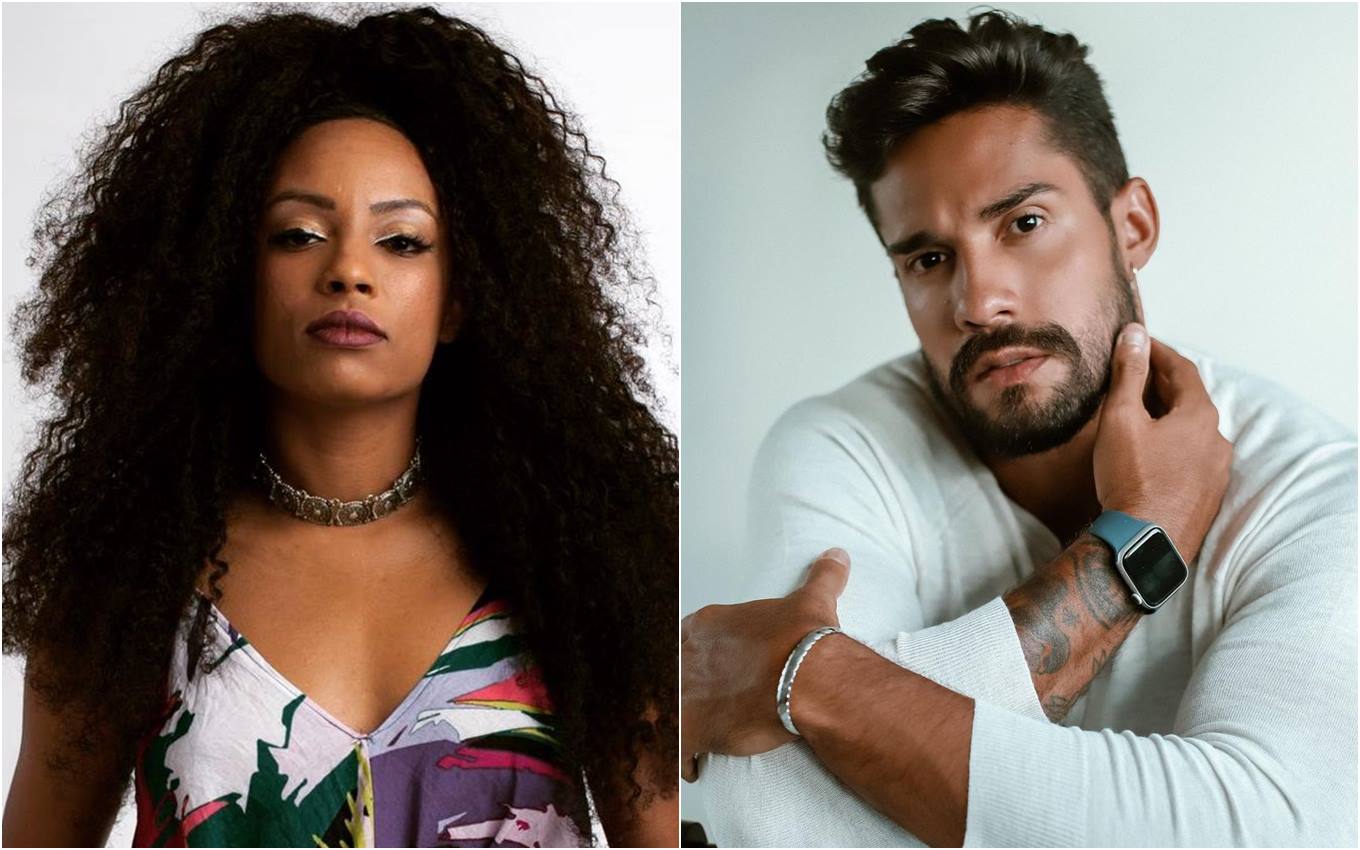 Lumena Aleluia decided to comment on some of Big Brother Brasil 21's colleagues in confinement and ended up irritating Arcrebiano de Araújo, who also participated in the edition of Globo's reality show this year. The psychologist defined the model as the "hot" of the season, but it was reversed. "You don't know about my past", complained the capixaba this Wednesday (21).
The confusion started after Karol Conká's friend published some tweets on the microblog to assess the post-BBB of the members of the Pipoca group.
"Entries started at BBB22 and there was a lot of nostalgia. Do you know something that I noticed in common among the popcorns from 21? Everyone, to some degree, was following a professional area x, but also relating to some artistic area", began the Bahian.
In the first post, the ex-sister talked about herself and also quoted the program's champion, Juliette Freire, economist Gilberto Nogueira and João Luiz Pedrosa: "Lumena and her desire to dance; Juliette, the lawyer, and her love for art of make-up; Gil, the most stand-up economist and beloved by Brazil, João, the most expert professor in pop culture on this internet".
Afterwards, Lumena highlighted Thaís Braz and Arthur Picoli, but also remembered Kerline Cardoso, the first eliminated from the 2021 edition, and Caio Afiune, who was highlighted for his friendship with countryman Rodolffo Matthaus.
"Thais and Arthur: the dentist/physical educator most fashion week models I learned to admire; Kerline, very beautiful, graduated from federal university seducing in every flash and look; Caio, an agronomist who enchanted in the first seconds with his bastion voice " she continued.
In the last post, Lumena mentioned the names of Sarah Andrade and Arcrebiano, who, in addition to participating in BBB21, was also in the cast of No Limite 5, which came to an end last Tuesday (21).
"Sarah, in addition to having lived with several celebrities, she is the celebrity herself… Well, Bil [é] the best solved of all here… 'I'm hot, I'm hot and that's it!'. I'm reflective these days," concluded the psychologist.
Upon learning that he had been quoted by his former colleague in confinement, the model became angry and sent a sharp reply. "You don't know about my past, Lumena, much less about my fight, so don't base it on that! Hug," shot Bil. "I admire you, big one, Bil! Fly", she replied right away.
After the reversal, Lumena again used the social network to justify her comment: "It was just a compliment."
Check out the following tweets:
You don't know about my past Lumena mt less about my fight, so don't base it on that! hug ✨

— Bil Araújo (Arcrebiano) (@bilaraujjo) July 21, 2021
It was just a compliment!

– Lumena Aleluia (@LumenaAleluia) July 21, 2021
.