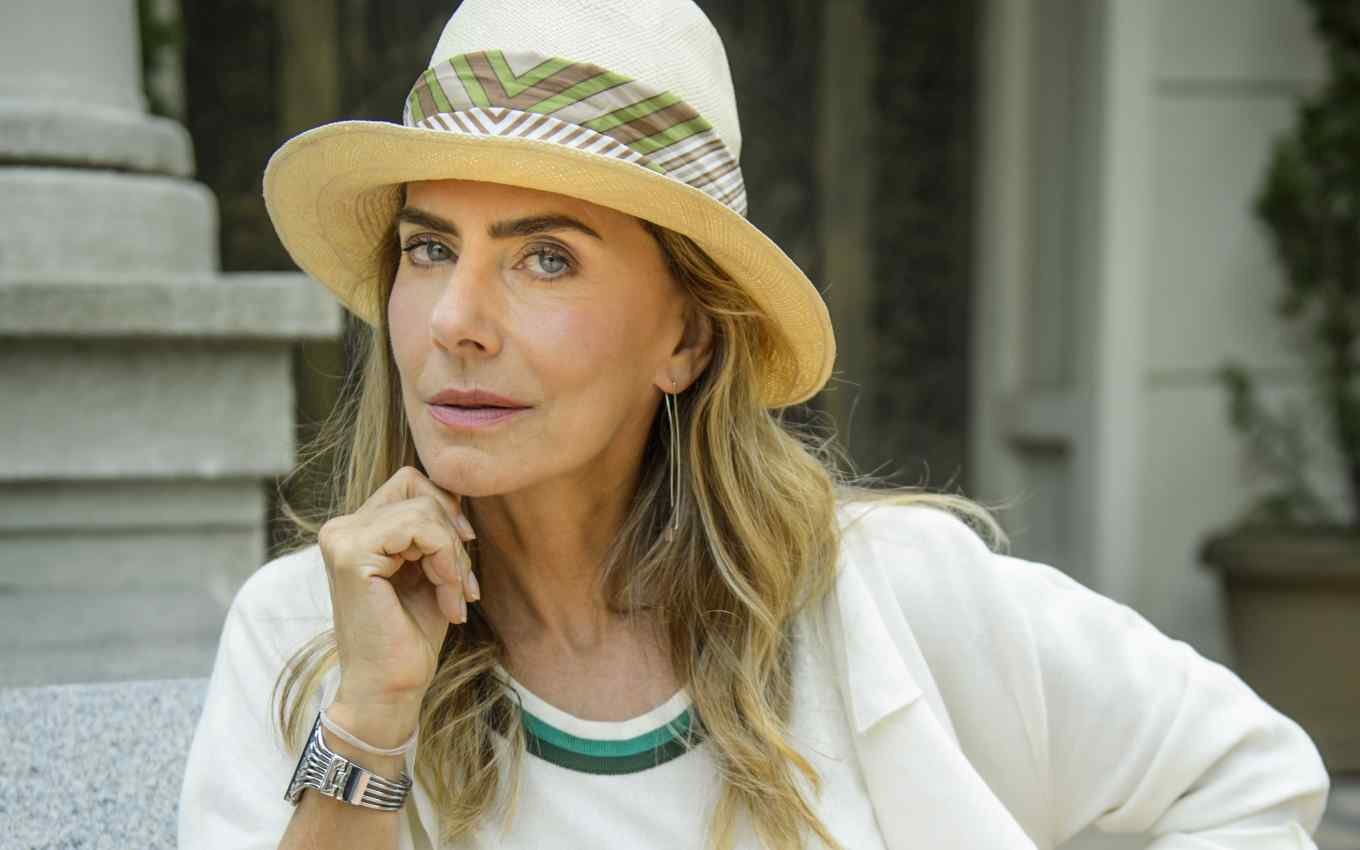 Maitê Proença is on the air in the replay of two novels, O Salvador da Pátria (1989) and Da Cor do Pecado (2004). In João Emanuel Carneiro's booklet, she spent a little behind the scenes with very unusual castmates: the blonde starred with ostriches and ran the risk of having her ears plucked out by them.
Reviewing the works that are being shown on the Viva channel brings Maitê Proença all kinds of memories. From the plot shown in 2004, the actress still remembers the fun sequences she lived with Ney Latorraca – she lived Verinha, and he Eduardo, two scam artists.
"The fake couple we were discovered that ostrich eggs were very expensive and decided to raise the birds inside the apartment to sell the eggs. Ney's character used to put on romantic music and dim the light to see if the animals crossed," she said in an interview. to Patrícia Kogut's column in the newspaper O Globo.
"We were both hiding behind the chairs watching. They [os avestruzes] they like brilliance, and my character was a wagon covered in gold jewelry. So I had to be careful not to eat my ears ", he recalled.
In Salvador da Pátria, the actress played Clotilde, a university professor who aroused the passion of Sassá Mutema (Lima Duarte), a simple and illiterate man. In addition to remembering how the plot was political, Maitê also recalls that she lived a personal drama.
During the soap opera, she went through a family tragedy: her father's suicide. "When I came back from the death of my father, Lima, who knew the circumstances, was so moved on set that he couldn't say the text, he babbled trembling. Still, as he is a masterful actor, everything that needed to be expressed was manifested in those murmurs, and it was possible to understand perfectly what the scene was about. It was beautiful to cry ", he revealed.
---
Subscribe to the channel TV News on YouTube and check out our daily newsletter with the main highlights of the day
Feedback Policy
This space aims to expand the debate on the subject addressed in the news, democratically and respectfully. Anonymous comments are not accepted nor do they violate ethical and moral laws and principles or promote illegal or criminal activities. Thus, slanderous, defamatory, prejudiced, offensive, aggressive comments that use bad words, incite violence, express hate speech or contain links are summarily deleted.
.