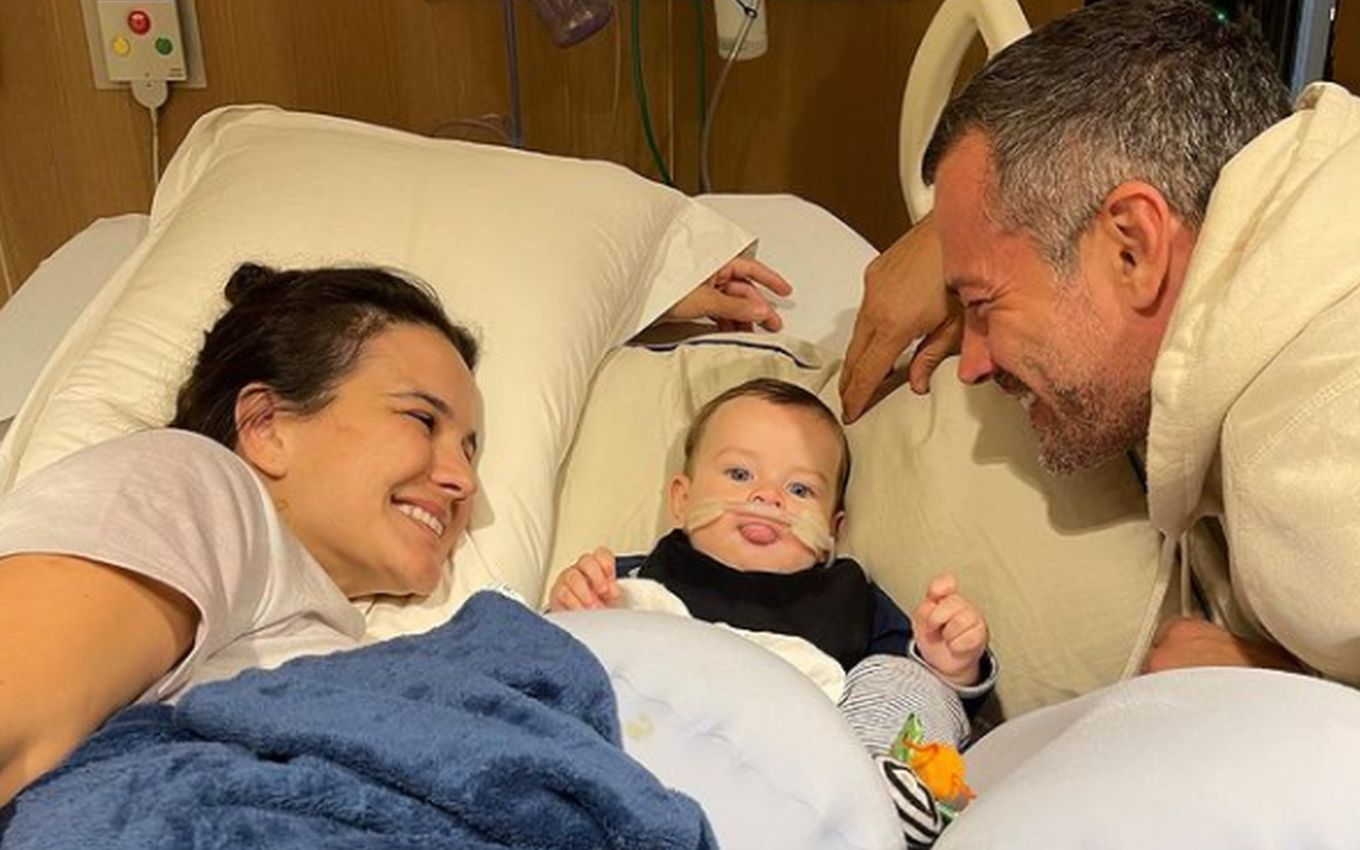 Athlete Kyra Gracie noticed a different behavior from her youngest son, Rayan, after the baby left the Intensive Care Unit (ICU) last Saturday (10). The wife of actor Malvino Salvador said the six-month-old boy was traumatized by the hospitalization.
According to the Jiu-Jitsu fighter's report, he gets scared when he sees people in white clothes, the uniform color that is predominant among doctors and nurses.
"My son doesn't want to see anyone in white. He's terrified. He's waking up a lot during the night," said she, who is taking care of her heir full-time. "Mom is always here for you," he completed in a post shared on Instagram this Thursday (15).
Rayan was admitted on the 5th of the month with a diagnosis of bronchiolitis, a disease caused by a virus that affects the bronchi. "Unfortunately, my baby is sick, he got bronchiolitis, and we are in the hospital. Everything will be fine. But, right now, I need to devote all my attention to him," said the mother at the time.
Virus transmission occurs through the air or by contact through hands or objects contaminated by secretions that contain the microorganism.
After leaving the hospital with the baby, Malvino Salvador made a relieved outburst on social media:
Those who are fathers and mothers understand the anguish of seeing a child fall ill. Here at home, we are always attentive to our children's health. We take care of their diet, we try to create a pleasant routine, we work on the emotional, we encourage the sport… Even so, inevitably, there are moments that are beyond our control. This disease is serious, and parents have to be very attentive, especially in this season, when it appears frequently. It's distressing!
Watch Rayan's homecoming video:
.