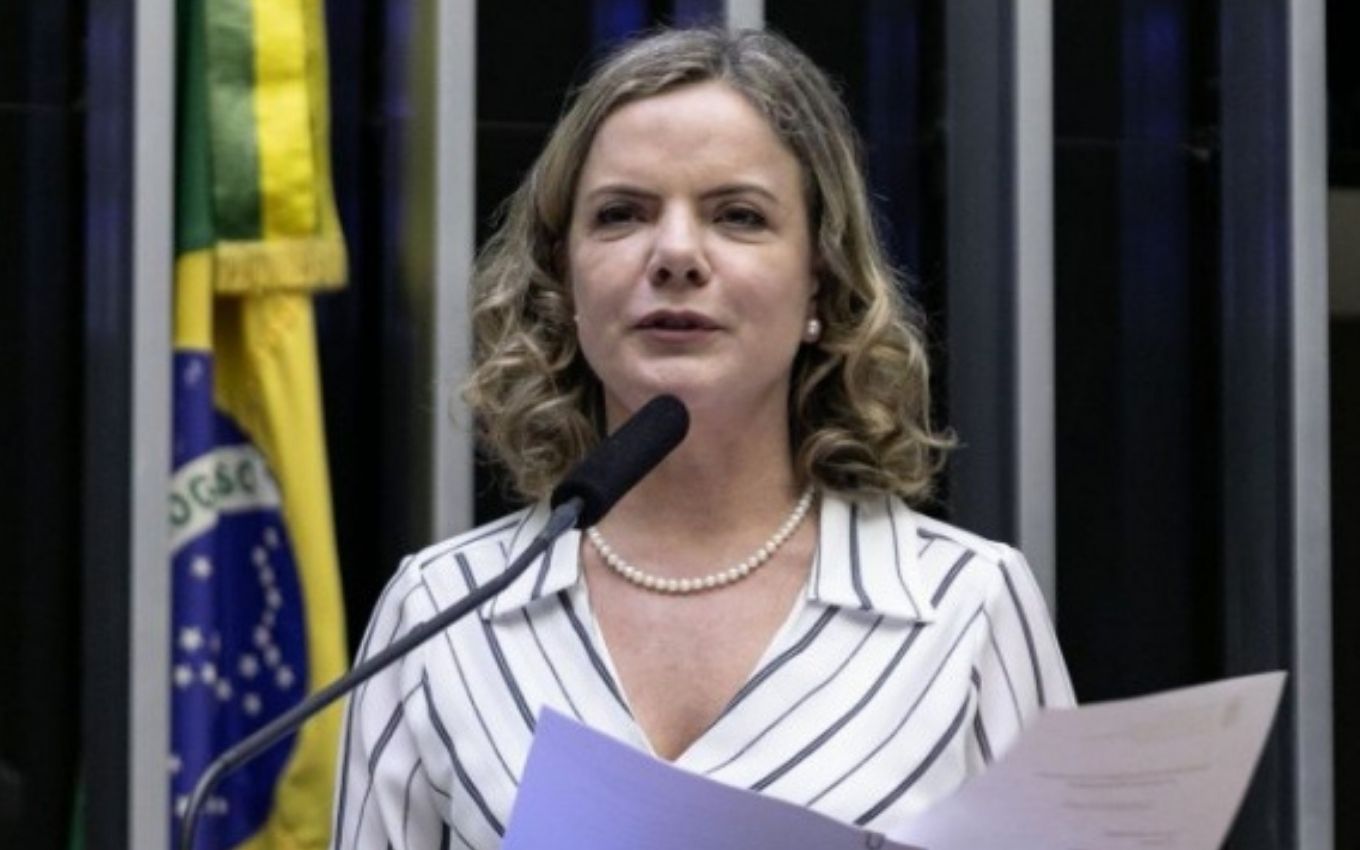 President of PT (Workers' Party), Gleisi Hoffmann presented an amendment to Bill No. 2336/2021, the so-called Mandant Law. The federal deputy wanted organized fans to receive 5% of the amounts transferred by TVs to clubs for the purchase of broadcasting rights. Gleisi's proposal was rejected.
"The organized fans need to have the right to participate in the division of the budget for the games. They celebrate in our arenas and develop many social actions with the participants. Therefore, I presented an amendment to PL 2336, which deals with the rules for negotiating broadcasts", he justified Gleisi in a post on Twitter this Wednesday (14).
The proposal, which was also signed by deputies Bohn Gass (PT/RS), Jorge Solla (PT/BA), Danilo Cabral (PSB/PE), Patrus Ananias (PT/MG) and Wolney Queiroz (PDT/PE), was criticized by most internet users.
In the justification for trying to get the amendment approved, Gleisi wrote that the Brazilian fans became a reference "in the way of cheering, of making parties in the stands, to the point of modifying the way of cheering and enjoying football in the four corners of the planet. An example of this was the phenomenon of 'ola', a movement that resembles a wave forming in the middle of the stands, not to mention shredded paper, smoke, whistles and drumming".
On the afternoon of Wednesday (14), the Chamber of Deputies approved the base text of the Bill. The new legislation gives home football clubs the right to negotiate the broadcast of the match. Currently, for a match to be shown on TV, both clubs must have a contract with a broadcaster. This is what is provided for in the Pelé Law, approved in the 1990s.
The bill will be sent to the Federal Senate, which must also vote for approval, and will follow President Jair Bolsonaro's approval. The current law is only valid for new contracts, something that was of interest to Globo. The broadcaster has agreements valid until 2024 under the current model and argued that the new legislation would only take effect in 2025.
During the 2018 campaign, Alex Minduin, president of the National Association of Organized Fans, recorded a video supporting Gleisi Hoffmann's candidacy for the Chamber. See below the deputy's tweet about the proposed amendment that was not approved:
*PL 2336

— Gleisi Hoffmann (@gleisi) July 14, 2021
.