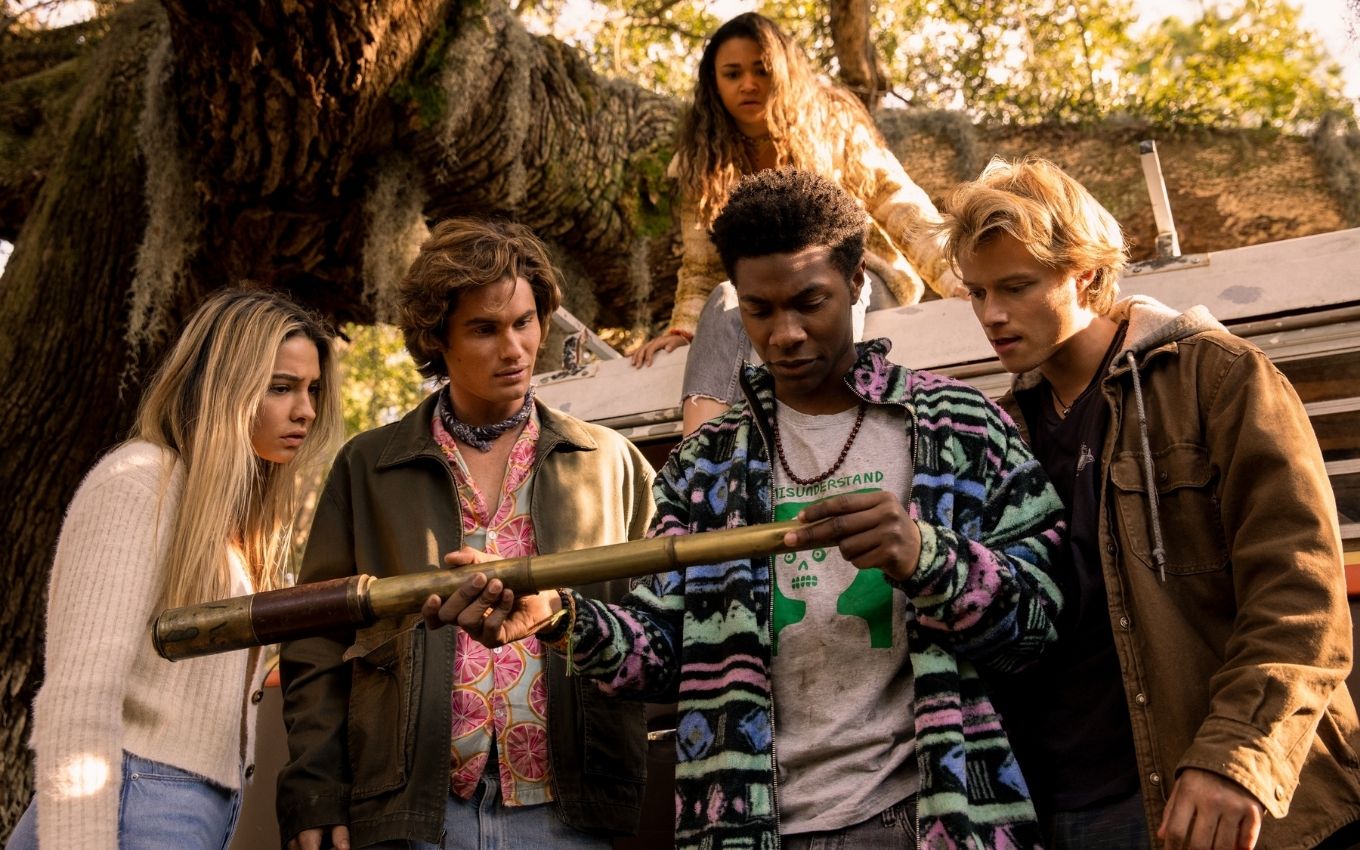 Isolated leader of streaming viewership for nearly two months in the United States, Manifest had another sharp drop and dropped out of the top five productions sought by subscribers. With the negative result, the series saw the second season of the teen hit from Netflix Outer Banks take the top of the dispute.
In its second week of new episodes available on Netflix, Outer Banks was watched for 2.1 billion minutes — an increase of nearly a billion from the previous seven days. The measurement was made by Nielsen (Ibope of the USA), which analyzed the period between 2 and 8 August.
Leading the previous week, the All American drama dropped to No. 2 after being watched for 1.16 billion minutes. The series, which is originally from The CW network, continues as the biggest surprise in the relationship since it joined the Netflix catalogue.
Third place went to The Walking Dead, with 720 million minutes. The series took a high after its season 10 episodes debuted at number eight the week before. Next appear respectively the children's animation Cocomelon and the phenomenon Grey's Anatomy.
Nielsen's list measures the audience of Netflix, Disney+, Prime Video and Hulu streaming. In the US, the former has the rights to air several free-to-air TV hits, including Grey's Anatomy, NCIS and Criminal Minds (2005-2020) — titles that frequently appear in the Top 10 list of productions there.
Check out the top 10 of the most recent survey below:
Outer Banks (Netflix): 2.1 billion minutes;
All American (Netflix): 1,16 minutos;
The Walking Dead (Netflix): 720 milhões;
Cocomelon (Netflix): 705 million;
Grey's Anatomy (Netflix): 670 milhões;
Criminal Minds (Netflix): 579 million;
Virgin River (Netflix): 574 million;
Chicago Med (Netflix): 544 million;
NCIS (Netflix): 530 million;
Manifest (Netflix): 501 million.
.