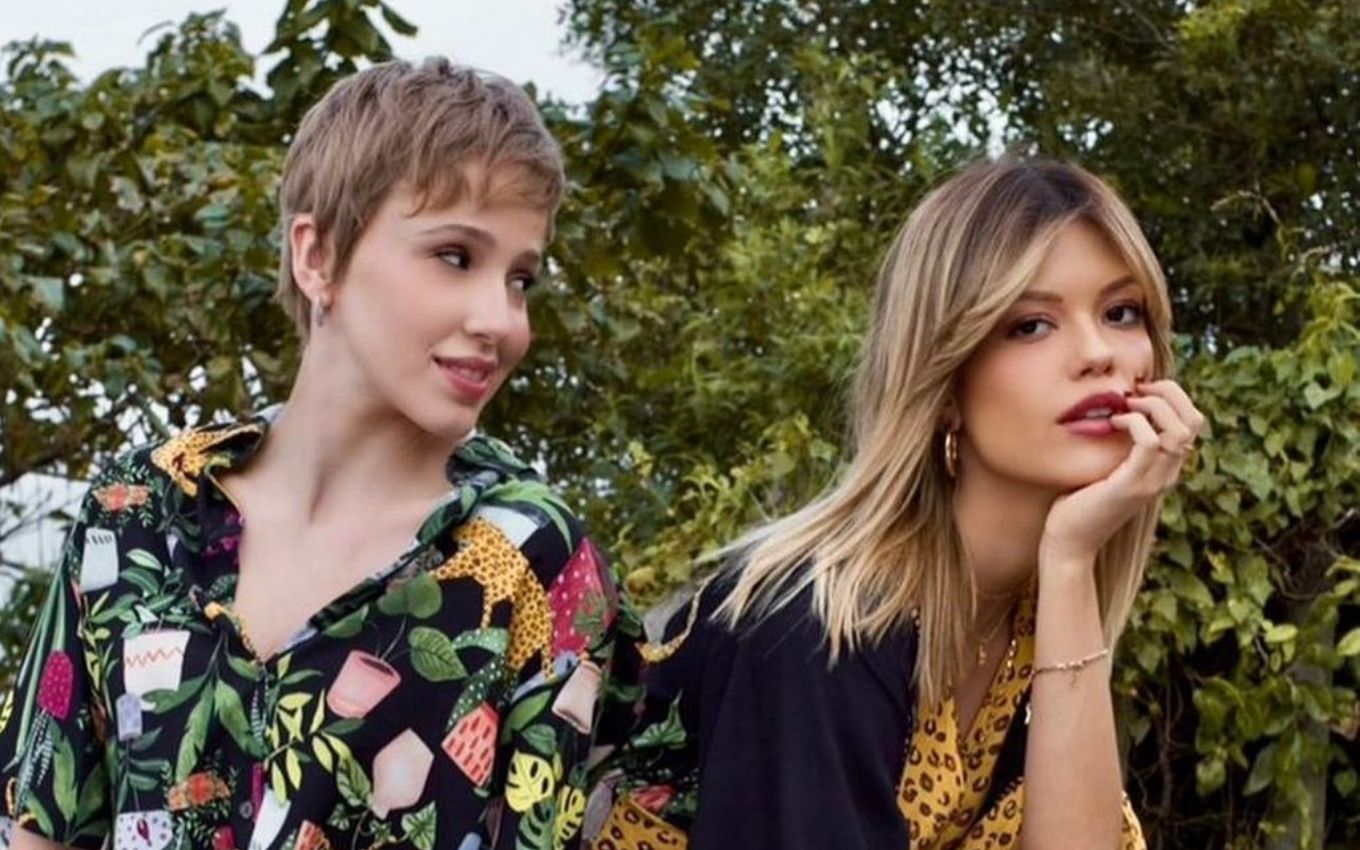 Bride of Marcella Rica, Vitória Strada made fun of her own "straight past" in a joke on social networks. The actress participated in the trend of the audio Alors on Dance, from Tik Tok, and appeared in a video saying that her lover was "making out with a straight woman" thinking she would not be taken seriously, but then ended up getting engaged.
In the post made on Thursday night (15), Vitória appears in a first video saying: "She [Marcella] staying with a straight [Vitória] thinking it wouldn't be taken seriously," expressing disinterest.
Soon after, the protagonist of Salve-se Quem Puder does a little dance of someone who is happy with the caption "me getting engaged to her", proving that her partner bit her tongue.
In an interview with the column by Patrícia Kogut, from the newspaper O Globo, the artist reported how her relationship with Marcella was strengthened during the Covid-19 pandemic, which accelerated the process of the two moving in together.
"In the beginning of the pandemic, mainly, we were practically all the time together. And we were very surprised seeing how it worked. It was more than just getting along, it was a fundamental emotional support to face it all. I don't know what it would have been like if I were alone." , she evaluated.
"We enjoy our moments and, at the same time, we respect each other's privacy a lot. If we don't see each other one day, we already miss them. For some time now, Marcella went back to work at her producer, and we only see each other for a while. Our daily commitment, then, has been to watch series and movies together when she gets home from work," said the Globo employee.
Brides from the turn of the year from 2020 to 2021, the two plan to make the wedding after the end of the health crisis. "We want to have a ceremony with the people we love, so we're not in a hurry. Let's wait. We already have a married life because we live together. When everything is quiet, let's celebrate this union in a beautiful way." , he added.
Despite receiving homophobic messages written in comments on social networks, the girl on the Globo telenovela said that she does not even read what is negative and prefers to focus on what is good.
"I received many messages of support and from people saying that we are helping them to find a dialogue with their families. And that makes us very happy, because in the beginning we didn't even intend to expose our relationship. We realized, however, that, exposing in a correct way, we could contribute to society and help a lot of people," he reported.
@vistrada

##SóQuemViveuSabe##foryou

♬ Stromae So we Dance – ᴍᴇɢᴜᴍɪ & ᴋʏᴏ 🦋
young girl divided
On the air in Save Yourself Who Can as the young girl Kyra/Cleyde, Vitória Strada is looking forward to watching the last chapter of the novel written by Daniel Ortiz this Friday (16). The actress will discover together with the audience who the protagonist will be with: Rafael (Bruno Ferrari) or Alan (Thiago Fragoso).
"He [Ortiz] keep doing suspense, I'm very curious. All I can say is that Kyra will be indecisive until the last second. In my dream ending, she would break up with them both and they would turn into a trisal (laughs). Whoever she is with, she will be with a wonderful man who loves her dearly. I'm just going to be sad for the other one," concluded Marcella Rica's fiancée.
.