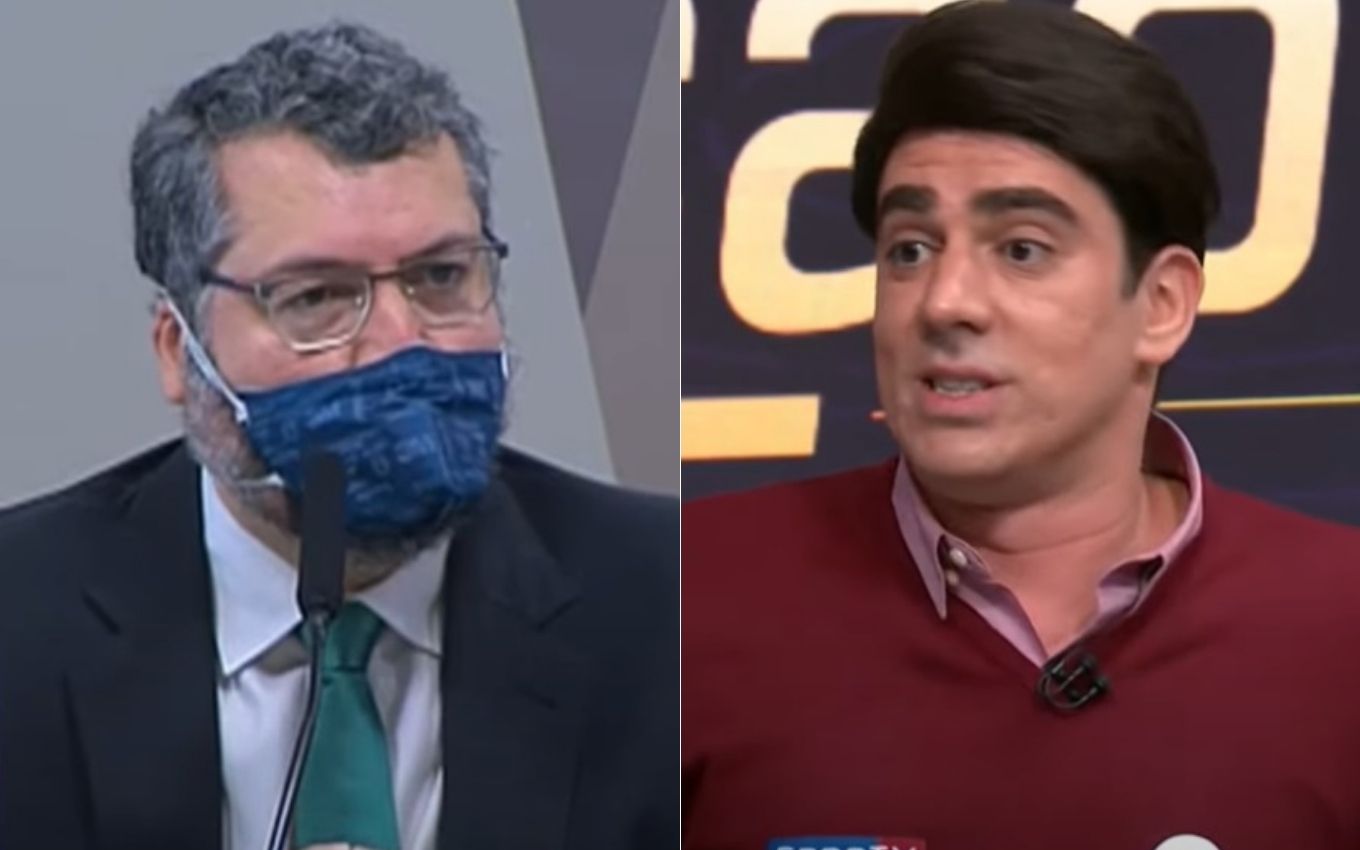 Former Minister of Foreign Affairs of President Jair Bolsonaro's government, Ernesto Araújo began testifying at Covid's CPI (Parliamentary Commission of Inquiry) on Tuesday morning (18). THE Sabbath in the Federal Senate yielded comments on social networks, and humorist Marcelo Adnet played with the performance of the former chancellor.
On Twitter, the comedian published two videos with imitations of Galvão Bueno. In the zoeira, the voice of the Globo narrator gave speeches by Ernesto Araújo at CPI, while the image showed GloboNews live.
"He goes through a drama, he goes through a drama. Ernesto Araújo, with him all over Brazil. His mask is decreasing, he seems to feel an embarrassment. Even the mask does not seem to resist. It stutters, let's count the 'stutterer' and possession of 'stammer', "joked Adnet.
The comedian started the joke in response to a tweet by the singer and presenter China. "Where's Galvão Bueno's narration and Casagrande's comments on this CPI?" Marcelo Adnet then posted a first imitation video.
"Well, friends of Rede Globo. There is Ernesto Araújo, he is going around, he is stuttering. His words no longer make sense, he is going around with the ball on the field. He plays without any goal. Casagrande, what is that? ? "asked the narrator's imitated voice.
"He spoke loudly to the opposition when he was in power, but now he's talking thinly at CPI. He's basically stuttering," said Adnet, simulating the Globo commentator.
Watch the videos below:
https://t.co/uiKntxDRWxpic.twitter.com/BF1r4GSq6S

– Marcelo Adnet (@MarceloAdnet) May 18, 2021
– Marcelo Adnet (@MarceloAdnet) May 18, 2021
.