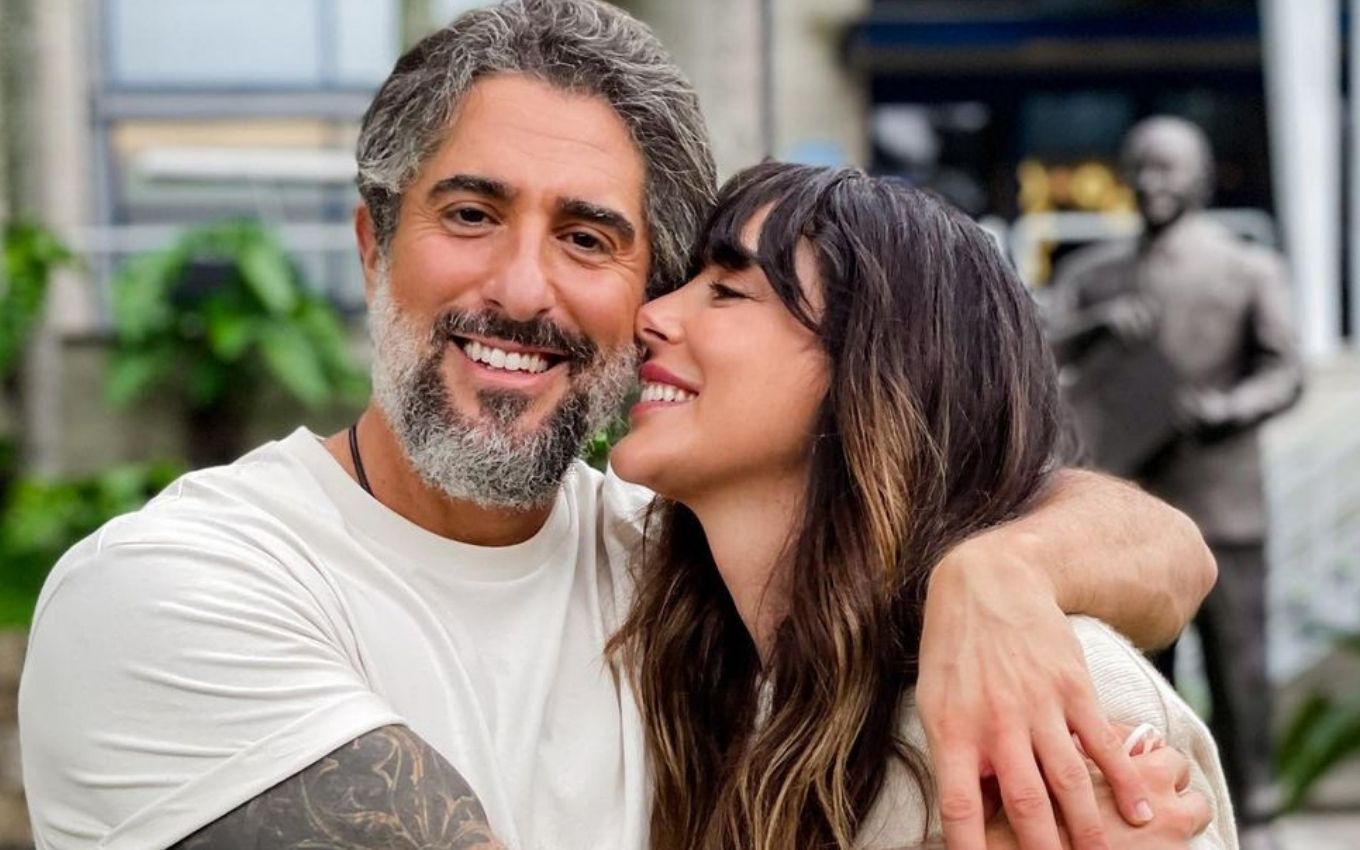 A devotee of Nossa Senhora Aparecida, Marcos Mion attributes to the saint the cure of breast cancer for his wife, Suzana Gullo, in 2016. The Caldeirão presenter has even been to Aparecida with the designer, in São Paulo, to thank the patroness of Brazil.
"We went to the Sanctuary to thank. That very strong image, it's very impacting, Suzana came in on her knees. We were both very touched. And this is just one. There are many stories because Our Lady is always with us. Always", recalled Mion, in an interview with TV Vanguarda, an affiliate of Globo, this Monday (11).
The presenter said that the saint is always present in the family's routine. "We have a very intense relationship with Our Lady, she is part of our daily life, of the whole family. Every day we talk about her, we talk about her, we talk to her. We ask. We appreciate it," he said. has a tattoo of Our Lady Aparecida.
Stefano, Romeo and Donatella's father recently revealed that the tattoo prevented him from wearing T-shirts at Record, controlled by Bishop Edir Macedo, founder and leader of the Universal Church of the Kingdom of God.
"I can't wear a shirt because of Our Lady that I have on my forearm is a fact. There's no bitterness or ingratitude on my part! I've always accepted and respected their decision! It's a company guideline, just as any company has its beliefs and pillars. Normal," he wrote on Twitter at the time.
See Mion's publication in Aparecida:
.