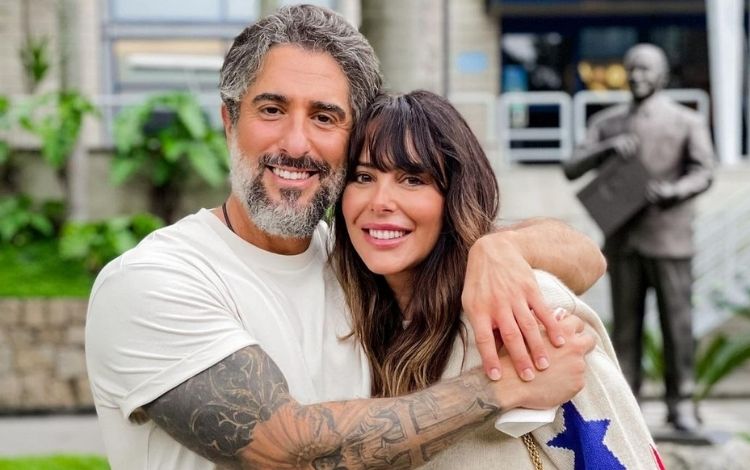 Suzana Gullo went on her knees to visit the image of the saint in the basilica in Aparecida, São Paulo.
Reproduction/Instagram/marcosmion/11.10.2021
Marcos Mion and Suzana Gullo are devotees of Nossa Senhora Aparecida

devotee of Our Lady Aparecida, the host Marcos Mion he recalled when he went to the National Sanctuary in Aparecida, in the interior of São Paulo, to thank his wife, Suzana Gullo, which surpassed one breast cancer. "We have a very intense relationship with Our Lady, she is part of our family's daily life. Every day we talk about it, talk, ask and thank. There are many events in my life and in my family that we are absolutely sure that Our Lady was present and interceded, such as the victory we had against breast cancer that affected Suzana, my wife. We went to the sanctuary to say thank you, Susana entered on her knees, we were very touched", told the current presenter of "Caldeirão" to TV Vanguarda, an affiliate of the Globe.
Last year, on October 12th – the date when the Catholic saint considered the patron saint of Brazil is celebrated – Mion made a post on Instagram in which Suzana appears on her knees on the ramp that gives access to the image found in Rio Paraíba do South. "Mother, we thank you. On behalf of my family, I thank you for blessing us with victory in the greatest battle we have ever faced, against breast cancer from the love of my life. We will always kneel before you, Our Lady Aparecida. Always continue covering us with your sacred mantle," wrote Mion in the caption.