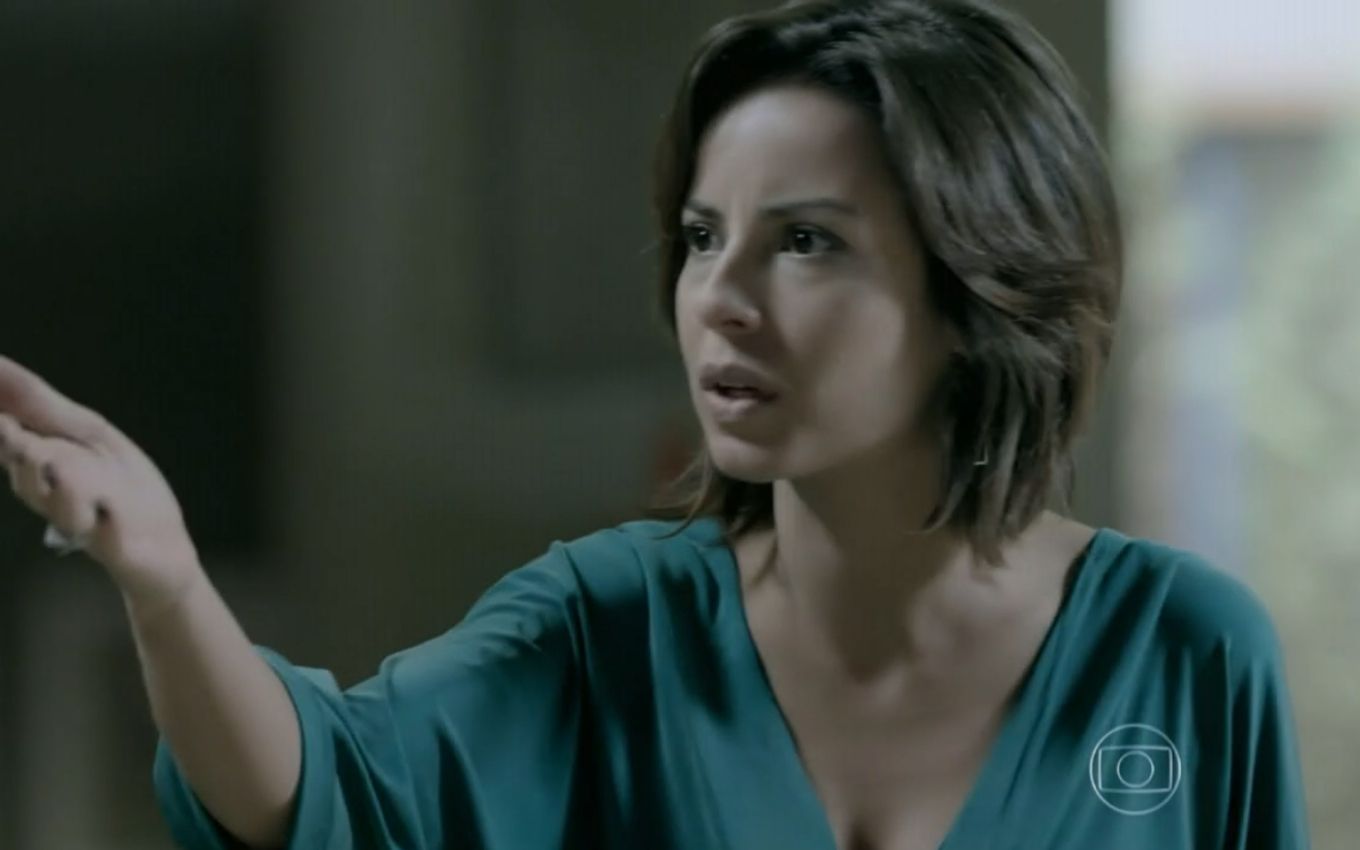 Silviano's (Othon Bastos) stolen album with photos of his wedding to Maria Marta (Lilia Cabral) will stir spirits at the Medeiros mansion in Império. Maria Clara (Andréia Horta) will put pressure on the butler to discover her mother's great secret, but will get an inversion from the servant on Globo's nine o'clock soap opera. "I am a tomb," he will say.
In the scenes planned to air in this Wednesday's chapter (22), chaos will ensue in the mansion after Silviano reveals to his ex-wife that his album was stolen. With the secret at risk, the madame will soon be suspicious of Maurílio (Carmo Dalla Vecchia) and will find satisfaction with the villain.
Faced with the biologist's denial, Maria Marta will vent to Silviano. The conversation will be caught by Maria Clara, who will question what is the secret that her mother hides. "Subject closed", the "Empress" will retort, without explaining to her daughter.
A while later, the jewelry designer will appear at the breakfast table alongside her brothers and sisters-in-law. "I can't take it anymore. Everywhere I look in this house there are people conspiring," the preppy will comment as the butler approaches. "Do you have something to declare?" she will ask.
Silviano, however, will change the subject: "You know I'm a tomb." Vicente's girlfriend (Rafael Cardoso) will quip: "A tomb full of rotten things inside". The servant will not give in to provocations: "I'm going away so as not to interfere with the coffee tasting."
After the employee leaves, the Empire's heirs will begin to speculate about what the madame and the butler are hiding. "From what I understand, it was something that disappeared very important in Silviano's house. The conversation was very tense", will deliver Du (Josie Pessôa).
Written by Aguinaldo Silva, Império (2014) won a "special edition" to fill the hole left after the end of Amor de Mãe on Globo's prime time. The unprecedented Um Lugar ao Sol, the next telenovela in the 9 pm range, was postponed to premiere in the second half of this year.
In addition to the spoilers, the TV news It publishes daily the summary of the nine soap operas that the network repeats due to the Covid-19 pandemic.
---
Learn all about the upcoming chapters of soap operas with the Noveleiros podcast
Subscribe to the channel TV news on YouTube and watch videos with revelations of what will happen in Império and other soap operas.
.