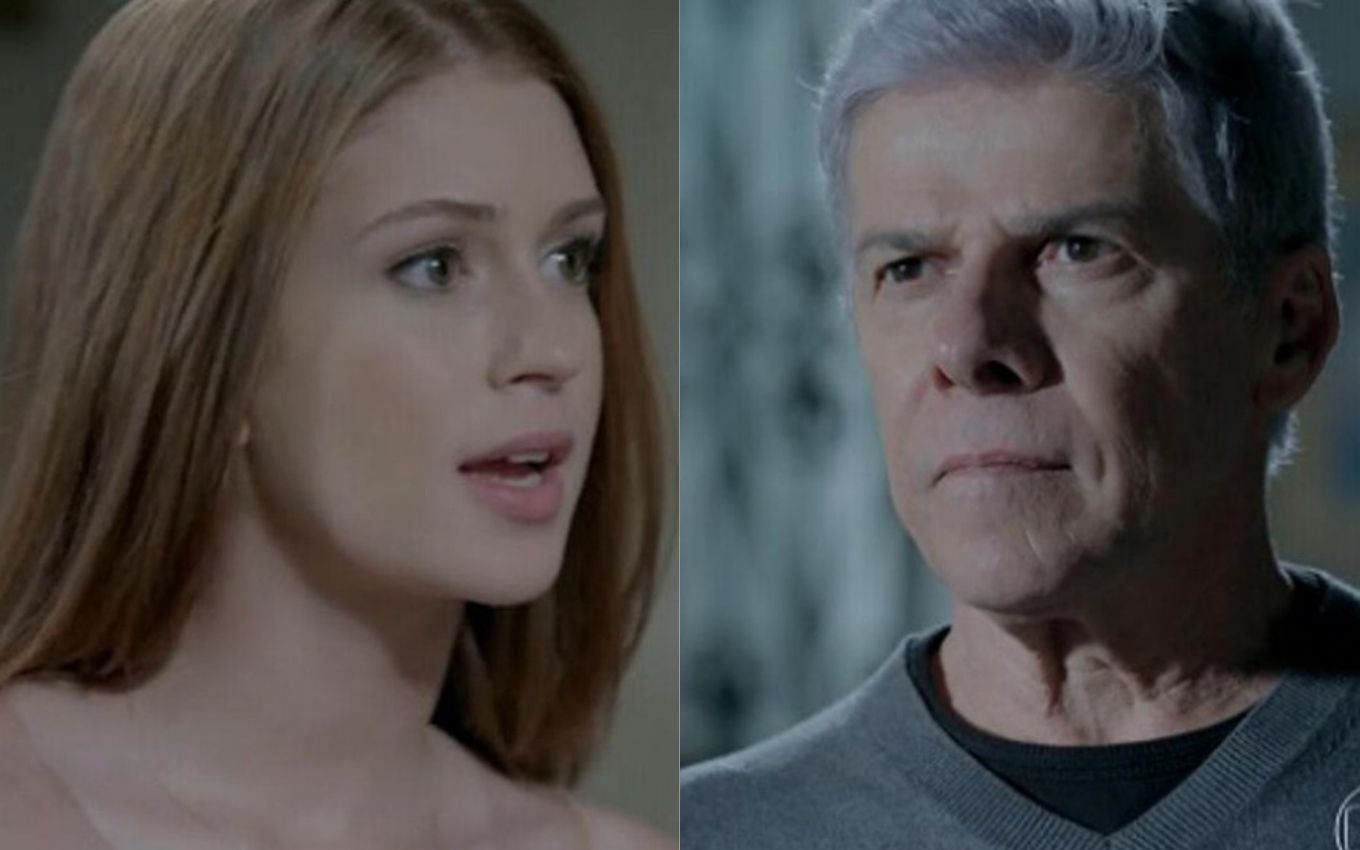 In Império, Maria Isis (Marina Ruy Barbosa) will unmask Enrico (Joaquim Lopes). The receptionist will tell Claudio (José Mayer) that the boy was responsible for sabotaging Vicente's (Rafael Cardoso) restaurant on Globo's nine o'clock soap opera. "Rotten finger", he will revolt.
In the scenes planned to air in this Thursday's chapter (2), the mistress of José Alfredo (Alexandre Nero) will go to the party organizer's house after hearing a discussion between the villain and Felipe (Laércio Fonseca), in which the cook assumes that he has placed spoiled food in the establishment.
The redhead will then tell Claudio everything. "Are you telling me that Felipe was the one who set up that act in the restaurant, along with Enrico?", the ceremonialist will question in disbelief. "I heard very well. He was talking about this with his son," will confirm Maria Isis.
The boy's father will be furious. "I already knew I had his bad finger in this story," he will tell Beatriz (Suzy Rêgo) later. Enrico's mother, however, will claim that her husband still has no evidence against her son.
Written by Aguinaldo Silva, Império (2014) won a "special edition" to fill the hole left after the end of Amor de Mãe on Globo's prime time. The unprecedented Um Lugar ao Sol, the next telenovela in the 9 pm range, was postponed to premiere in the second half of this year.
In addition to spoilers, the TV news It publishes daily the summary of the nine soap operas that the network repeats due to the Covid-19 pandemic.
---
Subscribe to the channel TV news on YouTube and watch videos with revelations of what will happen in Império and other soap operas.
.