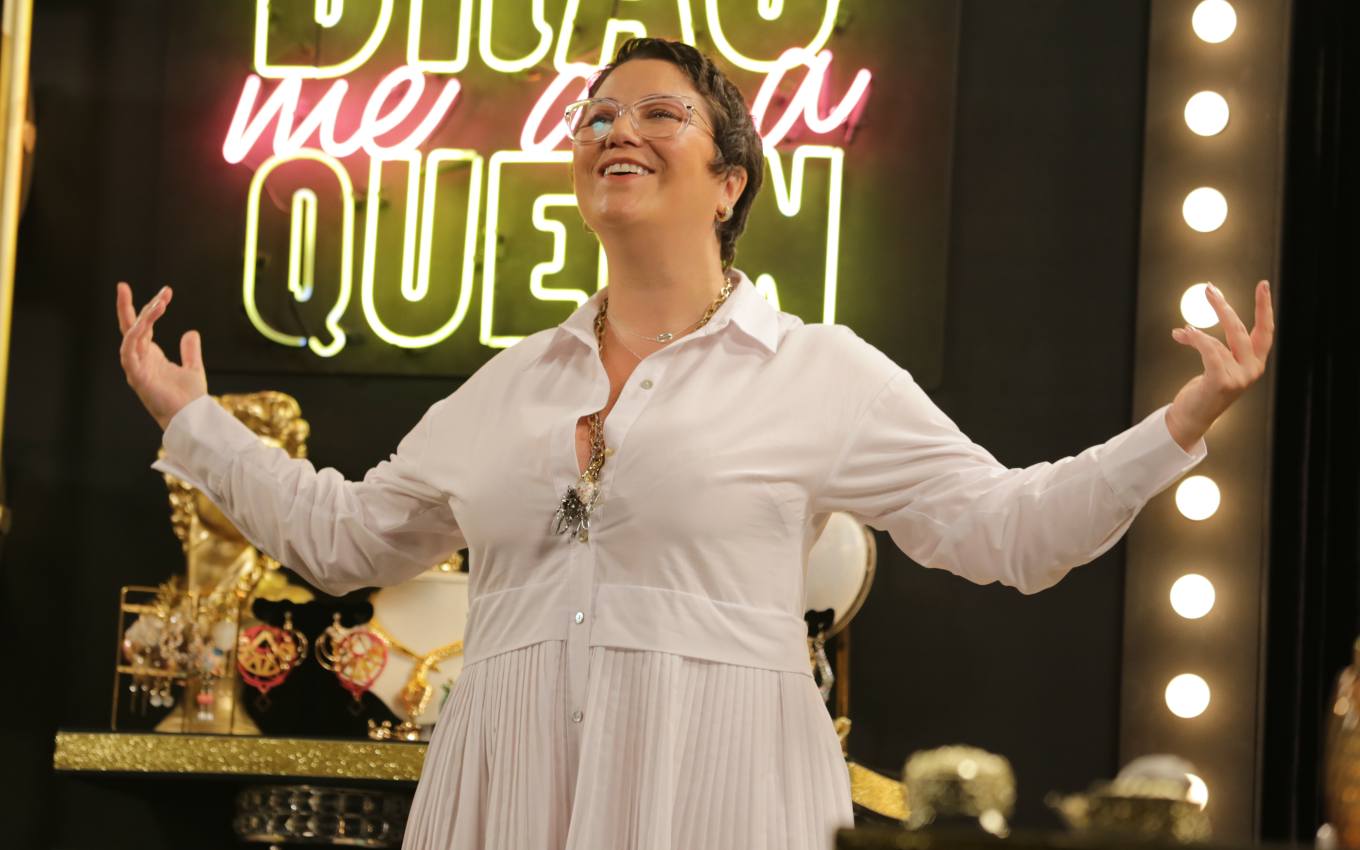 When Elis Regina (1945-1982) died, he left Maria Rita, his youngest daughter, with only four years old. She confessed that she had difficulties in childhood and adolescence to deal with the stories she was told about her mother's death. He even thought that Elis hadn't really died.
The singer opened her heart to these issues during her participation on the E! channel's Drag Me as a Queen. In the episode that aired Tuesday night (21), she was asked to transform into a drag queen. While doing makeup with Ikaro Kadoshi, the singer talked about how she dealt with her mother's death as a child.
"It was confusing, because I didn't understand what it was to die. I thought something else had happened. I thought there was something wrong, out of order there. It was also confusing because they painted that everything was fine, normal, and that fed my feeling of confusion. This in the bias of a child who lost his mother early," he said.
"I thought she was gone. It was a confusing thing until I really understood. Then there was the confusion about how she died, then it messed up my mind even more, I was about 12 years old," he added.
Elis Regina died at age 36. She was found unconscious at home by then-boyfriend Samuel MacDowell. She was rescued in a hospital, but she didn't resist. The medical report indicated that the cause of death had been intoxication by cocaine and alcohol. Friends and family disputed this report, as Elis had no history of drug abuse, but the case was dropped.
Still, the version that the artist had died of an overdose was the one that reached Maria Rita. "I felt very angry because I judged my mother. The way she died isn't right, everyone knows that's wrong. It's in everything about TV campaign ads, magazine covers. So I got into a conflict of ' what do you mean, it happened so close to me,' you know? Until I understood what it is. It's always a little process, with time. I kept a lot, I internalized a lot," he said.
In adult life, Maria Rita's look towards Elis became more mature and more understanding, especially after she also became a mother. "[Minha visão sobre a minha mãe] Changed. It got bigger and more amazing. I wondered how she did it," said the singer.
After a moment of deep conversation, Maria Rita dried her tears, dressed in a colorful costume and performed as a drag queen on the program. Episodes of the new season of Drag Me as a Queen will also feature celebrities such as Gretchen, Preta Gil and Nicole Bahls. The reality show airs on Tuesdays, at 10:50 pm, on E!.
.