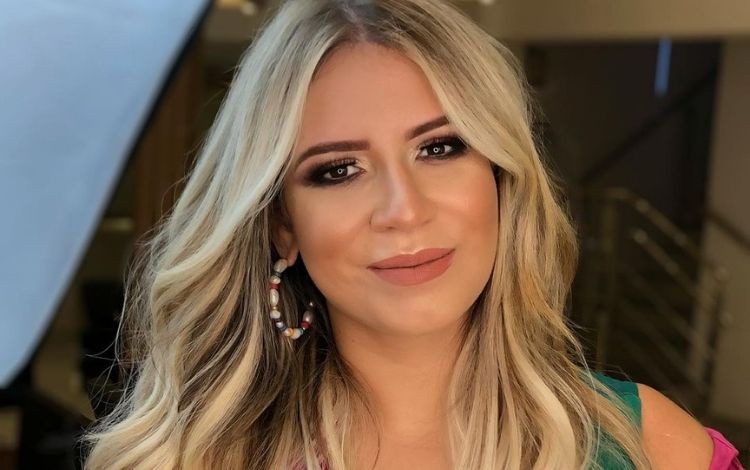 Singer said she is outraged when she sees the social network 'of a guy who shouldn't even be free' grow.
Reproduction / Instagram / mariliamendoncacantora / 13.04.2021
Marília Mendonça said that the case of DJ Ivis should not be treated as 'gossip'

The singer Marília Mendonça commented on the case of DJ Ivis, who assaulted his ex-wife, Pamella Gomes de Holanda. In the videos, which were released by the victim, the artist appears punching, slapping and kicking his ex-wife in front of his 9-month-old daughter. The DJ admitted the attacks, but said he had been receiving threats and being blackmailed. With the great repercussion of the case, the artist gained more than 200 thousand followers on Instagram, something that was criticized by Marília. "The victim will never be to blame. DJ Ivis, there are no justifications or arguments that diminish the evidence and the existence of the crime committed. It's unacceptable, inedible and brutal. Let it be exposed and protested until someone who commits such acts doesn't even have the opportunity to try to justify himself, an aggressor who shouldn't even be on the loose, let alone speaking openly on a network to millions of people," wrote the country singer on Twitter.
In her position, the artist emphasized that this is a case of domestic violence that needs to be treated seriously. "This is not a boyfriend's fight, a friend's fight or any controversy that is in the hype… we are talking about a very serious aggression. There is a character boundary between following up on 'gossip' and growing an aggressor's social networks. If you follow someone capable of doing atrocities like this, that says a lot about you." Marília also spoke about the subject in Instagram stories. "If you are my follower, follow my work, know who I am, know my life, my struggle and are starting to follow that aggressor now, I really invite you to withdraw from my social networks, to stop me follow. It doesn't make sense to accompany me here, to know about my fight and to follow an aggressor. I'm outraged that a situation like that to grow a social network of a guy who shouldn't even be free should be," he said. After the subject dominated social networks, Xand Aviões informed that DJ Ivis was dismissed from the company that manages the careers of singers like Zé Vaqueiro.
dj ivis, there are no justifications or arguments that diminish the evidence and the existence of the crime committed. it is unacceptable, inedible and brutal. that it be exposed and protested until someone who commits such acts does not even have the opportunity to try to justify himself…

— marilia mendonça (@MariliaMReal) July 12, 2021
of an aggressor who shouldn't even be on the loose, let alone speaking openly on a network to millions of people

— marilia mendonça (@MariliaMReal) July 12, 2021
if you follow someone capable of doing atrocities like that, it says a lot about you…

— marilia mendonça (@MariliaMReal) July 12, 2021