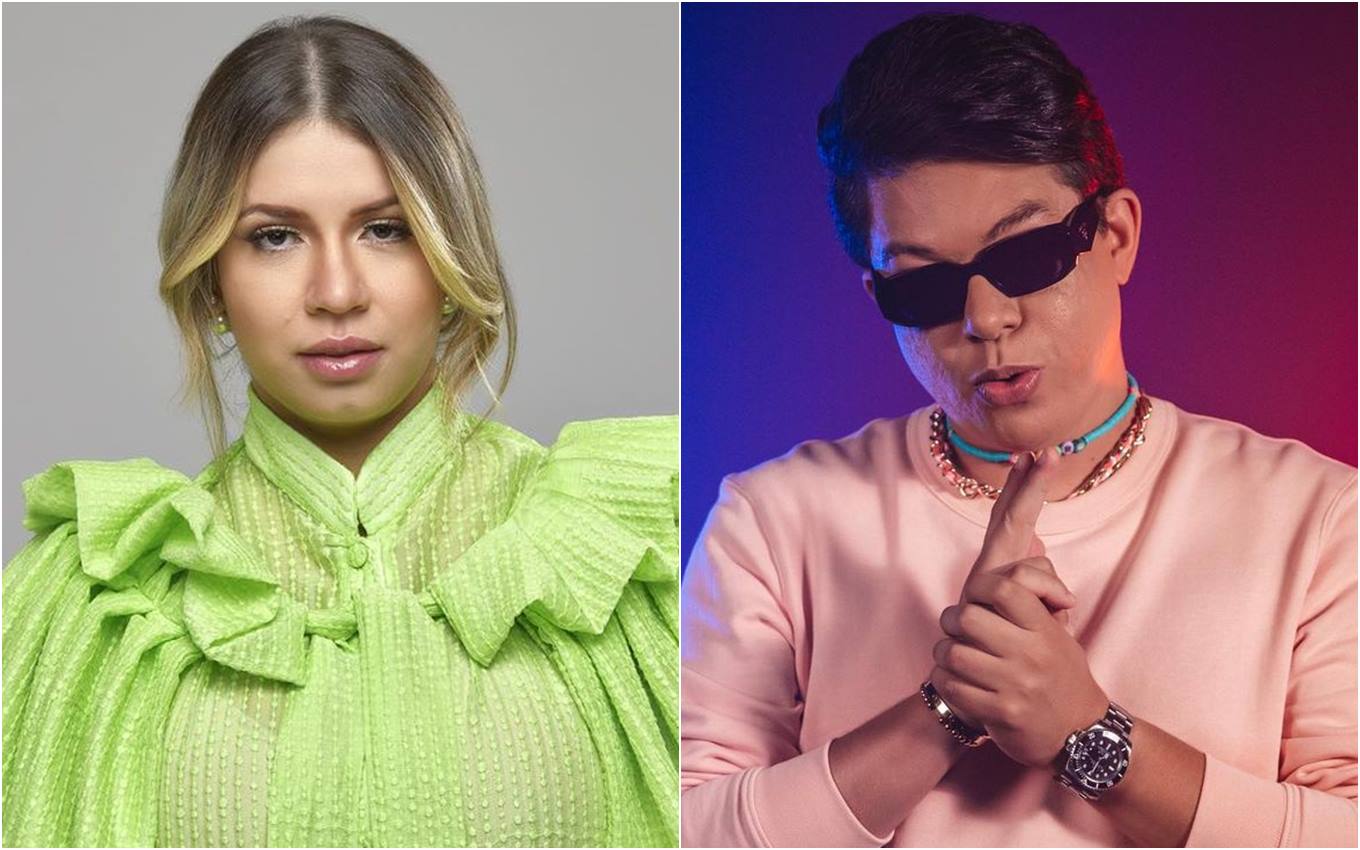 Marília Mendonça was revolted when talking about the increase in the number of followers of Iverson de Souza Araújo, DJ Ivis, on social networks. After assaulting his ex-wife, Pamella Holanda, the musician has already registered over 961,000 admirers on Instagram. "It doesn't make sense to follow the aggressor", complained the sertaneja this Monday (12).
In videos published in Stories, the singer sent a message to people who follow her and who are also following the DJ even after the release of the videos in which the musician appears hitting his ex-partner.
"If you are my follower, follow my work, know who I am, know my life, know my struggle and are now starting to follow 'that' aggressor, I invite you to withdraw from my social networks. It makes no sense no one to follow my fight and follow an aggressor like that, it doesn't make sense," began Marília.
In another excerpt, the singer reinforced that she does not agree with the fact that people start following the DJ with the justification that they are interested in updates on the case:
"If a person does this [seguir um agressor], really, my fight, my music never reached you. You don't know anything about what I stand for or what I do in my life. I am incensed that this situation is treated like ordinary gossip, any controversy. There's a character boundary between following up on gossip and growing a guy like that's social media. It doesn't make any sense! You're growing the social network of a guy who shouldn't even be loose
aggression videos
The videos in which DJ Ivis appears attacking Pamella surfaced last Sunday (11). The influencer posted the shocking scenes on her Instagram. In the recordings, you can see her being pushed and kicked by her ex-partner.
The accused, in turn, assumed the role of victim and recorded some videos to justify the unjustifiable. "I'm not here to justify anything. I'm here to show that I can't take it anymore. Many people will judge me, but I couldn't stand it anymore, I received blackmail, death threat with my daughter. I passed," said the DJ.
Despite having caused revolt in most Internet users, the images of the attacks also served to increase Ivis' engagement. On Saturday (10), the musician had 723,982 thousand followers. This Monday, until the publication of this text, it already had 961,211 thousand.
Watch the following video:
.