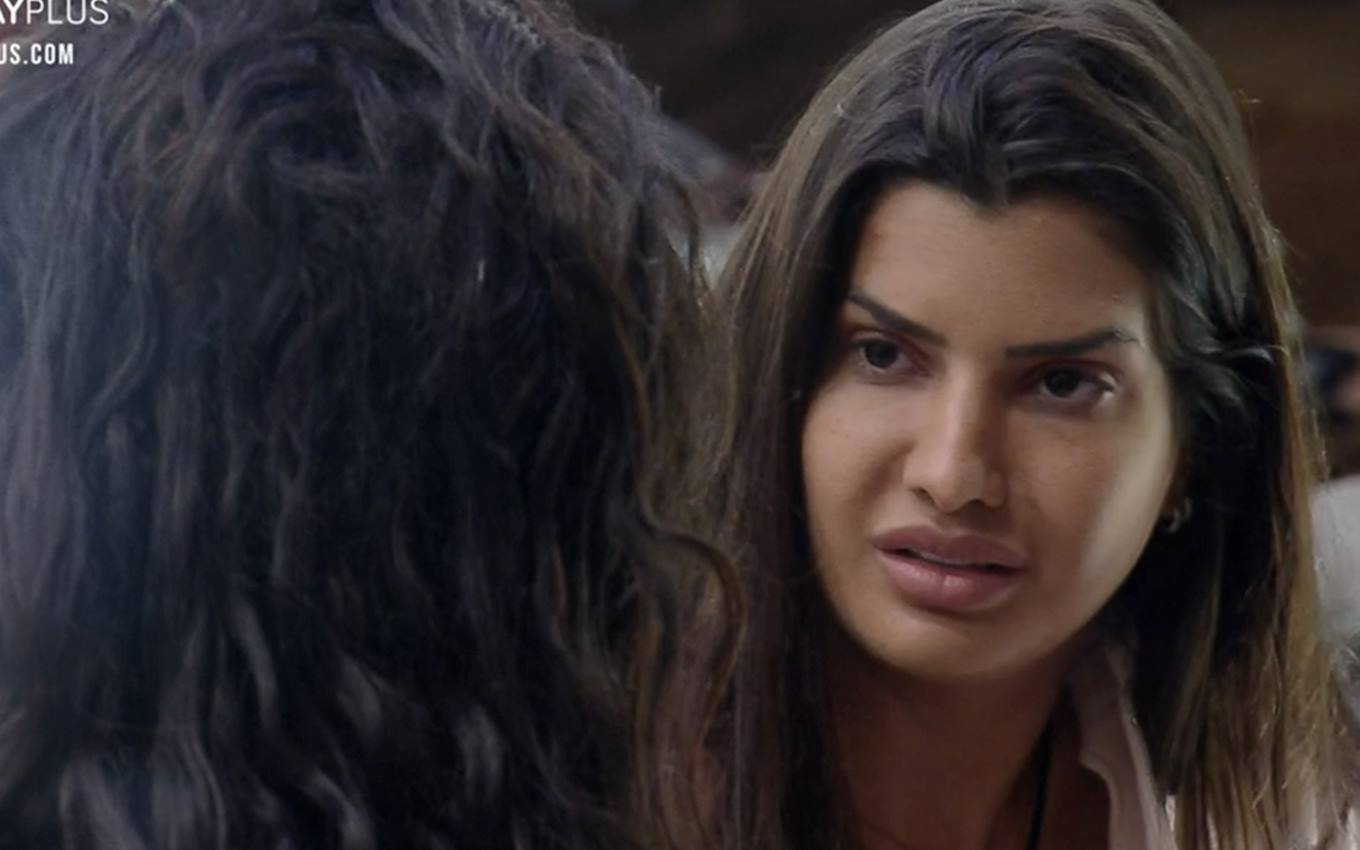 Marina Ferrari declared the end of her friendship with Rico Melquiades in A Fazenda 2021. After fighting with the digital influencer during the formation of the live farm, the Alagoas stated that she has no interest in continuing close to the participant in the rural reality show. "It's over," she said at dawn this Wednesday (13).
In a conversation with Aline Mineiro, Marina advised the ex-panicat and Dayane Mello to move away from their colleague in confinement. "He came here to cause, but he doesn't want to be alone, he has you two by his side to keep playing, to be happy. This is manipulation: to make you continue in his game, even though he is sinking", analyzed the blogger.
The influencer stated that Laryssa Bottino also does not want to remain close to Rico, as she does not agree with the attitudes of Alagoas. "Lary did the same thing I did [se afastou], that's not wrong because we're not on a summer camp," she continued.
"But then you go over affection, affection and some values," lamented Aline. "No, but why would I have these values ​​with a person who doesn't have this with me? I gave him a lot of advice, I talked about four times. From the moment I saw that I was hurting myself in the game… This here it's everything for me, a very big opportunity, it was hindering me, I wasn't able to make friends," explained Marina.
Before ending the matter, the Alagoas said that the former MTV is just trying to get involved in confusion to be highlighted in the program. "As of today, it's over, he let me down. He's hunting for something to show up, he thinks it makes him stronger."
What happened live on The Farm 13?
During the dynamics of voting this Tuesday (12), Rico stated that Marina had been advised by her advisor not to approach him within the rural confinement:
"We always talked about WhatsApp abroad. Outside, we knew we would come to the program, and she told me that her own staff had told her not to be by my side in fights because I have this explosive side of mine. She's not on my side it's not because of her game, it's because she's afraid of what people will find outside.
"I'm not worried about outside opinion because people are watching and they're seeing that I have nothing to do with it and that I don't support [suas atitudes]. My concern is within the game, of me allying myself with something, and people here find this and that it harms my game", countered the Alagoas.
Watch the videos:
the rich man's machetes in the fusquinha marina pic.twitter.com/FkXlehqPFd

– frank (@ofrankstein) October 13, 2021
I like Rico he is real. Full stop. Apparently Marina isn't telling the truth. She goes a lot for the conversation of Gui Araújo. This group only has fake people. #RoçaAFazendapic.twitter.com/jFI5ILYKhv

— Mary of graces 🌵🐶 👜☀️☯️✨🧚🏻‍♀️🎓 (@Mgraca6750) October 13, 2021
marina telling aline that rich man went to the farm to cause it and that rich man is manipulating them to play his game

the face of the line: #the farmpic.twitter.com/MtyFsPO4s0

— zoe 💡| 🏐 (@tuita_zoe) October 13, 2021
---
Learn all about reality shows with the podcast O Brasil Tá Vendo
---
Subscribe to the channel TV news on YouTube to check out our daily newsletters, interviews and live videos
.