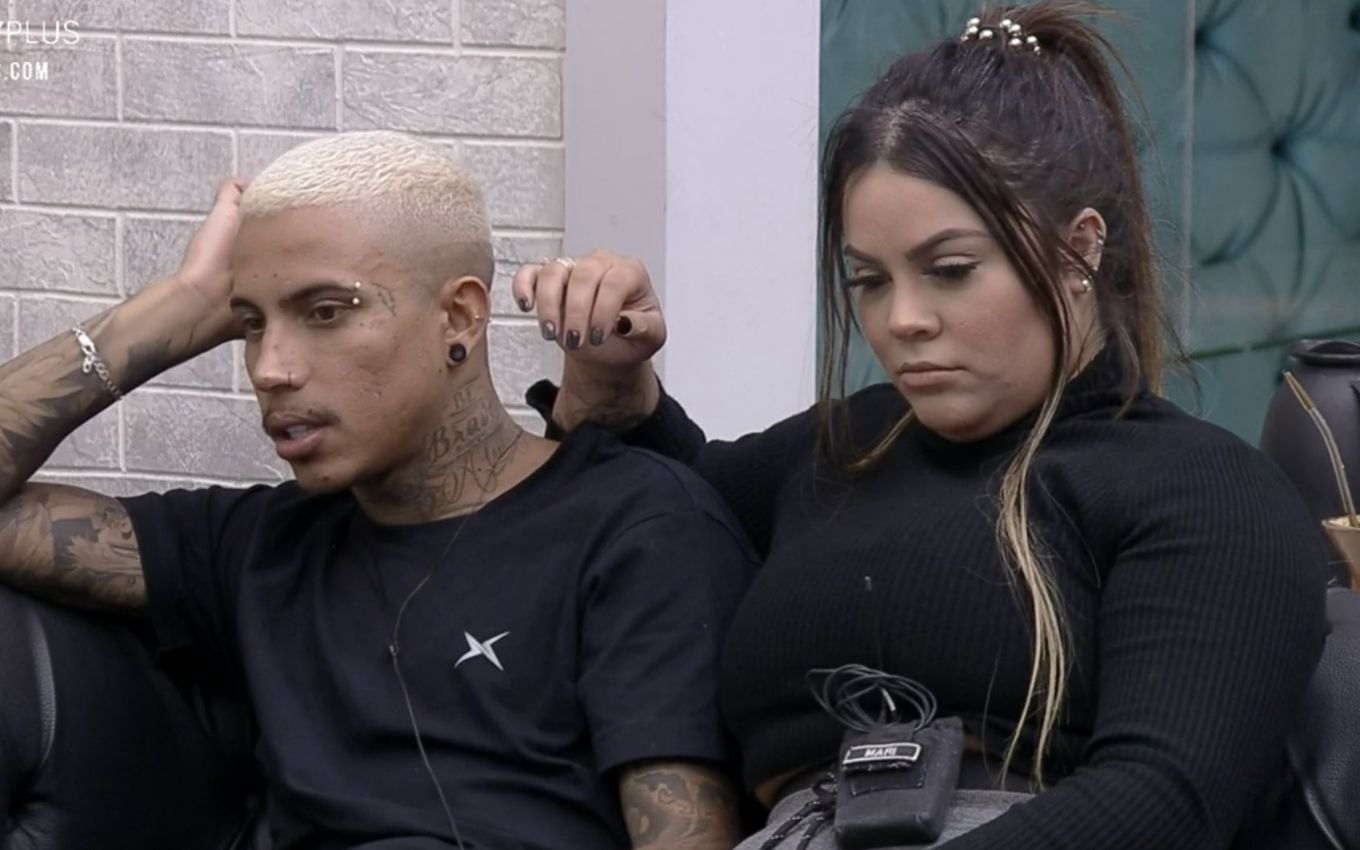 Matheus Yurley had an accident in this Monday's Men's Test (12) in Power Couple Brasil 5. The youtuber fell from a relatively high platform, without any protection, and injured his shoulder. Mari Matarazzo, who was with him, despaired and returned to the mansion feeling sick.
PlayPlus was broadcasting proof at the time of the accident. Upon realizing that Matheus did not get up from the balloon that cushioned the fall, the production cut the exhibition and left the fans worried. Adriane Galisteu returned an hour later to announce that everything was fine.
"Matheus had a small accident, but I'm here to reassure you that you were following the race: he's fine. He hurt his shoulder and is being attended to right now", informed the presenter.
To take the test, the men had to go through a circuit to assemble a puzzle and pass the women for a peck each time they reentered the cycle. The first challenge was to jump from a platform to the balloon on the ground, unprotected.
At the mansion, Mari was assisted by Deborah Albuquerque and Bruno Salomão, who is a doctor. "I'm sick," said the influencer, talking about the accident. "Take a sedative, there's it in the pantry," advised Bruno. "Here in the game we are rivals, but this is extra game, we are counting on us", he supported.
Mari took a medicine and lay down in the living room to wait for Matheus to return. She thanked the phoenix couple for taking care of them.
Check the moment of the fall below:
PEOPLE, MATHEUS DE MAHUCOU IN THE TEST #PowerCouplepic.twitter.com/nNcmTLJauF

– isaq (@ManiaRealitys) July 12, 2021
---
Learn all about reality shows with the podcast O Brasil Tá Vendo
Listen to "#45 – Why is Power Couple not a big national hit?" on Spreaker.
---
Subscribe to the channel TV news on YouTube to check out our daily newsletters, interviews and live videos
.