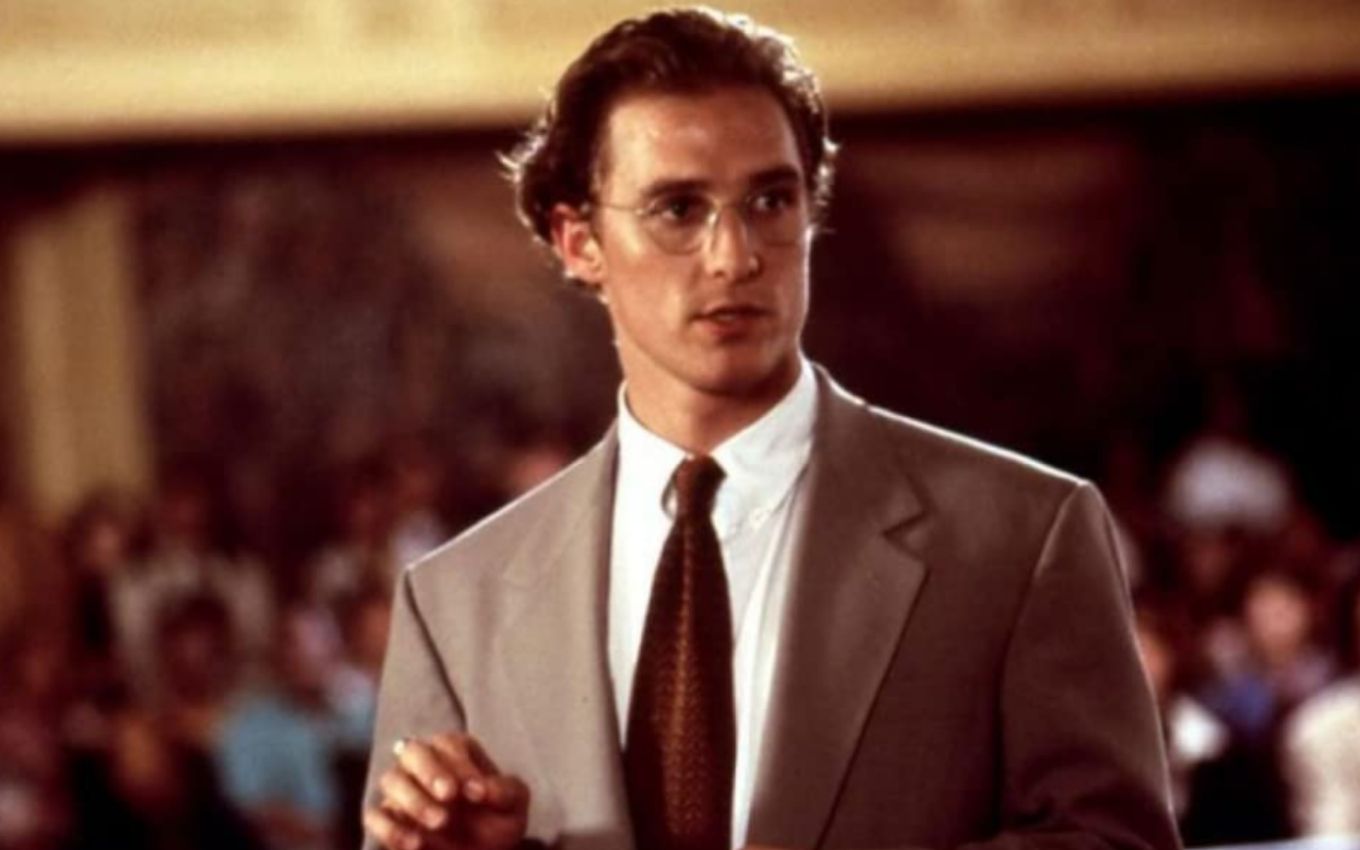 Matthew McConaughey will return to the role that boosted him to Hollywood star status. The actor will reprise his character in the feature Time to Kill (1996) in A Time for Mercy, a miniseries from HBO that will serve as the film's sequel.
In A Time to Kill, McConaughey played Jake Brigance, a lawyer who defends a black man who killed two white men who raped his daughter. The cast had names like Samuel L. Jackson, Sandra Bullock, Kevin Spacey and Kiefer Sunderland.
The miniseries will be an adaptation of the homonymous book written by John Grisham, author responsible for Time to Kill and The Heritage, works centered on Jake Brigance that precede the plot of the production.
According to Variety magazine, in A Time for Mercy, McConaughey will return as the lawyer to defend a young man who murdered his mother's boyfriend, a police officer, after accusing him of abusing him, his mother and his younger sister.
According to sources heard by the publication, HBO has not yet found a scriptwriter to lead the adaptation, but will have Lorenzo Di Bonaventura (Transformers franchise) as executive producer.
The star is already an old acquaintance of the producers of HBO. Alongside Woody Harrelson, he starred in the acclaimed first season of True Detective, for which he received nominations for best Golden Globe and Emmy actor.
Remember below the trailer (without subtitles) of Time to Kill:
Feedback Policy
This space aims to expand the debate on the subject addressed in the news, democratically and respectfully. Anonymous comments are not accepted nor do they violate ethical and moral laws and principles or promote illegal or criminal activities. Thus, slanderous, defamatory, prejudiced, offensive, aggressive comments that use bad words, incite violence, express hate speech or contain links are summarily deleted.
.