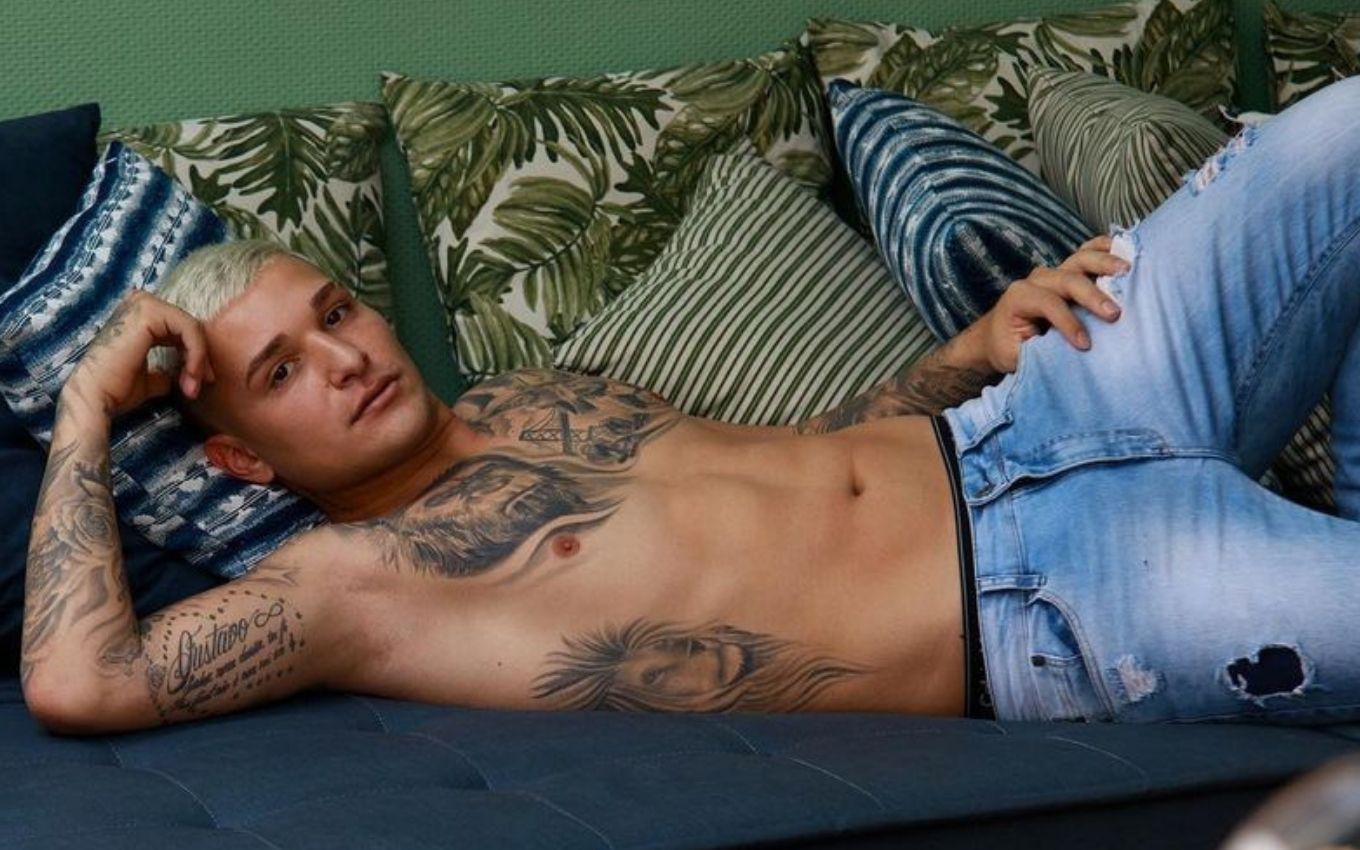 One of the main names listed for A Fazenda 13, MC Gui tried to disguise his presence in the pre-confinement of the reality show. On Friday (11), the funkeiro published a video with his mother-in-law, Rosália Watanabe. However, on her Instagram page, she delivered the singer's lie.
The affair began in Gui's Instagram Stories, when he shared a record of a dinner with the mother of Beatriz Michelle, his fiancée. "Guys, look at this pasta Rosália made. Mother-in-law is too wild, she plays hard for luck," said the MC, while greeting his mother-in-law.
However, during this period, Rosália appeared in another outfit and in another place on her Instagram page. Also in Stories, she shared records of a meeting with friends at a restaurant located in the neighborhood of Tatuapé, in São Paulo (SP).
According to information given by director Rodrigo Carelli to the press, all participants (including the reserves) are confined and, last Wednesday (8), their cell phones were held back by the program's production.
Fazenda 13 debuts next Tuesday (14), on Record. Confirmed in the cast: Victor Pecoraro, Mussunzinho, Liziane Gutierrez, Nego do Borel, Tati Quebra Barraco, Arcrebiano de Araújo, Mileide Mihaile, Dayane Mello, Valentina Francavilla and Fernanda Medrado.
Check out the Stories by MC Gui and Rosália Watanabe:
---
Learn all about reality shows with the podcast O Brasil Tá Vendo
Listen to "#52 – All about the new season of the Show of the Celebrities!" on Spreaker.
---
Subscribe to the channel TV news on YouTube to check out our daily newsletters, interviews and live videos
.