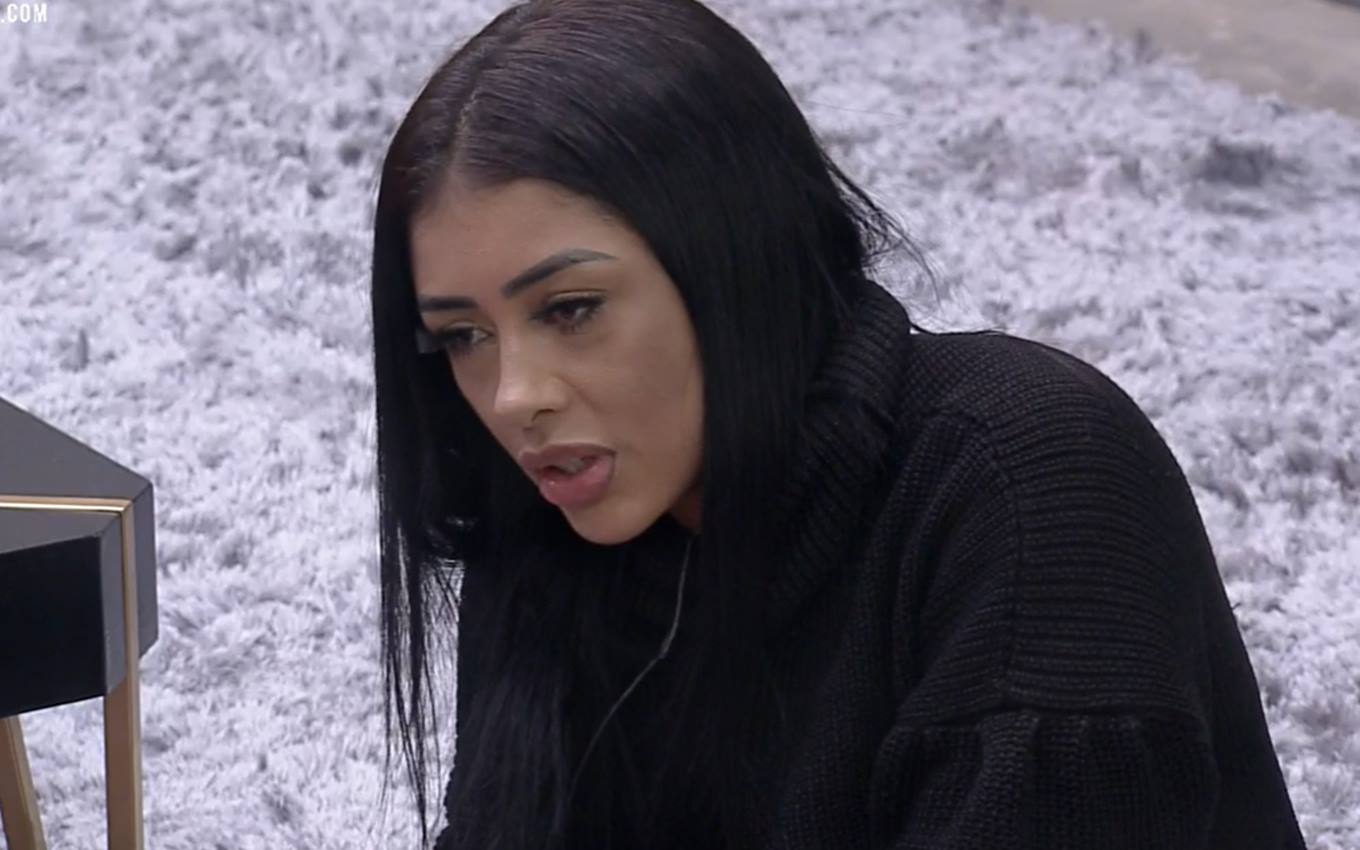 Fernanda Medrado commented on her troubled relationship with Deborah Albuquerque at Power Couple Brasil 5. The rapper complained that the actress usually teases her with her eyes. "I hate it, I'm talking to you, I see that the person is making fun of me", said to MC Mirella and Mari Matarazzo.
Despite the criticism, Claytão's wife praised her rival, noting that she only started to change her behavior after doing well in the Women's Test. "I think she is very solicitous with me. She offered the room in one moment. In another moment she said: 'I'm going to win', after she won she started making this face for me," explained Medrado.
During the chat, Mari asked the rapper who she would save in a DR and gave three options for couples. "Dani [Daniele Hypolito e Fábio Castro], At the [Martins e JP Mantovani] or [Pimpolho e] Bibi? "Asked the influencer, who said she would free Pimpolho and Bibi from the risk zone.
"I think I would save Dani, not for her, not for her partner. I vent to her. I feel a complicity in her," replied Claytão's wife.
Earlier, Medrado and Deborah talked about the barter exchange that marked the Women's Test, when the two started to remove points from each other. "We were not playing, we were in the ego. We are not going to talk personally, because we have nothing personal to solve. Except that, as the days go by, everything may change, and we get closer," said the rapper.
Check out the moment of the conversation:
---
Subscribe to the channel TV News on YouTube to check out our daily BBB21 newsletters
---
Find out all about reality shows with the O Brasil Tá Vendo podcast
Listen to "# 38 – Five news that promise to pump Power Couple 5!" in the Spreaker.
.