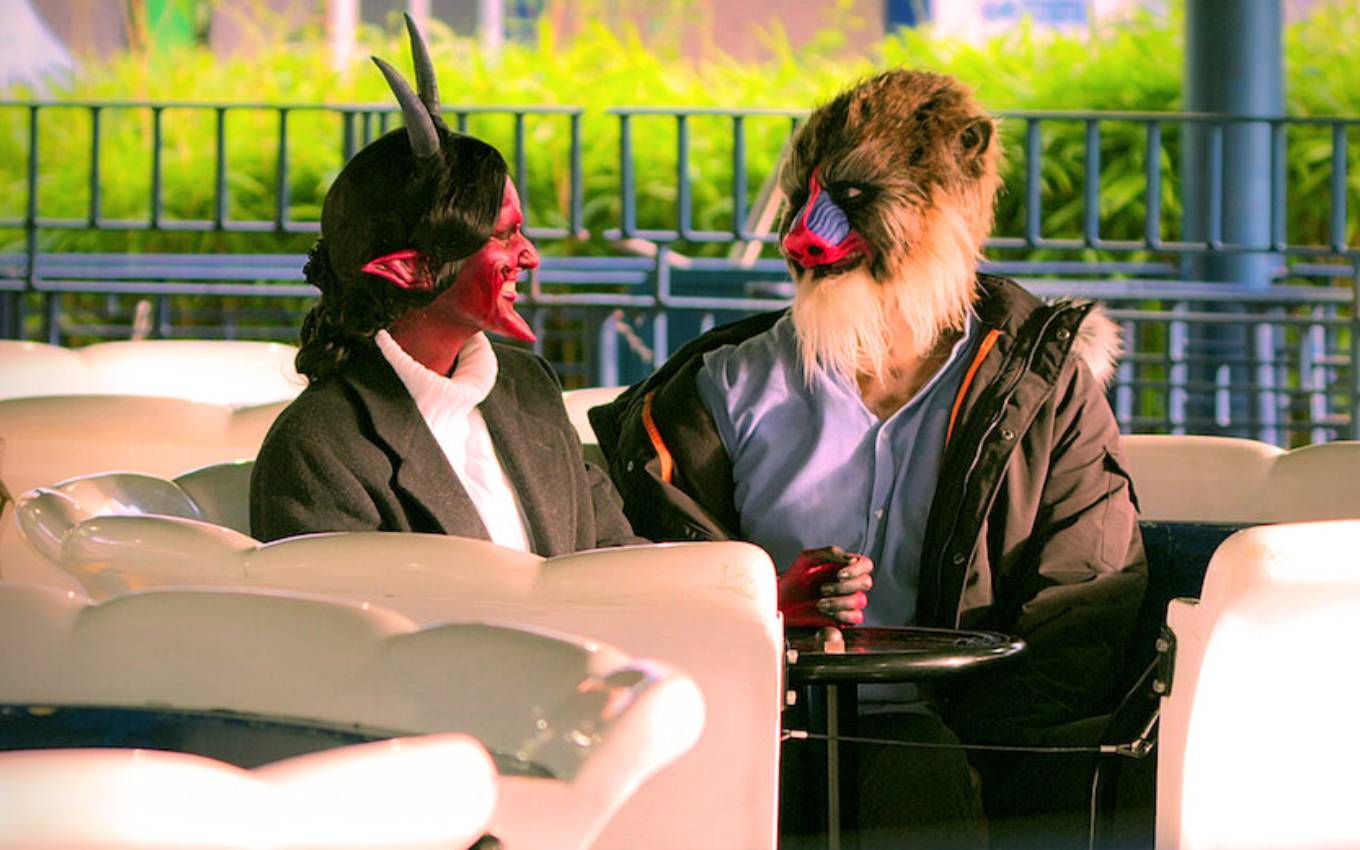 Several reality shows aim to promote romantic combinations through the connection through personality and affection — these are the premises of Marriage Blindly and Brincando com Fogo, for example. But Netflix's new attraction goes even further. In Sexy Beasts, participating singles never see each other and go on dates with downright terrifying characterizations. Dressed as monsters, animals and demons, they are challenged to fall in love with their weirdest suitors.
The reality premiered this Wednesday (21) on the streaming platform. The dynamics of Sexy Beasts (Sexy Beasts, in free translation) works as follows: in each episode, a protagonist (a man or a woman) has three suitors available. All are young Americans and British who do not know each other and are willing to go on blind dates because they have difficulties in their love life.
But all are completely hidden behind professional characterizations. The first episode stars Emma, ​​a 21-year-old model from New York. She is dressed as a devil, complete with horns and a false chin.
Emma has encounters in a bar with three strange creatures: a boy dressed as a mouse, another characterized as a Greek statue, and one who poses as a baboon monkey. It is only possible to see each person's eyes; everything else on the face is fantasy. After talking to the three, she chooses one to be eliminated.
Emma's suitors on Sexy Beasts
The remnants go on to other encounters with Emma, ​​with the same characterizations. With one, she goes to a spa; with another, to an amusement park.
Throughout the episode, suitors actually manage to have fun and bond with the person they want to win. In the end, Emma chooses one of them, and everyone finds out what each other looks like.
This script is repeated in the other five episodes of the season, and the young participants swear it is possible to find love in this very bizarre way of flirting. Whether it's passion, despair or flash in the pan, time will tell.
The lives of singles became even more complicated during the pandemic, with health restrictions and recommendations for social distance. In an attempt to make it easier for these people, Netflix makes it even more difficult with monstrous encounters.
Sexy Beasts delivers the entertainment it proposes, with comical situations, witty narration and curious characters. But don't expect any digging: at 24 minutes per episode, the show is just a momentary diversion. The first season is now available in full for subscribers of the streaming platform.
.