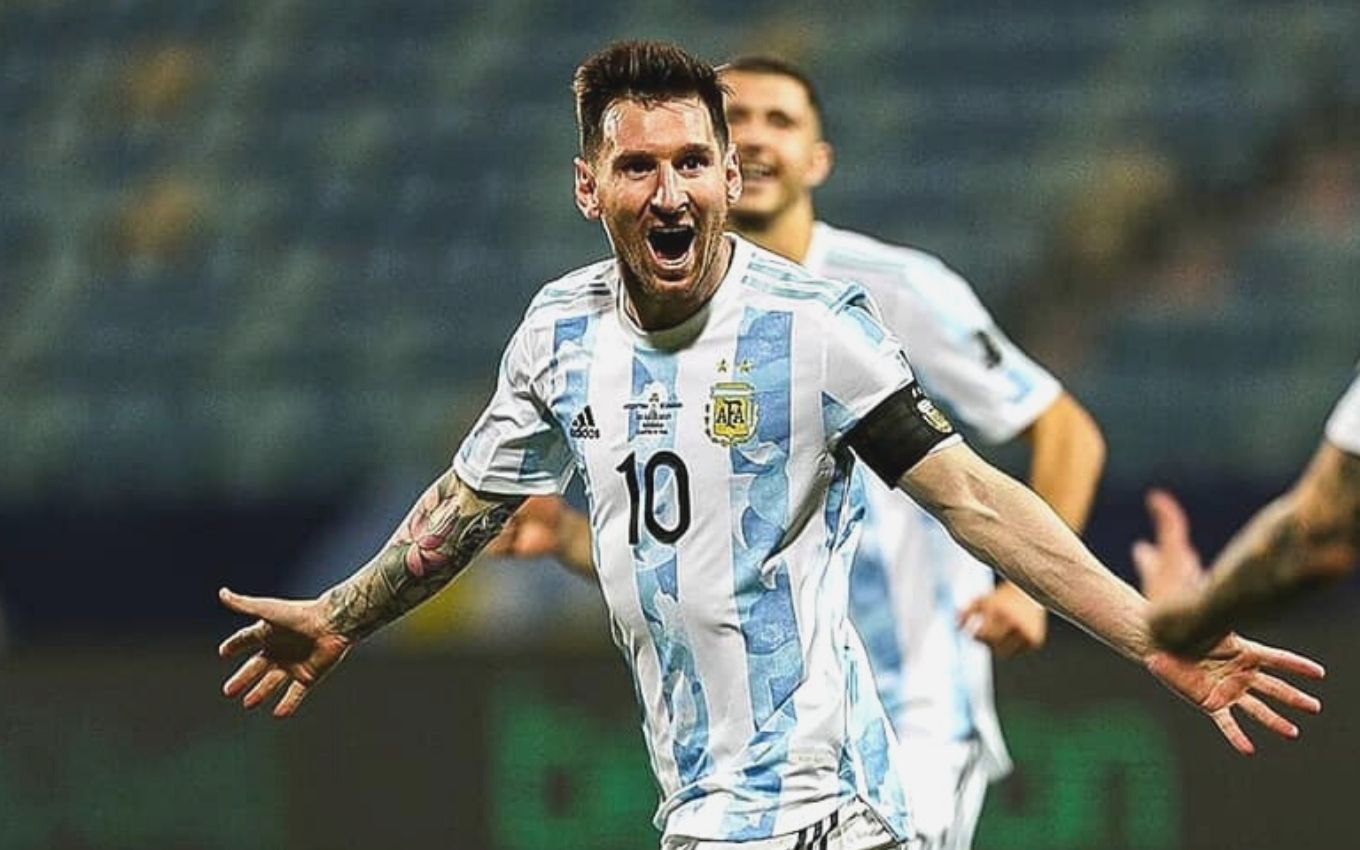 On Saturday (3), SBT showed for the first time a Copa América game without the Brazilian team. On air from 9:32 pm to 0:02 am, the match between Argentina, by Lionel Messi, and Ecuador recorded an average of 5.9 points in the Greater São Paulo, was in the vice-leadership alone and was the Silvio Santos' broadcaster's most popular program in day.
In the direct confrontation, Record scored 5.5 of ibope with the best moments of Genesis, Power Couple Brasil 5 and the beginning of the Shades of Blue series. Shown from 9:00 pm to 11:00 pm, the rerun of the biblical plot secured second place overall, winning by 6.0 to 5.1.
In the direct confrontation against Adriane Galisteu's reality show, however, the game of Messi's team got the better of it and won by 6.6 to 5.1. Last Saturday, when he competed with Mestres da Saboagem, the attraction of couples from Record had also lost, but by a tighter difference: 4.5 x 4.6.
See below the hearings on Saturday, July 3, in Greater São Paulo:
Average of the day (7h/0h): 12.0
How will it be?
3,4
It's from Home
5,3
SP1
9,2
Globe Sports
9,5
Newspaper Today
9,1
Take There Give Here
8,3
if you play
8,1
Huck's cauldron
12,2
Our lives
19,5
SP2
21,5
save yourself who can
24,5
National Newspaper
24,5
Empire
23,7
Gonna Cola
16,7
Late hours
12,0
Supercine: A Night More Than Crazy
6,4
Owl 1: I'm a Spy
4,3
Owl 2: Under Pressure
4,0
Owl 3: Trapped in Paradise
3,8
Average of the day (7h/0h): 4.7
Religious
0,5
Brazil truck driver
1,1
Speak Brazil Special
3,5
Love school
1,8
Special General Balance
4,4
Adventure Cinema: Godzilla
5,0
City Alert
6,5
Journal of Record
6,9
Genesis
6,0
Power Couple Brasil
5,1
Shades of Blue
3,0
Speaks, I hear you
1,0
Religious
0,5
Average of the day (7h/0h): 4.0
Happy Saturday
2,8
The Thundermans
5,5
Raul Gil program
3,9
Lassie
3,2
The Adventures of Rhine Tin Tin
3,2
SBT Brazil
3,0
I owe you this! Brazil
4,3
Copa America: Argentina vs Ecuador
5,9
Impressive News
2,7
Supernatural
1,6
SBT Weekly Newspaper
1,4
---
Source: Broadcasters
Each point is equivalent to 76,577 households in Greater SP
.