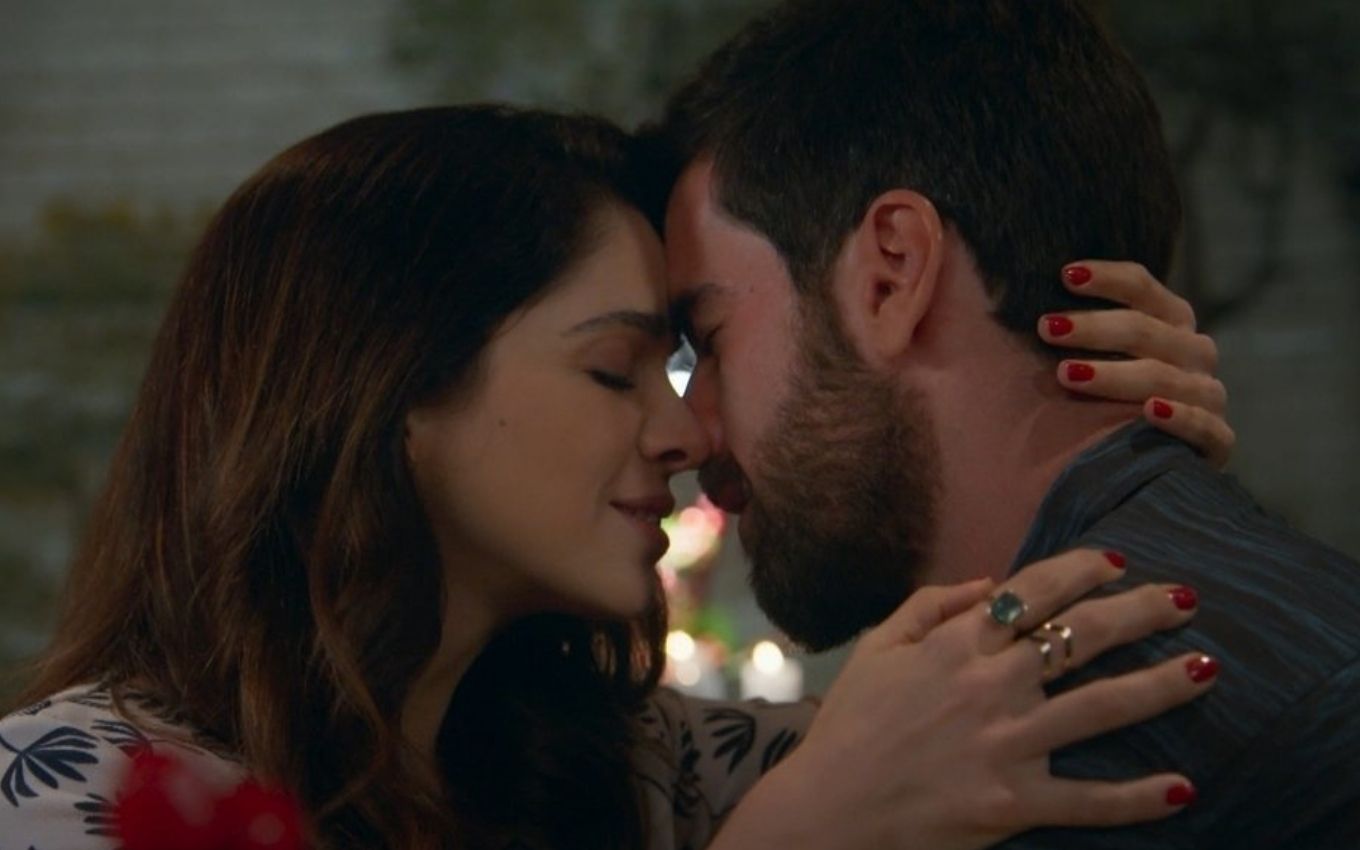 Micaela (Sabrina Petraglia) will make an appearance in the final week of Save Yourself Who Can. The young woman will talk to Helena (Flávia Alessandra) via video call and will tell her that she plans to open a branch of Empório Delícia in Portugal. She will also rescue Bruno (Marcos Pitombo) and take him far away from Brazil to help her in the endeavor on Globo's seven o'clock soap opera.
In the scenes that will air this Wednesday (14) in Daniel Ortiz's serial, Téo's sister (Felipe Simas) will comment on her idea with her stepmother and with Marlene's cousin (Marianna Armellini).
"But of course I'm supportive, daughter! You've always wanted to open a branch of the Empório in Lisbon. And with the money from the sale of your father's newspaper, you'll have plenty of capital", the businesswoman will cheer. At this point in the plot, Hugo (Leopoldo Pacheco) will have died after kidnapping his wife and Luna/Fiona (Juliana Paiva). The blonde will then decide to get rid of the jerk's business.
Living in the United States, Micaela will explain more about her plan. "I'm going to continue with my MBA, but online… And Bruno is the ideal person to accompany me on this new project. Did you see that he doubled my restaurant's recipe?", the brunette will question. "I did no more than my duty," the boy will claim.
"I have no doubt that you and Bruno will have the greatest success in Portugal. But I know he's not just going to be your professional partner", will point out the character of Flávia Alessandra.
"You know I adore your daughter," the good guy will be glad. "Look, everything is approved by me!", will decree Helena.
Sabrina Petraglia had to step away from "Season Two" of Save Yourself Who You Can after becoming pregnant during the hiatus in recording the story due to the Covid-19 pandemic. The character Micaela, then, started to appear in the plot only through occasional video calls or quotes made by the characters in its core.
The only new soap opera on Globo, Salve-se Quem Puder is all recorded. The plot premiered on January 27, 2020, but was interrupted in March of the same year because of the Covid-19 pandemic. The serial was once again presented in March of this year and will end next Friday (16).
The rerun of Pega Pega (2017) will enter the 7pm range because the network decided to postpone the premiere of Quem Mais Vida, Melhor.
---
Learn all about the upcoming chapters of soap operas with the Noveleiros podcast
Hear "#65 – All About the End of Save Yourself Who Can!" on Spreaker.
---
Subscribe to the channel TV news on YouTube and watch videos with revelations of what will happen in Globo's soap operas.
.